Check out the cheap flights from Chicago to the Seychelles for only $666 roundtrip with Etihad Airways below.  Click here to search for prices.
Located approximately 930 miles off the eastern coast of Africa in the heart of the Indian Ocean, the Seychelles are a slice of heaven right here on Earth. They are beautiful year-round but the best time to visit is in spring or fall when the islands are less crowded and the weather is nearly perfect. The archipelago is made up of 115 tiny islands that are well known for their soft, white-sand beaches, crystal clear waters, and unique wildlife. It is a wonderful destination for travelers looking to escape the hustle and bustle of daily life for a while, providing a serene refuge to be as active or relaxed as they choose.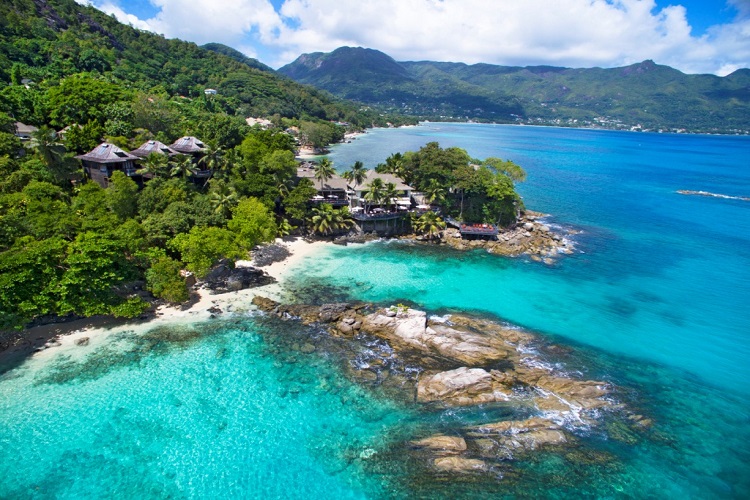 Weather in the Seychelles
Situated just south of the equator, the Seychelles have fairly stable and predictable weather all year round. There also aren't traditional seasons, with the year split into rainy season and dry season instead. January and February are the wettest months of the year, although showers are common from November through February. During other times of the year, tropical rains are a common occurrence as well, although they don't tend to last long.
DEPART:
Chicago, USA
ARRIVE:
Mahe, Seychelles
RETURN:
Chicago, USA
DATES:
Availability from October 2021 to June 2022 (excluding Christmas/New Year)
Example dates:
10th-18th Oct
12th-20th Oct
17th-25th Oct
19th-27th Oct
24th Oct – 1st Nov
2nd-10th Nov
7th-15th Nov
9th-17th Nov
14th-22nd Nov
16th-24th Nov
21st-29th Nov
23rd Nov – 1st Dec
28th Nov – 6th Dec
30th Nov – 8th Dec
5th-13th Dec
–
More dates are available for $692 roundtrip:
3rd-11th Apr
4th-12th Apr
5th-13th Apr
6th-14th Apr
17th-25th Apr
18th-26th Apr
19th-27th Apr
20th-28th Apr
24th Apr – 2nd May
25th Apr – 3rd May
26th Apr – 4th May
27th Apr – 5th May
1st-9th May
2nd-10th May
3rd-11th May
4th-12th May
8th-16th May
9th-17th May
10th-18th May
11th-19th May
15th-23rd May
16th-24th May
17th-25th May
18th-26th May
22nd-30th May
23rd-31st May
24th May – 1st Jun
25th May – 2nd Jun
and more…
STOPS:
Abu Dhabi
AIRLINES:
Etihad Airways