Cheap flights from Chicago to Havana, Cuba for only $305 roundtrip in January, 2020.
Please note, the Trump administration announced tight new restrictions on American travel and trade with Cuba.  Check the U.S. Department of State website for the latest information. Americans traveling to Cuba in 2019 will need to obtain a Cuban tourist card, which is similar to a travel visa. Unfortunately, Americans cannot travel to Cuba for just tourism. All Americans traveling to Cuba have to fall within the 12 authorized travel categories per the state department.
SO WHY GO TO CUBA?
Complex, contradictory and idiosyncratic, it's not easy to capture Cuba in a single sentence. That's its intrinsic beauty. It doesn't matter how many times you visit this plucky Caribbean nation with its bewildering bureaucracy and free-flowing music, you'll still return home with more questions than answers. One moment it's hot and frustrating, the next it's humbling and heart-warming. One day nothing adds up, the next day everything makes sense. From the theatrical streets of Havana to the deserted beaches of the Isla de la Juventud, Cuba jolts you with its baffling uniqueness. Welcome to a country with no precedent.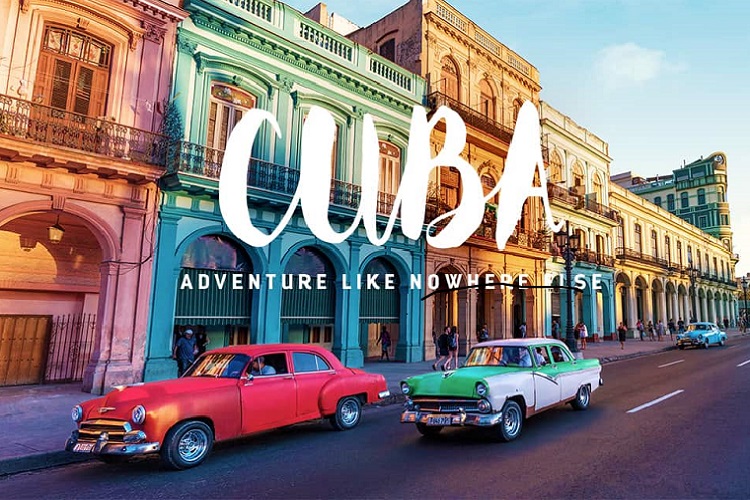 Historical Heirlooms
Bereft of modern interference, Cuba's colonial cities haven't changed much since the days of sedan chairs and horse-drawn carriages (indeed horse-carts are still the primary modus operandi in many towns). For outsiders, the architecture is particularly stirring in places like Havana, Trinidad and Camagüey where grandiose squares and cobbled streets tell erstwhile tales of opulence and intrigue. Other Cuban towns are less spruced up but no less captivating. It doesn't matter where you go, there's always some underappreciated heirloom – a private homestay, a retro-themed restaurant, a dusty museum – showing off its weighty historical heritage.
DEPART:
Chicago, USA
ARRIVE:
Havana, Cuba
RETURN:
Chicago, USA
DATES:
Availability from January to March 2020
Example dates:
9th-23rd Jan
10th-22nd Jan
10th-23rd Jan
23rd-30th Jan
23rd Jan – 6th Feb
12th-20th Feb
12th-25th Feb
19th-27th Feb
19th Feb – 3rd Mar