Go see Europe in the Winter or Spring?  Well now is your chance.   RIGHT NOW, you can grab $309 roundtrip airfares from Chicago to Brussels from November – April. Check out these really great cheap flights from Chicago to Brussels for as low as $309 RT, good for selected flights from O'Hare International Airport (ORD) from Nov- April on the outbound departures.   Must purchase at least 7 days in advance of departure.  See departure dates below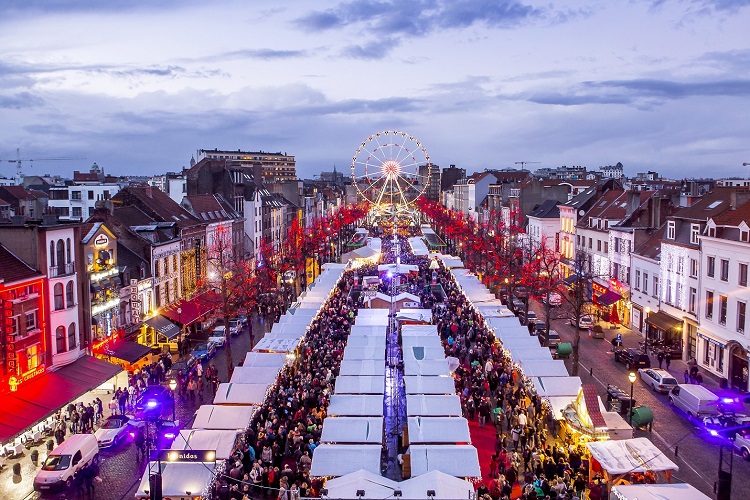 Brussels is the capital of Belgium and capital city of the European Union is a remarkably small, easy-going, and human-sized city for all its importance. Unlike beautiful Bruges and Ghent, with their hordes of tourists, Brussels is Belgium's main economic and educational hub, which gives the city a more workaday feel than other towns. Here, you get a proper feel for Belgian life, especially its fantastic restaurant and café culture. Although Brussels may not have the star attractions of other Belgian towns, the capital has more than enough to keep visitors occupied for a couple of days with a clutch of world-class museums and art galleries, as well as quirkier sights such as the Atomium, and some wonderful remnants of old architecture in the old town quarter. Once you've craned your neck at Gothic and Baroque splendor, don't forget to stock up on Brussels' famous chocolate.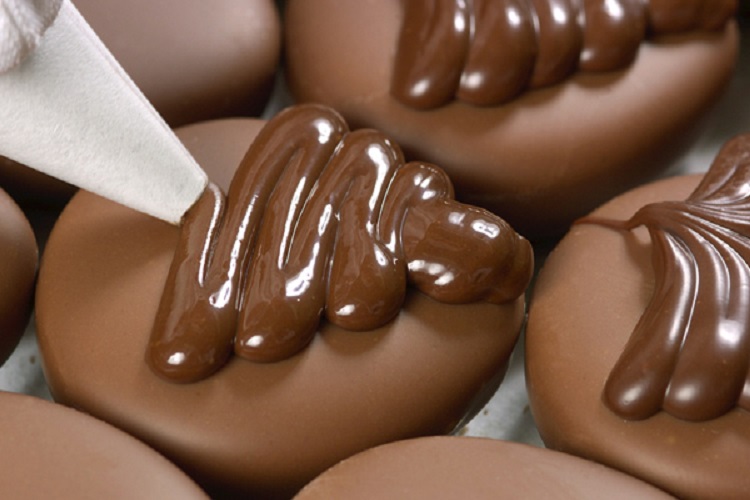 Undoubtedly, there is no better chocolate than that made by Belgian chocolatiers. These chocolatiers have been in business for more than a century in a country whose capital has more chocolate factories than any other city on earth. Brussels is the nirvana for any chocolate aficionado, but try not to be tempted by the creamy chocolate fountains in the city center's candy stores and instead follow our guide to find the real best chocolate in the capital.
Pierre Marcolini
Arguably the greatest chocolatier among them all is Pierre Marcolini. Nothing less than a true legend in Belgium, this master chocolatier is the only one who selects the unprocessed cocoa beans personally, roasting them himself. From the Ivory Coast to Cuba, in Marcolini's boutique at Sablon, visitors can find beautiful chocolate originating from all around the world, with intense dark flavors and wrapped artistically like jewels.
Address: 1 Rue des Minimes, 1000 Brussels, Belgium, +32 02 514 12 06
———————————————
Belvas
If you're allergic to gluten, but still crave chocolate, Belvas has the answer. Nothing less than a miracle, Belvas' chocolate is organic, Fairtrade, gluten free and even sugar free. Hard to believe, perhaps, but nevertheless true, Belvas is the first organic chocolaterie in northern Europe, and its chocolates are made from a smooth, award winning, Belgian dark and milk chocolate that melts in the mouth.
Address: 48 Rue Rollebeek, 1000 Brussels, Belgium, +32 02 502 16 34
—————————————————
Learn more about taking a chocolate making class here.
—————————————————
These prices are available on the following 7-day itineraries with departure dates:
DEPART:
Chicago, USA
ARRIVE:
Brussels, Belgium
RETURN:
Chicago, USA
DATES:
Availability from November 2019 to April 2020 (excluding Christmas/New Year)
Example dates: (Use THIS LINK, then out in your preferred dates)
6th-18th Nov
7th-18th Nov
7th-19th Nov
27th Nov – 9th Dec
28th Nov – 9th Dec
5th-16th Dec
9th-21st Jan
16th-27th Jan
22nd Jan – 3rd Feb
23rd Jan – 3rd Feb
29th Jan – 10th Feb
12th-24th Feb
13th-25th Feb
19th Feb – 2nd Mar
27th Feb – 10th Mar
4th-16th Mar
12th-24th Mar
26th Mar – 2nd Apr – Just $309 RT
and more…
STOPS:
Madrid
AIRLINES:
Iberia