Check out these non-stop flights from Chicago to Copenhagen, Denmark for only $397 roundtrip with SAS.  The cheap flights are valid on SAS Airlines and others for travel in January to March 2019. Availability is available almost every day in the first quarter and cheapest flights have at least 7 day itinerary. Must purchase at least 7 days in advance of departure.   Here is your chance to get  to Europe for cheap, then go explore other places (Berlin is a $27 RT  flight away).  Also, be sure to check out all the Chicago flight deals HERE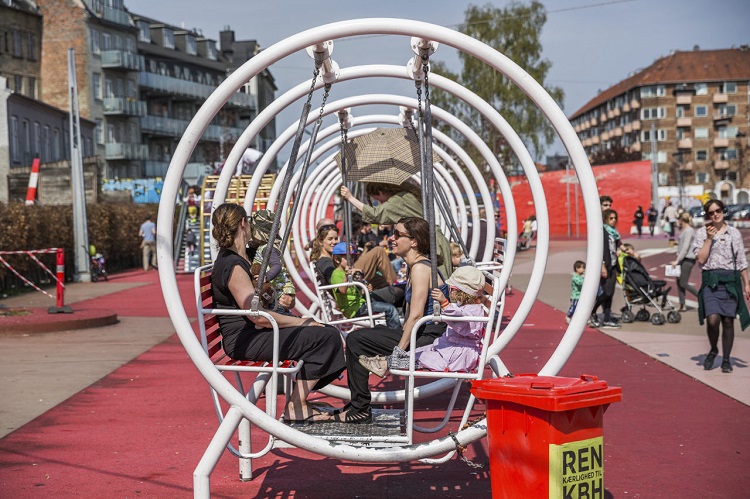 DATES: Availability from January to March 2019
Sample dates:  CLICK HERE TO GET STARTED WITH GOOGLE FLIGHTS:
8th-18th Jan
8th-21st Jan
9th-23rd Jan
10th-22nd Jan
10th-23rd Jan
10th-24th Jan
12th-21st Jan
14th-25th Jan
15th-28th Jan
15th-29th Jan
16th-27th Jan
21st-30th Jan
21st-31st Jan
23rd Jan – 1st Feb
23rd Jan – 2nd Feb
23rd Jan – 4th Feb
24th Jan – 2nd Feb
24th Jan – 3rd Feb
29th Jan – 7th Feb
29th Jan – 11th Feb
31st Jan – 11th Feb
31st Jan – 12th Feb
1st-14th Feb
3rd-17th Feb
15th Feb – 24th Feb – Chicago to Copenhagen – Just $397 RT
19th Feb – 4th Mar
19th Feb – 5th Mar
22nd Feb – 4th Mar
28th Feb – 11th Mar
28th Feb – 12th Mar
2nd-12th Mar
2nd-13th Mar
8th-17th Mar – Chicago to Copenhagen – Just $397 RT
10th-21st Mar
10th-22nd Mar
15th-28th Mar
16th-25th Mar
17th-28th Mar
April 7-Apr 14 – Chicago to Copenhagen – Just $447 RT
Denmark's capital, Copenhagen, is by far the largest city in the country. Here, you'll find the Parliament (Folketing) at Christiansborg, familiar to many through the Danish smash-hit TV series Borgen, and the residence of the Royal Family at Amalienborg. Arguably Scandinavia's most relaxed capital city, Copenhagen has a distinctly European feel, a friendly street-life, and unique café culture that will make you want to return time and time again. The city is perfect for wandering through at your leisure, or alternatively, make like a local and hop on a bike, the preferred mode of transport for many. Throughout the city, there's a nautical vibe reflected in the colorful shore-side homes of Nyhavn and tall ships docked along the quays. Remember, too, that this is where many would claim the much-vaunted Nordic food revolution began. As a consequence, Copenhagen is home to a great number of cutting-edge restaurants including world-renowned Noma where tables must be booked months, if not years, in advance.
Check out all the Chicago flight deals HERE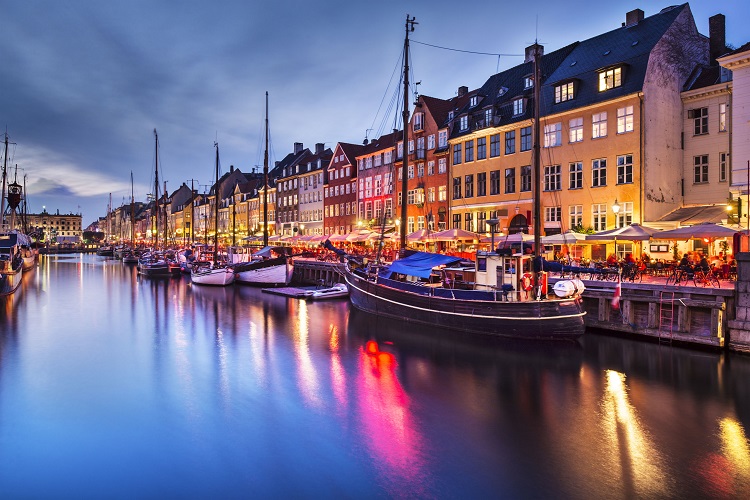 Copenhagen, Denmark's capital, sits on the coastal islands of Zealand and Amager. The premier capital of Northern Europe is Scandinavia's most fantastic city and the center of the most dynamic region in Europe, the Øresund Region. The city is one of Europe's oldest capitals with an exclusive royal touch – the monarchy in Denmark is the oldest in the world. Here you'll find what you need to know about the beautiful city of Copenhagen! Because of the fascinating architecture, many parks, gourmet restaurants and other attractions Copenhagen is a very popular place to be. Copenhagen has been nominated the best city by several organizations for livability, sustainability and other factors. It's linked to Malmo in southern Sweden by the Öresund Bridge. Indre By, the city's historic center, contains Frederiksstaden, an 18th-century rococo district, home to the royal family's Amalienborg Palace. Nearby is Christiansborg Palace and the Renaissance-era Rosenborg Castle, surrounded by gardens and home to the crown jewels.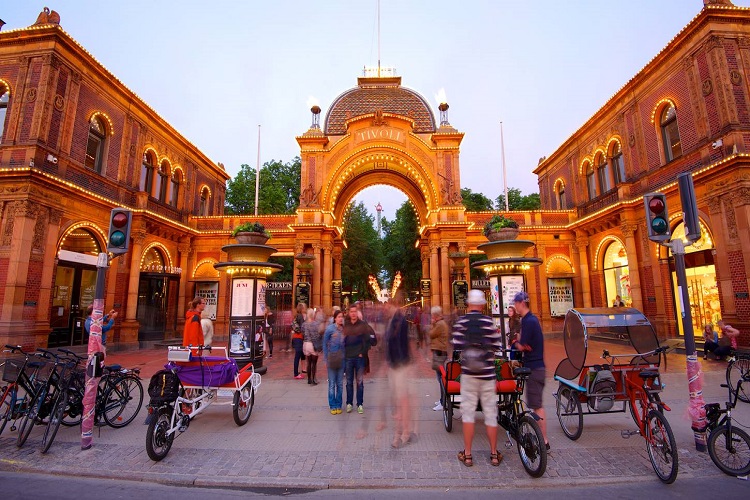 Walking from Town Hall Square and crossing H.C. Andersens Boulevard brings you to the inspiration behind the Disney theme parks, the famous Tivoli amusement park and pleasure gardens dating from 1843 (main entrance Vesterbrogade). Here, you'll find more than 20 attractions including a roller coaster; roundabouts; halls of mirrors; pantomime, puppet, and open-air theaters; a wealth of restaurants and cafés; flower gardens; and a Moorish-styled concert hall, which is particularly pleasing when lit up at night. The park is famous worldwide and appears in many movies. Indeed, some might say it's the most famous attraction in Copenhagen. At Christmas, Tivoli becomes an extravagantly decorated wonderland.