Check out these cheap flights from Chicago to Havana, Cuba for only $203 roundtrip with Copa Airlines. Only 90 miles from Florida, Cuba has long been a source of fascination for Americans. The country's proximity combined with nearly six decades of travel restrictions created a romantic myth around the Pearl of Antilles for many living in the United States. When President Barack Obama rolled back regulations in 2014, making it legal (and easier) for Americans to visit the country without a tour group, there was an expectation of the floodgates opening for Yankee visitors. Major airlines worked for years to hammer out contracts allowing commercial flights while companies like Airbnb scrambled to ramp up Cuban inventory on their website.   And by many counts, tourism was up. In 2017, 600,000 American travelers (without Cuban family ties) visited the nation, which is more than six-times the pre-Obama level.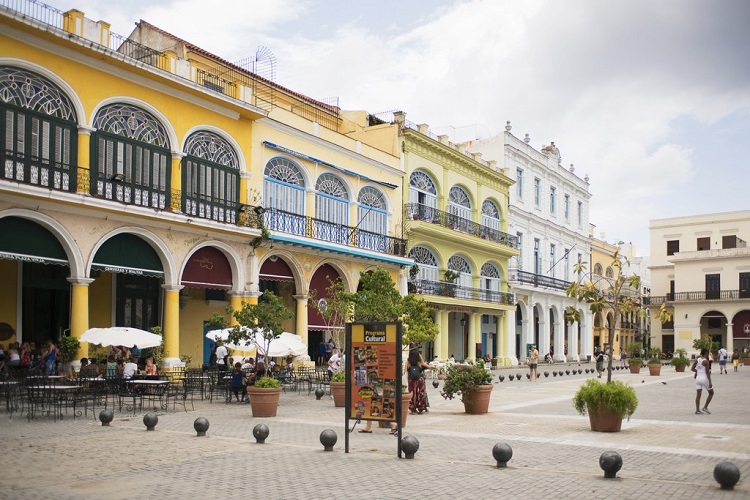 Please note, the Trump administration announced tight new restrictions on American travel and trade with Cuba.
Check the U.S. Department of State website for the latest information – see here.
DEPART:
Chicago, USA
ARRIVE:
Havana, Cuba
RETURN:
Chicago, USA
DATES:
Availability in October 2018
Example dates:
12th-22nd Oct
13th-20th Oct
13th-22nd Oct
13th-23rd Oct
16th-23rd Oct
16th-24th Oct
16th-25th Oct
16th-26th Oct
19th-26th Oct
19th-27th Oct
19th-29th Oct
20th-27th Oct
20th-29th Oct
21st-29th Oct
21st-31st Oct
22nd-29th Oct
22nd-31st Oct
23rd-31st Oct
24th-31st Oct
and more…
STOPS:
Panama City

AIRLINES:
Copa Airlines