We have been researching long weekends in Florida from Denver and have found some great deals from Denver for only $135 RT this spring on United Airlines.  We have found short 3 night trips and we  have found lots  of 7 night trips, all at major discounts to typical Denver-Florida flight prices of around $300.

WHAT WE FOUND
May 1-5 – Denver to Fort Lauderdale – Just $135 RT on United
May 5-13 – Denver to Fort Lauderdale – Just $175 RT on United
May 6-13 – Denver to Fort Lauderdale – Just $184 RT on United
May 15-22 – Denver to Fort Lauderdale – Just $175 RT on United
May 16-23 – Denver to Fort Lauderdale – Just $175 RT on United
South Florida's warm climate, laid-back atmosphere and vibrant subtropical landscape draws thousands of visitors from around the world every year. Whether you prefer a leisurely day at the beach, scoping out Florida's unique history, or interacting with wildlife in a one-of-a-kind way, South Florida offers the perfect place to go.Visitors to Southern Florida will delight in the exploration of its beachfront parks, its museums, and its beautiful botanic gardens. Families can swim with dolphins at the Miami Seaquarium or go snorkeling at the first undersea park in the US as they explore John Pennekamp Coral Reef State Park. Southern Florida's museums offer a world of information about art, science, nature, and the fascinating history of the region. From Miami to Key Largo, Southern Florida is the perfect destination for a sunny respite from the cold, with attractions that suit visitors of all ages and interests.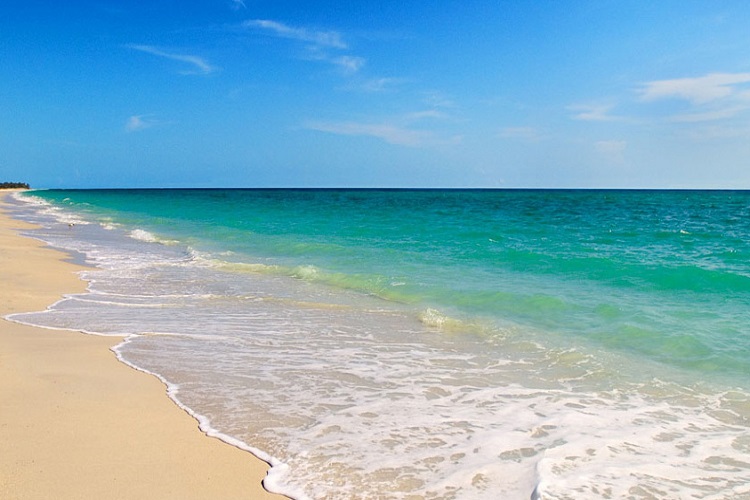 Beaches
If you enjoy fast-paced night life, watching beautiful people sunbathe and celebrity sightings, put South Beach on your must-see list for South Florida. This iconic beach also features a number of spas and upscale restaurants, as well as a burgeoning art scene and distinctive Art Deco architecture. For a quiet, more laid-back beach experience, Naples is the best pick. Located on the Gulf Coast, Naples offers beautiful sunsets, gentle waves, a quiet, yet upscale community and an amazing array of seashells for the collector. For those who enjoy snorkeling, diving and fishing, the Florida Keys offer a whole range of underwater experiences, as well as charming seafood restaurants that feature the area's distinctive cuisine.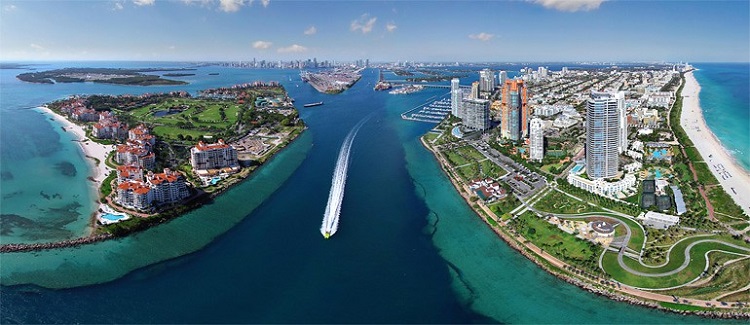 Parks and Gardens
If you want a closer look at an exotic and beautiful collection of trees, flowering shrubs, vines and free-roaming lizards you won't find anywhere else in the U.S., visit Fairchild Tropical Garden (fairchildgarden.org). In addition to the natural beauty, prominent artists regularly set up displays that integrate with the landscape. South Florida also offers the state's only drive-through safari park. Located in West Palm Beach, Lion Country Safari (lioncountrysafari.com) offers guests the opportunity to drive through an open habitat with zebras, giraffes and other safari favorites. To really experience Florida's natural beauty, visit Everglades National Park (nps.gov/ever). This marshy expanse contains an amazing collection of subtropical wildlife, including alligators, which can be seen by the dozens as they sun themselves in cooler months.
Museums
Build in Miami in 1916 and designed to look like a centuries-old Italian estate, Vizcaya (vizcayamuseum.org) features European furnishings and art from the 15th through the 19th century, as well as 10 acres of formal gardens with elements of Italian and French designs. Located in in Palm Beach, the Flagler Museum (flaglermuseum.us) is the converted estate of Henry Flagler, who famously brought the railroad down to South Florida. This national historic landmark features guided tours, exhibits and special programs that showcase Florida's history. The Lowe Art Museum (miami.edu/lowe/) is arguably South Florida's most respected art museum, Housed in the University of Miami in Coral Gables, it features a collection of 17,500 Renaissance, Baroque, American, ancient, Native American and Asian art pieces.
Unique Attractions
The Everglades Alligator Farm (everglades.com) is Florida's oldest alligator farm. It contains over 2,000 alligators, and features hourly wildlife shows and airboat tours. Two of South Florida's most popular attractions, the Monkey Jungle (www.monkeyjungle.com) and Jungle Island (jungleisland.com), offer a unique interactive wildlife experience. Located in south Dade, the Monkey Jungle houses over 400 primates, and is the only protected primate habitat in the U.S. that's open to the general public. Jungle Island is located near South Beach, and features free-flying tropical birds, penguin, reptile and mammal exhibits and wildlife shows.