Check out this great flight deal from Denver to Rome, Italy for just $484 RT, which is good during select dates from now to December 2018.  Availability is limited. A 7 day minimum stay is required. Must purchase at least 28 days in advance of departure. Here is what you do.  Check out this link and put in your dates
May 30 – June 9 – Denver to Rome – $535 RT on American
Aug 13 – Aug 22 – Denver to Rome – $530 RT on American
Sep 16 – Sep 25 –  Denver to Rome – $484 RT on American
Some other sample dates we found:
27th Nov – 5th Dec
27th Nov – 11th Dec
28th Nov – 8th Dec
28th Nov – 11th Dec
1st-12th Dec
1st-13th Dec
2nd-11th Dec
2nd-12th Dec
3rd-13th Dec
4th-11th Dec
4th-12th Dec
Few cities in the world have the vast cultural heritage, and the romance and passion of Rome. The Eternal City is home to artistic and architectural treasures, incredible food, hedonistic nightlife and over two million wonderfully opinionated, theatrical Romans. Book cheap flights to Rome,  and whether it's your first visit or you've been bewitched by Rome before, there's always something new and surprising to discover.
Whether your flight to Rome is for a romantic city break, a weekend away with friends or a business trip, make the most of your stay with our guide on to what to see, eat and do for a truly Roman experience. Synonymous with what the Italians call la dolce vita – the sweet life – Rome is the perfect city to escape the day-to-day. If you have time, the best way to explore is on foot. Lose yourself in the intriguing network of winding lanes that suddenly open out onto dramatic pale-stoned piazze.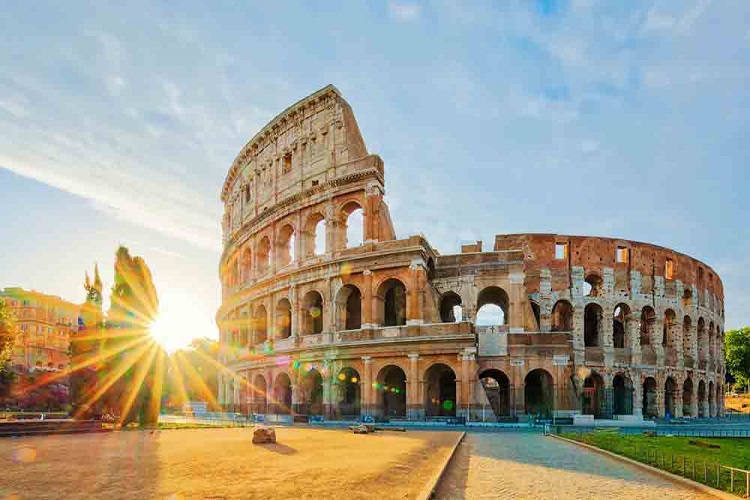 Shopping in Rome
A trip to Rome wouldn't be complete without a spot of shopping, and in Rome ticks all the boxes, from traditional antiques to high-end fashion. Enter chocolate heaven at Confetteria Moriondo & Gariglio, Rome's historic and much-loved chocolate shop. Pick up exquisite handmade leather wallets, purses, bags and other accessories at Ibiz – Artigianato in Cuoio. And if you're searching for an Italian deli, look no further than Volpetti, widely considered to be the best in town.
Restaurants and nightlife in Rome
The phrase, "When in Rome, do as the Romans do", couldn't be more apt when it comes to planning where to eat. Cosy cafés, intimate wine bars, romantic fine dining restaurants and family-run trattorias that have been passed down through the generations are in abundance. For café culture, the iconic Necci, is a local favourite, as is Gina, just around the corner from the Spanish Steps. For unpretentious trattoria, you can't beat La Gensola or Da Lucia. And for fine dining, Open Colonna with its superb menu and impressive glass roof will not disappoint. As night falls, the city's hedonistic side emerges and there's nowhere quite like Rome to party the night away. Alexanderplatz is Rome's most celebrated jazz venue or you might want to check out the productions at the 300-year old amphitheatre, Anfiteatro del Tasso.