Ever thought about a summer vacation in Iceland?  It is time jump on these low airfares from Denver as cheap flights are now here with great cheap flights to REYKJAVIK ICELAND from Denver in August for just $408 RT, good for flights on American Airlines in August 2018.   Also, there are early season flights on Delta for $413 RT in April/May.   Must purchase at least 14 days in advance of departure.  
April/May Departure Dates
April 13, 14, 20, 21, 22, 25, 26
May 4, 5
Flights for $500 – May 29, 30, 31
Example dates in August:
13th-28th Aug
19th-28th Aug
19th-29th Aug
19th-30th Aug
19th-31st Aug
20th-28th Aug
20th-29th Aug
20th-30th Aug
20th-31st Aug
21st-28th Aug
21st-29th Aug
21st-30th Aug
21st-31st Aug
September Departures for slightly more:
Sept 10, 17, 21, 22 – $413 RT
Sept 1-9 11-16-18-20, 23-30 at $497 RT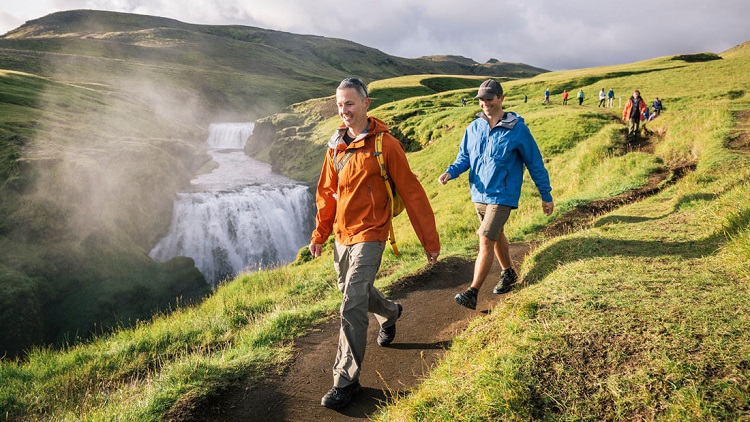 At the gates of the polar circle, from mid-June to mid-July, the midnight sun, that never really sets, illuminates the bright nights of summer. In Iceland, from the summer solstice (June 21st) onwards, dusk falls at around midnight, and the peculiar clear night only lasts until 3:00 in the morning.Travel to Iceland to experience the stunning Icelandic nature, the beauty of the rugged landscape and the creativity of the Icelandic people. Come to Iceland to enjoy your vacation, or find the perfect setting for your conference or your incentive trip. Let Iceland be your inspiration.     Iceland, a Nordic island nation, is defined by its dramatic landscape with volcanoes, geysers, hot springs and lava fields. Massive glaciers are protected in Vatnajökull and Snæfellsjökull national parks. Most of the population lives in the capital, Reykjavik, which runs on geothermal power and is home to the National and Saga museums, tracing Iceland's Viking history.
Check out all the Denver flight deals HERE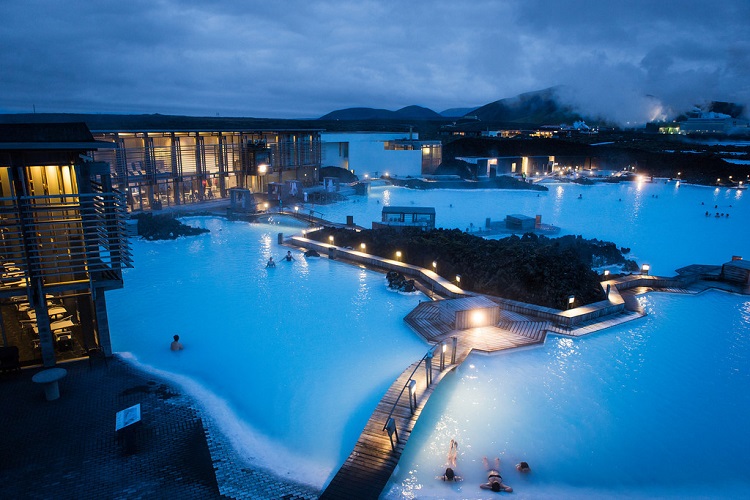 BLUE LAGOON
The gloriously enchanting Blue Lagoon is on most traveller's lists of must-sees in Iceland. It's recently been enlarged to accommodate the ever increasing number of guests, a succesful and very natural addition to this milky, aquamarine coloured lake.     Although there are plenty of natural hot springs in Iceland, the Blue Lagoon is actually a result of the nearby geothermal plant and was formed in 1976. In the eighties and early nineties people bathed in its unique waters, milky with silica mud, and those with skin conditions and exzema noticed great improvement to their skin.   In those times, the changing rooms were a mere shack by the edge of the water but now, The Blue Lagoon is without a doubt the most sophisticated spa experience you will find in Iceland, or for that matter, on an international scale.
If you have time, you really should complete your Blue Lagoon experience by eating at the fabulous Lava restaurant which has a great team of chefs that have experience from Michelin star restaurants in New York, London and Paris. And all this with that unique new Icelandic twist – lots of lamb, fish, shellfish and seasonal Icelandic ingredients. Believe us, you'll be ravenous after your swim in the lagoon and a wonderful four-course culinary adventure will put the final touch to your day before heading back. Book a table HERE.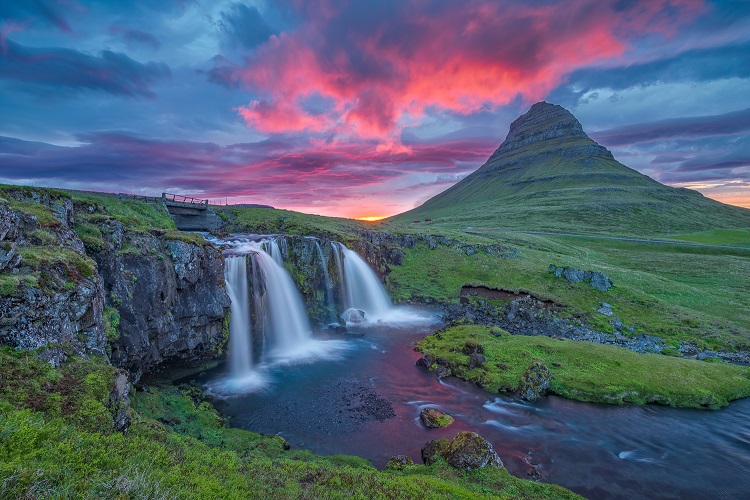 Kirkjufellsfoss
This small and charming waterfall is situated near the impressive mount Kirkjufell, at Grundarfjordur, on the Snaefellsnes peninsula. For photographing, it is particularly scenic when you capture the fall, the clearness of the water and the mountain in the background, best experienced in the light of the midnight sun in midsummer.