Right now, you can get cheap flights from Chicago to Quito, Ecuador for only $349 roundtrip with JetBlue, from January to February 2018. Quito, Equador, formally San Francisco de Quito, is the capital city of Ecuador. The city sits high in the Andean foothills at an altitude of 2,850m. Constructed on the foundations of an ancient Incan city, it's known for its well-preserved colonial center, rich with 16th- and 17th-century churches and other structures blending European, Moorish and indigenous styles. These include the cathedral, in the Plaza Grande square, and ultra-ornate Compañia de Jesús Jesuit church.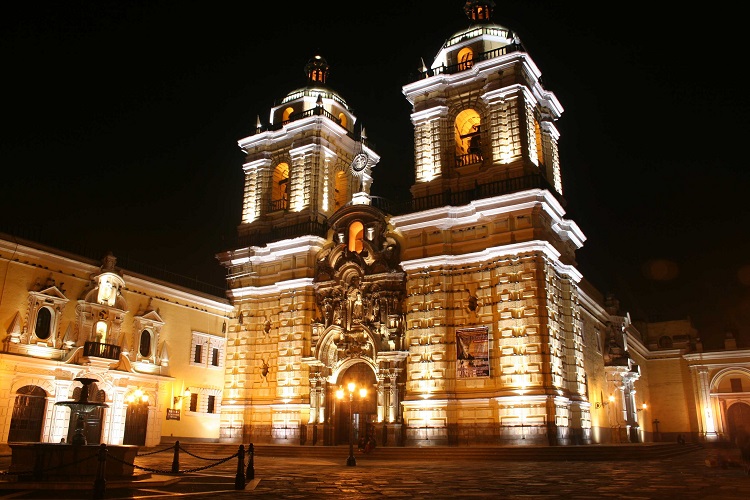 At an elevation of 9,350 feet (2,800 meters above sea level), it is the highest official capital city in the world. With a population of 2.7 million (2014), Quito is the second most populous city in Ecuador, after Guayaquil. It is also the capital of the Pichincha Province and the seat of the Quito Canton|Metropolitan District of Quito. In 2008, the city was designated as the headquarters of the Union of South American Nations, UNASUR. Quito, a beautiful city and capital of Ecuador, offers great cultural activity throughout its districts and is a great starting point for visits to the rest of Ecuador.
The historic center of Quito has one of the largest, least-altered and best-preserved historic centers in the Americas, and is undoubtedly one of the cities main tourist attractions. Quito, along with Kraków, were the first World Cultural Heritage Sites declared by UNESCO in 1978. The central square of Quito is located about 25 km south of the equator; the city itself extends to within about 1 km of zero latitude. A monument and museum marking the general location of the equator is known locally as "Mitad del Mundo" (the middle of the world), to avoid confusion, as the word "ecuador" is spanish language for "equator".
Example dates:
Jan 16th-23rd – Chicago to Quito – Just $ 372 RT
Jan 16th-24th – Chicago to Quito – Just $ 372 RT
Jan 16th-25th – Chicago to Quito – Just $ 372 RT
Jan 21st-26th – Chicago to Quito – Just $ 349 RT
Jan 21st-30th – Chicago to Quito – Just $ 372 RT
Jan 23rd-30th – Chicago to Quito – Just $ 372 RT
Jan 24th Jan – 2nd Feb – Chicago to Quito – Just $ 372 RT
Jan 29th Jan – 7th Feb – Chicago to Quito – Just $ 372 RT
Feb 6th- Feb 14th Feb – Chicago to Quito – Just $ 349 RT
Feb 13th – Feb 21st – Chicago to  Quito – Just $477 RT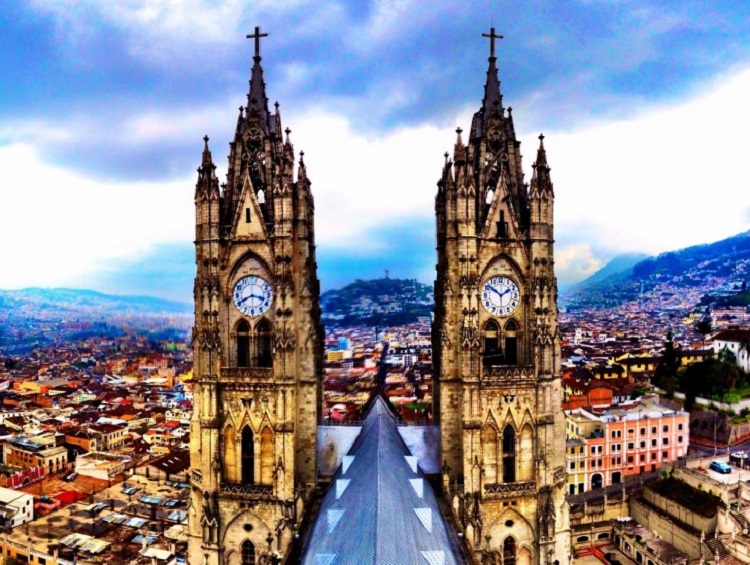 Roughly divided into three parts, Quito's historic district, or 'old town' lies in the center of the city, flanked by the southern and northern districts on either side. Quito travel is particularly breathtaking now, as the city recently completed a massive renovation project that revitalized some of its grandest buildings, churches and theaters.
Things Not to Miss in Quito
Visiting the Conjunto monumental San Francisco, which dates back to the 1570s. The church, which was devoted to Saint Francis, contains shining examples of syncretic art as well as a famous sculpture depicting the Virgin Mary treading on the devil's head.
Looking at art at Museo del Blanco Central, Quito's most renowned museum.
Wandering through the lush, verdant Botanical Gardens, located just outside the city.
Exploring Quito's 'Old Town,' which boasts an array of shops, cafes, restaurants and hotels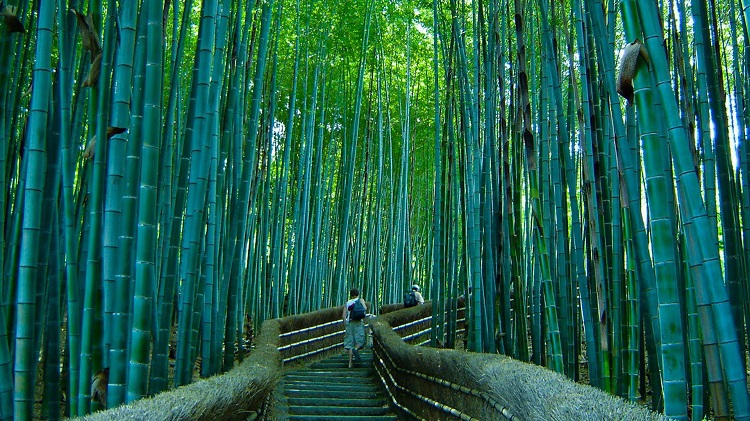 If you liked this post, why not get our newsletter, with all the latest deals, delivered right to your inbox? Our flight deals newsletter will revolutionize your travel and vacations. Snag bargains on extraordinary flights. That August trip to Paris? Under $500 RT. Cross country flights? Under $175 RT. Can't-miss travel experiences, all handpicked by our editors—and all steeply discounted. Get all the deals on flights plus insider travel tips and news, inspiring photography, and the latest on the world's most exceptional destinations, plus special offers.