Act now, as United Airlines is offering $72 RT flights from Oct-February excluding Christmas and New Years.   (these cheap flights are also available in reverse from Atlanta to Chicago, if you want to have relatives come visit you).  Availability is from October 2017 to February 2018 (excluding Christmas/New Year)
Atlanta is the capital of the U.S. state of Georgia. It played an important part in both the Civil War and the 1960s Civil Rights Movement. Atlanta History Center chronicles the city's past, and the Martin Luther King Jr. National Historic Site is dedicated to the African-American leader's life and times. Downtown, Centennial Olympic Park, built for the 1996 Olympics, encompasses the massive Georgia Aquarium.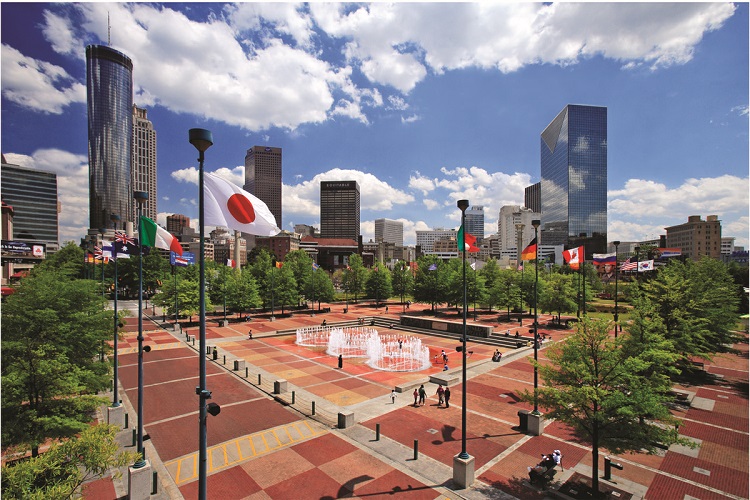 SAMPLE FLIGHTS:
Chicago – Atlanta Cheap Flights:
24th Oct – 1st Nov
31st Oct – 8th Nov
7th-15th Nov
28th Nov – 7th Dec
29th Nov – 7th Dec
30th Nov – 9th Dec
2nd-10th Dec
5th-13th Jan
12th-20th Jan
12th-21st Jan
20th-28th Jan
20th-29th Jan
21st-30th Jan
26th Jan – 3rd Feb
27th Jan – 4th Feb
27th Jan – 5th Feb
28th Jan – 5th Feb
28th Jan – 6th Feb
Atlanta – Chicago Cheap Flights
24th Oct – 1st Nov
31st Oct – 8th Nov
7th-15th Nov
28th Nov – 6th Dec
28th Nov – 7th Dec
29th Nov – 7th Dec
5th-14th Dec
6th-14th Dec
6th-14th Jan
9th-17th Jan
16th-25th Jan
17th-25th Jan
17th-26th Jan
18th-26th Jan
18th-27th Jan
20th-28th Jan
23rd Jan – 1st Feb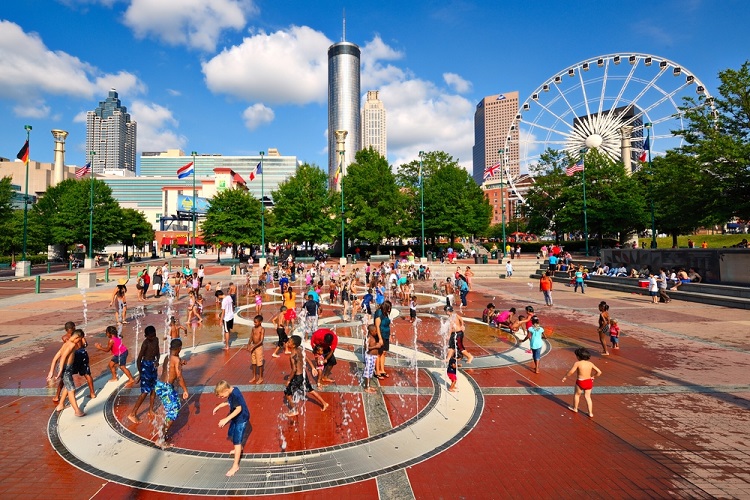 New Streetcars – Last December, Atlanta christened its first streetcar since 1949. The climate-controlled electric car takes passengers on a 2.7-mile loop, dropping them near attractions such as the National Center for Civil and Human Rights, the College Football Hall of Fame, the historic Sweet Auburn Curb Market and the King Historic District. Each one-way trip is free for kids and $1 for adults, though through December 31, there's a special where it's free for adults, too. That makes a ride an inexpensive excursion in its own right.
Two Major Attractions Not to Miss
2. Just a short stroll across Centennial Olympic Park, the College Football Hall of Fame pays homage to a lighter subject: the unofficial religion of the South. You won't find plaques or busts in the Hall of Fame gallery; instead, you'll search 10 flat-screen digital displays for statistics on your favorite players. Even your ticket is interactive: When you arrive, you'll designate your favorite team, and exhibits throughout the building will offer information on the people and games you care about most.
Buckhead is the Place to Be
3. Once it was tony. Then it was tired. Now Buckhead is trending again, thanks in no small part to the new Buckhead Atlanta development, which created six blocks of restaurants and retail along Peachtree Road.
4. Here you'll find The Southern Gentleman, a locally owned gastropub featuring cheeky Southern fare like "duck & dumplings," more than seventy-five whiskeys, and preppy touches like seersucker window treatments.
5. After dinner, stroll to the flagship store of Atlanta-based Bella Bag, where you can purchase certified pre-owned handbags from Chanel, Louis Vuitton, and Prada for a fraction of the retail cost.
6. For six stories of home décor inspiration, walk across Peachtree and enter RH Atlanta: The Gallery at the Estate—the largest Restoration Hardware store in the world, complete with a fifty-foot reflection pool.