Ready to head to the San Francisco for some fun? Right now, we have found round trip tickets from Chicago for as little at $106 RT on United. Valid for travel in October and November. Availability is limited. Must purchase at least 14 days in advance of departure. A crimson bridge, cable cars, a sparkling bay, and streets lined with elegant Victorian homes—San Francisco is undeniably one of the world's great cities. Located along the Northern California at the state's distinctive bend in the coast, the region has an alluring magic that stretches beyond the bay to diverse cities with nightlife and trend-setting cuisine. The Bay Area is also home to some of the world's finest wine country, including Napa Valley and Sonoma, plus waterfront towns, dramatic beaches, and the tech-savvy southern end of the bay known as the Silicon Valley, where lunchtime ideas at Google, Facebook, and Apple, turn into the next brilliant innovation.
DEPARTURE DATES FOR CHEAP FLIGHTS TO SAN FRANCISCO
Oct 4th-13th Oct
Oct 6th-13th Oct
Oct 10th-17th Oct
Oct 10th-18th Oct
Oct 11th-18th Oct
Oct 16th-25th Oct
Oct 17th-24th Oct
Oct 17th-25th Oct
Oct 21st-30th Oct
Oct 24th-31st Oct
Oct 24th  – 1st Nov
Oct 24th  – 2nd Nov
Oct 25th  – 1st Nov
Oct 26th  – 4th Nov
Oct 27th  – 3rd Nov
Oct 27th  – 4th Nov
Oct 27th  – 5th Nov
Oct 28th  – 4th Nov
SAMPLE FLIGHTS
SAN FRANCISCO
Set along the ocean, next to the iconic Golden Gate Bridge, San Francisco is one of the most beautiful cities in the United States and the jewel of Northern California. The city is full of history, great neighborhoods, parks, beaches, museums, and a whole host of entertainment options. Some of the most notable attractions, beyond the famous bridge, are historic Alcatraz Island and Fisherman's Wharf. In the city center is Golden Gate Park, a huge green space with all kinds of things to do. San Francisco's Chinatown, the largest of its kind in North America, is definitely worth visiting. For an interesting tour of the city, hop on one of the historic cable cars, which stop at many of the city's top sites.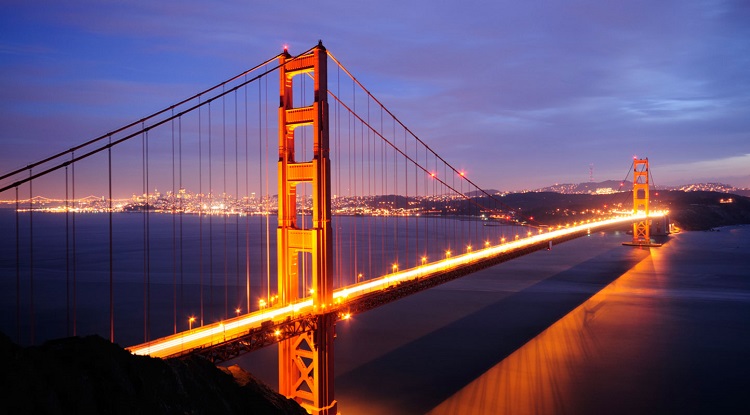 THE GOLDEN GATE BRIDGE
The Golden Gate Bridge is a California icon gracing San Francisco Bay. It is the most photographed site in the city, with the orange structure backed by blue water, or in many cases, peaking through low lying cloud. At night, the flood-lit structure is equally striking.
Connecting San Francisco with Marin County and other districts further north, the Golden Gate Bridge was, at one time, designated the greatest man-made sight in the United States by the U.S. Travel Service. Opened on May 28th, 1937, the bridge took four years to build and at the time of its completion, was the longest suspension bridge in the world, measuring approximately two miles in length.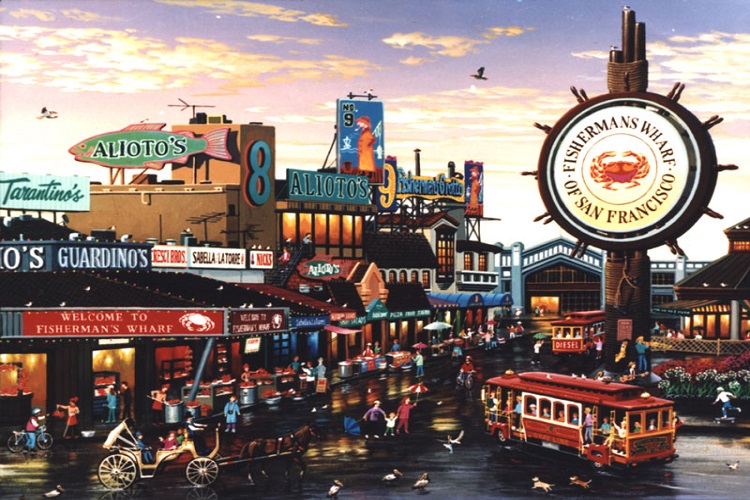 FISHERMANS WHARF 
One of San Francisco's most popular tourist areas is Fisherman's Wharf. If this is your first visit to the city and you only have a day or two to see the sights, Fisherman's Wharf is a good place to start. This old section, once the Little Italy of San Francisco, is an area known for its shops, restaurants, and beautiful setting along the waterfront. It's a fun place to stroll around and get a taste for the city. From here, you can also take a sightseeing cruise for spectacular views of the city, or organize a fishing charter.
Some of the main attractions in the area are Madame Tussauds Wax Museum and Ghirardelli Square. Restored 19th- and 20th-century ships line the waterfront at the Hyde Street Pier, which is now the San Francisco Maritime National Historic Park. The USS Pampanito, a national historic landmark, is a WWII submarine and part of the San Francisco Maritime National Historic Park. Pier 39, located in this general area, is home to more than 130 stores and unique places to eat. It also offers great views looking back onto the city.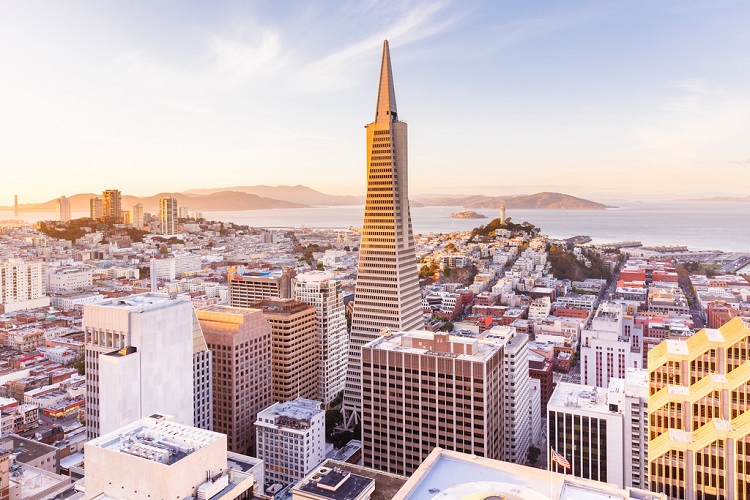 If you liked this post, why not get our newsletter, with all the latest deals, delivered right to your inbox? Our flight deals newsletter will revolutionize your travel and vacations. Snag bargains on extraordinary flights. That August trip to Paris? Under $500 RT. Cross country flights? Under $175 RT. Can't-miss travel experiences, all handpicked by our editors—and all steeply discounted. Get all the deals on flights plus insider travel tips and news, inspiring photography, and the latest on the world's most exceptional destinations, plus special offers.