Delta Airlines and their partners are offering cheap flights to Madrid (MAD) from Chicago from November through May 2018  from $462 round-trip to the Spanish capital.      Flights are available most Mon, Tues and Weds departures from Chicago at this price.  Here is your chance to go somewhere warm for Spring Break 2018, or for a vacation from November 13, 2017 through May 9, 2018 departures
Airlines: Delta
Route: ORD-MAD
Cost: $362+ round-trip
Dates: Nov 13 2017 – May 09 2018
SAMPLE DATES
Full of energy and packed with cultural attractions, Madrid is a modern metropolis that offers a taste of the real Spain. Wide avenues are congested with traffic, but beautiful parks break up the urban sprawl. Madrid doesn't have the traditional charm of Andalusia or the beauty of Barcelona, instead, it offers exciting atmosphere. The city is constantly buzzing with activity. An abundance of art museums and monuments will keep tourists too busy to take siestas. The world-class Prado Museum displays an endless array of masterpieces created during the Golden Age of Spain, and the 18th-century Royal Palace rivals Versailles. Save energy for the evening when the city really comes to life. Madrileños love going out on the town, and the paseo por la noche (evening stroll) is a cherished ritual. If possible, avoid visiting during summer when the heat is oppressive. Spring or fall are the best times to appreciate Madrid.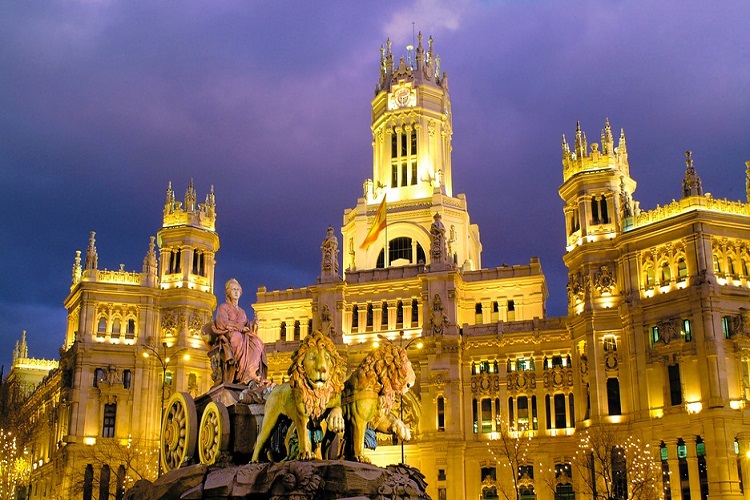 When it comes to art, Madrid knows few rivals. The Museo Del Prado justifiably attracts more visitors than any other museum in Spain, while the extensive private collection of Thyssen-Bornemisza and the contemporary masterpieces of Museo Reina Sofía have their own generous share of followers. Yet the Spanish capital's art scene is so much more than this 'Golden Triangle', with creativity thriving in the shadow of these prolific giants.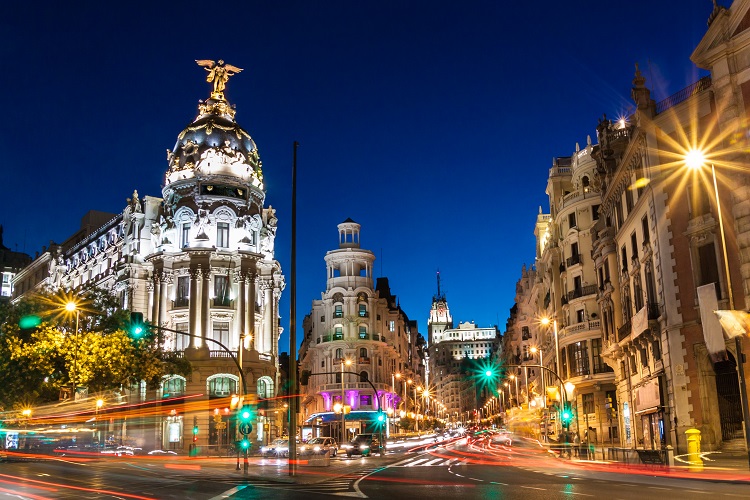 Madrid is a world fashion center and a good place to buy top-quality clothes, especially in the high-end areas of Almirante and Conde de Xiquena. The district of Salamanca is a recommended area for buying shoes and other leather goods. Madrid is also world-renowned for its nightlife. Traffic is fierce all hours of the evening, and many establishments stay open until the wee hours of the morning. In accordance with dining practices in many European countries, Spaniards eat dinner much later than Americans do; many restaurants do not open their doors until after 8 p.m. Madrid has a variety of clubs and restaurants to suit a wide spectrum of tastes.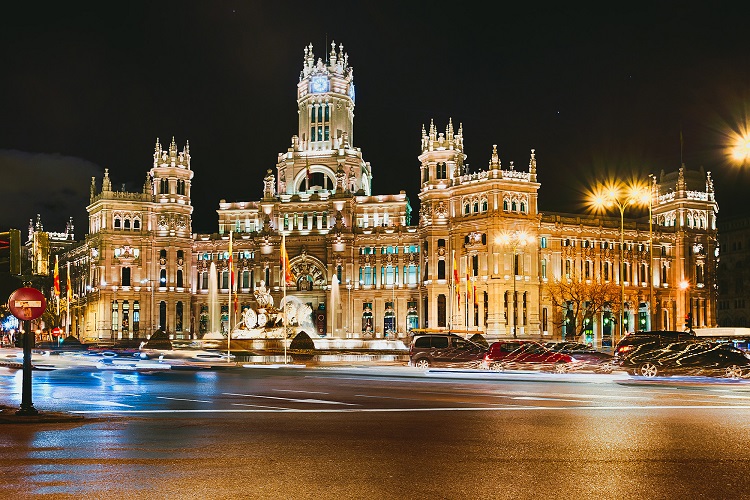 Popular attractions in Madrid include the Palacio Real. Formerly the royal palace, the building has been preserved as a royal residence. The Parque del Retiro serves as Madrid's main park, with beautiful lakes and magnificent monuments. Museo del Prado is a premier art museum with works by Picasso, Rembrandt, Goya, Titian, Botticelli, Rubens and Velazquez. The Rasto flea market is open on Saturday and Sundays and a wonderful place to buy unique gifts.