Come and visit Prague with these cheap flights from Chicago for only $365 RT, available from August to October 2017. Prague is a magical city of bridges, cathedrals, gold-tipped towers and church domes, alongside the swan-filled Vltava River. Almost undamaged by WWII, Prague's medieval centre remains a wonderful mixture of cobbled lanes, walled courtyards, cathedrals and countless church spires all in the shadow of her majestic 9th century castle that looks eastward as the sun sets behind her. Prague is also a modern and vibrant city full of energy, music, cultural art, fine dining and special events catering to the independent traveler's thirst for adventure.
SAMPLE DATES:  Chicago – Prague: $365
23rd Aug – 30th Aug
30th Aug – 7th Sep
30th Aug – 8th Sep
5th-13th Sep
10th-19th Sep
19th Sep – 28th Sep
24th Sep – 3rd Oct
27th Sep – 5th Oct
27th Sep – 6th Oct
29th Sep – 7th Oct
1st-9th Oct
1st-10th Oct
6th-14th Oct
17th Oct – 25th Oct 
The best prices are for a 7 or an 8 night itinerary.  Check out dates below then click here to get these cheap flights from Chicago for as low as $365 RT!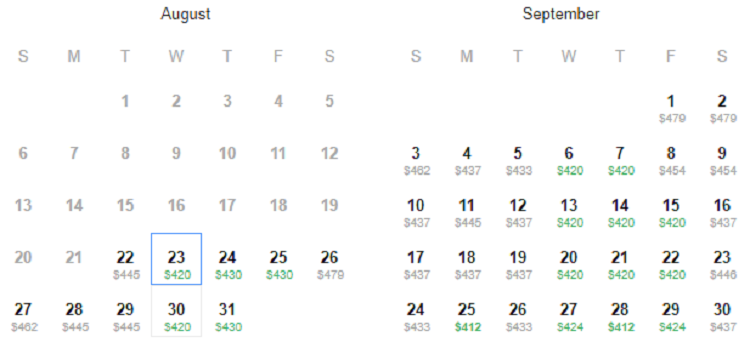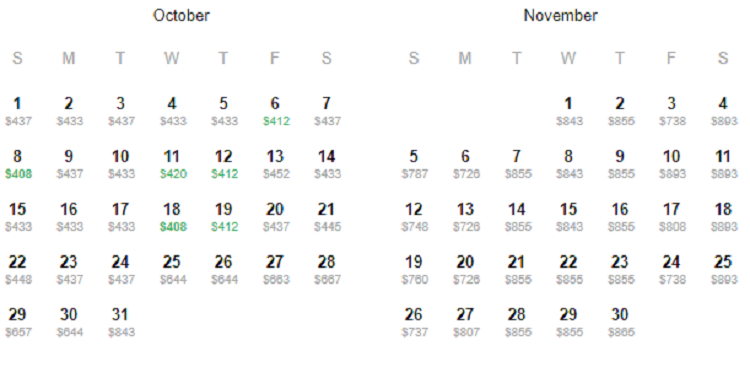 It is regarded by many as one of Europe's most charming, colorful and beautiful cities, Prague has become the most popular travel destination in Central Europe along with Vienna and Krakow. Millions of tourists visit the city every year.
Prague was founded in the later 9th century, and soon became the seat of Bohemian kings, some of whom ruled as emperors of the Holy Roman Empire. The city thrived under the rule of Charles IV, who ordered the building of the New Town in the 14th century – many of the city's most important attractions date back to that age. The city also went under Habsburg rule and became the capital of a province of the Austro-Hungarian Empire. In 1918, after World War I, the city became the capital of Czechoslovakia. After 1989 many foreigners, especially young people, moved to Prague. In 1992, its historic centre was inscribed on the UNESCO World Heritage List. In 1993, Czechoslovakia split into two countries and Prague became capital city of the new Czech Republic.  The Vltava River runs through Prague, which is home to about 1.2 million people. The capital may be beautiful, but pollution often hovers over the city due to its location in the Vltava River basin.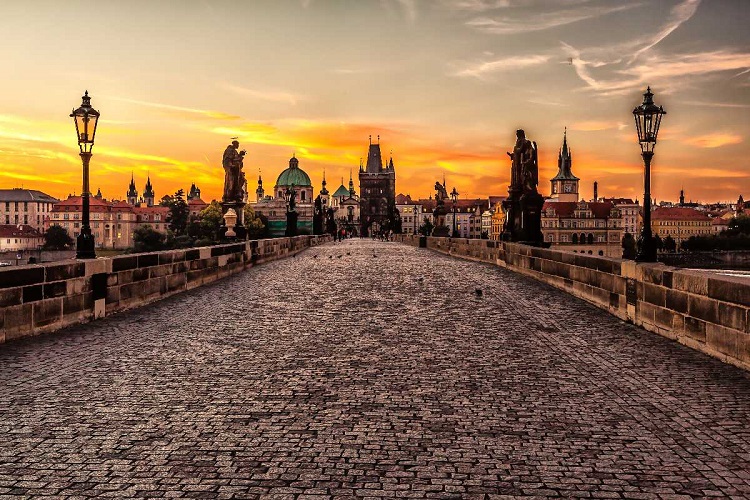 Here are 10 reasons why the Czech capital deserves a visit or two.
1. To see the largest castle complex in the world
Dating back to the ninth century, Prague Castle is recognized by the Guinness Book of Records as the largest castle complex in the world, covering an impressive 70,000 square meters. The castle complex is comprised of a number of buildings, which include the gothic St. Vitus Cathedral, a number of defence towers, a few museums and churches, the presidential palace, and Golden Lane, a 16th-century street that once housed the royal goldsmiths.
2. To admire stunning architectural masterpieces
Because Prague wasn't severely damaged during WWII, many of its most impressive historical buildings remain intact today. Thus, Prague has another major advantage going for it: while many major European capitals were rebuilt and destroyed during the 17th and 18th centuries, Prague's buildings were left untouched. As a result, the city is a breathtaking mix of baroque, gothic and renaissance architecture, hard to find anywhere else in Europe. The Our Lady Before Týn church in Old Town Square is a magnificent example of gothic architecture, while Schwarzenberg Palace inside the Prague Castle's grounds is a perfect example of renaissance design. Examples of cubism and neoclassicism also abound, with touches of Art Nouveau in places, such as the Municipal House.
3. To see where Franz Kafka grew up
Franz Kafka was born and grew up on the streets of Prague, not far from Old Town Square. Born into a Jewish family who spoke German (the language in which Kafka wrote all his books), Kafka was a lawyer who worked at an insurance company even though all he wanted to really do was write. His books are a mix of the fantastic and the realities of turn-of-the-century Prague, and you can see traces of the city in many of them. While the home where he was born no longer exists, Kafka's final resting place can be visited at the New Jewish Cemetery.
4. To people-watch on one of the oldest bridges in Europe
One of the oldest bridges in Europe still in use, Charles Bridge was built between 1357 and 1402. The now pedestrian-only bridge has survived floods and the Thirty Years' War, and it's one of the most popular attractions in Prague today. The bridge is decorated with 30 statues representing saints.
5. To save money in one of the cheapest capitals in Europe
According to Expatistan, Prague is the one of the cheapest capital cities in Europe. An unlimited monthly transportation ticket (which you can use to take any combination of buses, trams and metro lines) will set you back just €20, while dinner for two at a good restaurant (including appetizers, main course and drinks) will probably cost €30 or less. At a standard pub, a beer will set you back about €1.20, less than a bottle of water, and about half the price of a cappuccino (€2.10). Many museums are free or cost under €10, which is half the price of most attractions in London.
6. To check out a still-functioning 600-year-old clock
Prague's astronomical clock, installed in 1410, is the oldest operating clock of its kind on the planet. Located in Old Town Square, the clock marks not only the time, but also the months and the astronomical position of the sun and moon, making it sort of a tiny planetarium. The clock is decorated with gothic sculptures and additional wooden statues of the apostles that were added over the centuries—and if you happen to stop by on the hour throughout the day or night, you'll see them come to life and chime.
7. To drink beer in the beer capital of the world
Czechs consume more beer per capita than any other country in the world. Czech beers tend to be light and foamy, with brewers such as Pilsner Urquell and Staropramen leading the pack. Beer gardens are part of summer culture here, where both children and dogs are welcome, and families and friends congregate to watch sports or music videos in giant screens. Prague has beer spas and even an organic beauty products company (Manufaktura) that makes beer-based creams and shampoos.
8. To learn about life under Communist rule
Communism ruled over Czechoslovakia from 1948 to 1989, stripping citizens of their rights and their freedoms. Today, you can learn about those dark times with visits to unique museums such as the Museum of Communism and the KGB Museum. The first one is particularly interesting because it features artifacts of everyday life from the time, including a classroom and a number of films representing what life was life back then. For a more modern twist on Communism, head out to Bunkr Parukářka, an old nuclear bunker turned nightclub and bar. Or join a guided tour of a real Nuclear Bunker Exhibit, complete with gas masks and other Cold War items.

9. To attend a slew of amazing festivals
Naplavka (Prague's river boardwalk area) comes alive during the summer months, attracting tons of festivals, live music, floating beer gardens, and other live events. From ice cream festivals and cheesecake festivals to microbrewery festivals and even a veggie food festival, there are plenty of reasons to head out in Prague. In early fall, a wine festival takes over the city, and in winter the Christmas markets (including one of the biggest ones in Europe in Old Town Square) light up the streets.

10. To marvel at the audacity of David Černý's sculptures
Černý is a Czech sculptor known for his tongue-in-cheek works of art that are spread all throughout Prague. From giant crawling babies on the sides of the TV Tower to the two statues of urinating men outside the Kafka museum, Černý is all about making an impression. He also sculpted a statue of St. Wenceslas riding a dead horse, a fun wink to the St. Wenceslas statue sitting in front of the National Museum—the statue can be seen inside the Palác Lucerna shopping passage.