Want to go from Chicago and visit Amsterdam?  CLICK HERE for great cheap flights from Chicago to Amsterdam for only $460 roundtrip — on selected flights in the fall
. Amsterdam is the capital of the Netherlands. With more than one million inhabitants in its urban area, it is the country's largest city and its financial, cultural, and creative centre. Amsterdam derives its name from the city's origin as "Dam" of river "Amstel".
WHILE PRICE BELOW SAYS $483, CLICK HERE TO SAVE $20+ per TICKET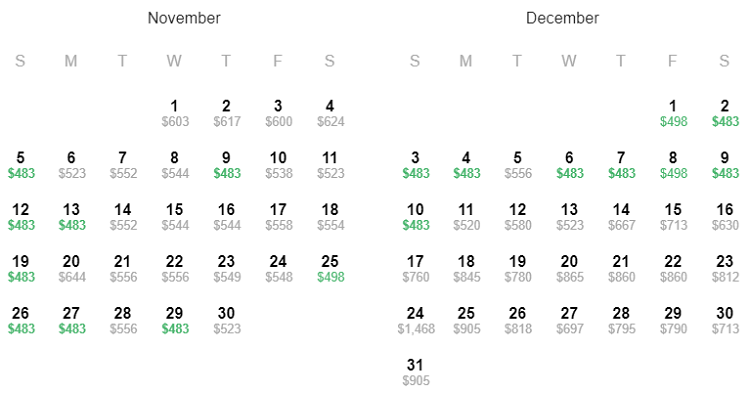 In the past, the name was "Amstelredamme" which later changed as "Amsterdam". Amsterdam is one of the most popular destinations in Europe, attracting over 7 million international travellers annually. Amsterdam is colloquially known as Venice of the North because of its lovely canals that criss-cross the city, its impressive architecture and more than 1,500 bridges. There is something for every traveller's taste here; whether you prefer culture and history, serious partying, or just the relaxing charm of an old European city. What makes Amsterdam so attractive is the 17th century historical atmosphere combined with the mentality of a modern metropolis creating a friendly and relaxed environment. The small scale of the buildings and the intimacy of the streets, canals and squares create an atmosphere that visitors find unique. You'll adore the lovely canals and old European charm that make up the enchanting city of Amsterdam. Because the city planning hasn't changed much since the 19th century, you'll appreciate the architecture and historic homes that color the city. And you can't leave without seeing the windmills!
There's so many things to do in Amsterdam, like the visiting the Museum Quarter, the Rijksmuseum, the National Monument, the Heineken Experience and so much more that it might be hard to make a good selection on which items to include in your itinerary. That's why we made this 'must see and do' list that shows the best of the best! These are the things that we highly recommend to include in your program, we've listed museums, activities, a canal tour, the best districts to visit and much more. We're quite sure it will help you decide which places to visit in Amsterdam.
EXAMPLE: Here is a $482 RT trip with stopover possibilities in London on November 14-21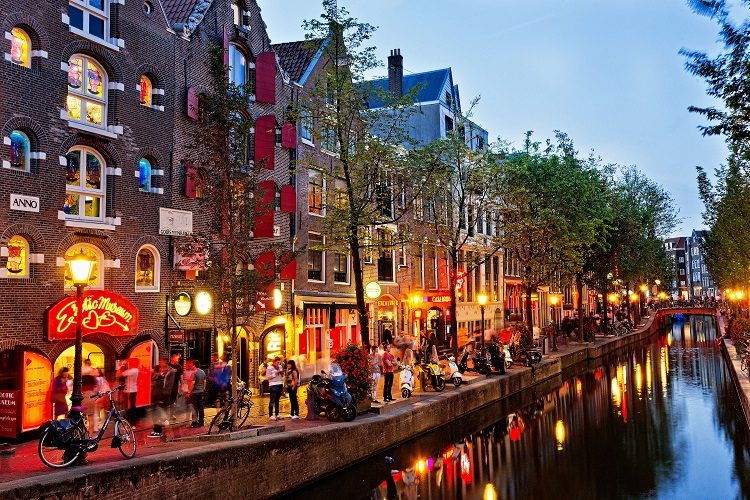 1. An Amsterdam City Walk
This is the activity I recommend the most. Especially the guided tours (check the reviews of the guide beforehand) are a must for everyone visiting Amsterdam. You'll learn more about the city it's rich history and the guide knows the best places to visit, to enjoy the nightlife and to grab a bite. For this reason it is best to put this activity on your first day, the tips you'll get will help you to make the best of the following ones.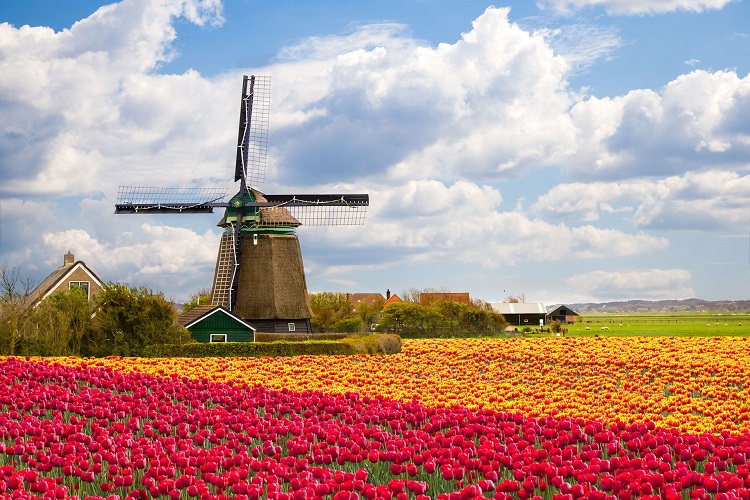 2. Take a Bike Tour
The Dutch love traveling by bike, as well as a means of transport as a hobby and exercise. You'll notice that there are an enormous amount of bikes in the capital city and see lots of people going about on their 'fiets' as they are called in Dutch. You even have to be careful not walking into one:) So what better way to enjoy Amsterdam and its surroundings than a bike tour? There are many tours available, like tours that include a cheese tasting, a clog demonstration, countryside tours and many more. Yes I know… I'm all about the tours… but I seriously think its the best way to get the know the city. And just check out the reviews these tours get, seems like everyone is truly enjoying them. A cheaper option would be to rent a bike and plan your own trip or free roam the city.
3. A Canal Cruise
A great and relaxing way to view some of Amsterdam is by taking a cruise on what Amsterdam is famous for: it's many canals. You can go for a day cruise or a night cruise, there's the sightseeing cruise, the hop-on-hop-off canal bus, the pizza cruise, a cocktail and many more. And if you're together with your loved one I would definitely go for a romantic dinner/candlelight cruise!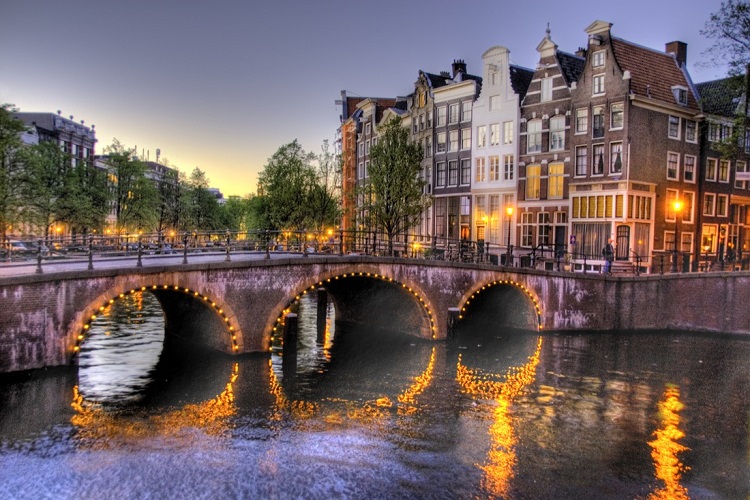 4. Visit the 'De Pijp' neighbourhood
De Pijp in Amsterdam is by many considered their favorite neighborhood and translates into 'The Pipe'. The quarter was built to ease the overpopulated Jordaan district and to house laborers, this makes that De Pijp is a melting pot of cultures and nationalities. Today its also known as the Latin Quarter of Amsterdam and is surely one of the most vibrant districts of the city. Visit one of the many typical Amsterdam pubs, the must see Albert Cuypmarket with its many shops and try one of the international restaurants. And afterwards you can relax with a stroll through the Sarphatipark, a peaceful oasis in a bustling neighborhood.
5. Albert Cuypmarkt
Named after the Dutch artist Albert Cuyp this large street market is the largest in the Netherlands. I already mentioned it in my paragraph on the 'De Pijp' neighborhood but it's worth mentioning separately as well! Experience the real multicultural Amsterdam. Since 1904 the market has grown to over 300 stalls.
6. The Vondelpark
Vondelpark is the largest park in Amsterdam and the most popular and well known park all throughout the Netherlands. With over 10 million visitors each year it surely is one of Amsterdam's most visited 'attractions'. Especially during the spring and summer many are relaxing and enjoying the sun while having a picnic, drinking a beer or smoking a joint. There's people jogging, rollerblading, a free open air theater (June, July and August), several cafe's, monuments and more. Best thing to do here? Have a picnic in the park and go people-watching.
AVAILABLE DATES:
Availability from November to December 2017
Example dates:
6th-14th Nov
6th-15th Nov
6th-16th Nov
7th-15th Nov
8th-17th Nov
8th-18th Nov
9th-17th Nov
9th-19th Nov – Chicago to Amsterdam – Just $494 RT on United
12th-20th Nov
18th-27th Nov
18th-28th Nov
26th Nov – 5th Dec
27th Nov – 5th Dec
27th Nov – 7th Dec
29th Nov – 7th Dec
29th Nov – 8th Dec
29th Nov – 9th Dec

If you liked this post, why not get our newsletter, with all the latest deals, delivered right to your inbox? Our flight deals newsletter will revolutionize your travel and vacations. Snag bargains on extraordinary flights. That August trip to Paris? Under $500 RT. Cross country flights? Under $175 RT. Can't-miss travel experiences, all handpicked by our editors—and all steeply discounted. Get all the deals on flights plus insider travel tips and news, inspiring photography, and the latest on the world's most exceptional destinations, plus special offers.