Check out all these great $431 RT flight deals from Denver from Barcelona in October, November and December  (see available departure dates below) – Delta is challenging United in out market and that means BIG savings for you. A vacation in Barcelona, Spain takes you to grand lands, where history comes alive before your eyes and scenic splendors greet you in every direction. Medieval castles loom majestically over iconic villages.
Also available next spring from March 27 to May 9 departures – need to stay 7 days
The second-largest city in Spain, Barcelona is quickly becoming one of the most fashionable cities in Europe, and it's not difficult to see why. With its world-renowned architecture and history as well as a blissful coastline of white sandy beaches, the city has everything to offer and it's no wonder why millions of tourists choose it as their perfect holiday destination every year.   Barcelona has no shortage of culture, laced with history and with Gaudí pulsing through its veins; it is a city of beauty, no matter what season you visit and one that will remain with you for decades. It's the kind of place that people have difficulty describing in just a few words and so conclude by saying "you just have to go", so what's stopping you?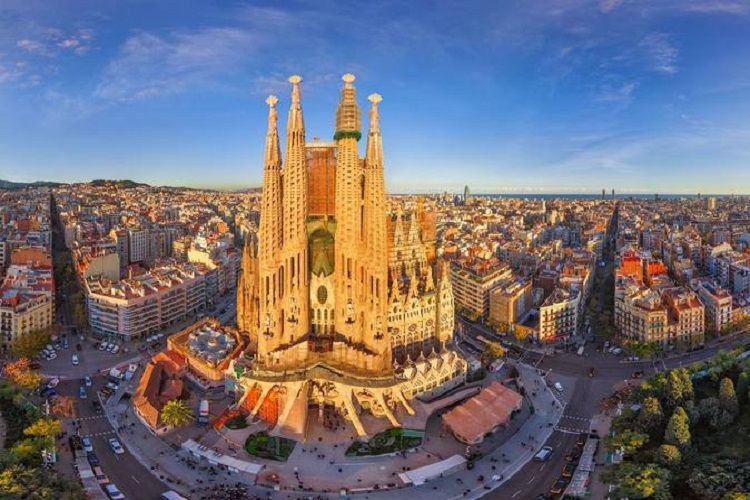 HERE ARE BEST DEPARTURE DAYS IN SEPTEMBER AND OCTOBER FOR 7 NIGHT ITINERARIES – BUT BOOK  HERE TO SAVE UP TO $22 PER FLIGHT    —     ALSO AVAILABLE ON AUGUST 17 and 18 FOR 7 DAY DEPARTURES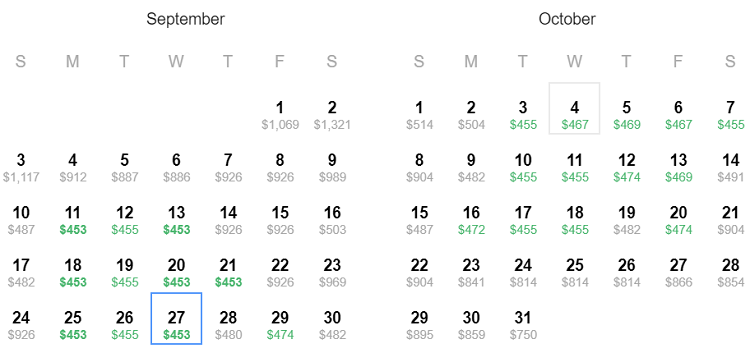 Barcelona is one of the most visited cities in Europe, both by tourists who travel for pleasure or for business travelers who travel for conferences, meetings or all kinds of exhibitions.
Barcelona is a great city that has it all. But you might think, what is so special about Barcelona? Here are the Top 10 reasons to visit Barcelona.
1.      WEATHER
Barcelona has a great location and is has mild climate throughout the year. The coldest time during the year is usually from December to February, in which the average temperature is between 10 and 12°C. The hottest month is usually August, with temperature around 29°C, so it's the perfect climate to go to the beach and enjoy the sun.
2.      BEACH
Barcelona is located on the coast and there are miles of beaches all along the north. The main beach of Barcelona is divided into five or more smaller beaches and each beach offers a great relax.
3.      ARCHITECTURE
Barcelona is as the capital of Modernism and you can find many monuments built and designed by famous Antoni Gaudi. The most impressive Gaudi's works that I recommend are: the Sagrada Familia, La Pedrera, Casa Batlloand Park Guell. In addition, in Barcelona you also find spectacular gothic Cathedral or the Basilica of Santa Maria del Mar.
4.      CULTURAL LIFE AND FESTIVALS
Barcelona has become a very cosmopolitan city, so you can constantly find artistic and cultural exhibitions throughout the city. There are many art galleries and museums in Barcelona like MACBA (Museum of Contemporary Art of Barcelona), the Picasso Museum, the Miró Foundation and the MNAC (Museu Nacional d'Art de Catalunya). In the music scene, Barcelona holds festivals such as Primavera Sound or Sonar.
5.      EVENTS
Barcelona is one of the favorite cities for the organization of conferences and events worldwide. Some of the most famous are the GSM World Mobile Congress and the Grand Prix of Spain F1.
6.      GATRONOMY
The Catalan cuisine is based on the Mediterranean diet with a lot of vegetable, bread, cereals and olive oil. You find everything here, from seafood to fresh fruit, also many food markets and great restaurants with typical Catalan cuisine. The famous dishes are called ´tapas´, small portions of different type of food, which you should not miss!
7.      NIGHTLIFE
Barcelona has an impressive nightlife and many say that the city never sleeps. It's almost impossible to find closed bar or club during the night. The fashionable districts are El Born, the Old Town and Port Olímpico, close to the beach.
8.      FC BARCELONA
Even if you are not fan of football, the stadium of FC Barcelona team is a worth to visit. For those who likes going to a football games, there are games almost during the whole year.
9.      FASHION
Barcelona is popular for its creative and innovative fashion and you can find here many different marks like the famous Zara or famous designers like Ailanthus, El Delgado Buil, Custo.
10.  ACTIVITIES
Barcelona is an ideal place for walking or riding a bicycle. There are also some parts of the city you can visit only walking. In Barcelona there is also possibility of adventure sports, like surfing, kitesurfing, kayak, sailing, balloon rides and many more.
These are the top 10 reason to visit Barcelona, but for sure you find more reasons to come to Barcelona, a city of unique charm with wide range of leisure activities to enjoy. Don't hesitate and start planning your trip!