Check out these cheap flights from Seattle to Ho Chi Minh City (formerly Saigon) — now you can get there for $509 RT from August through next May.  Still often referred to by it's old name, Saigon, Ho Chi Minh City is a clamorous, chaotic sensory feast. Motorbikes honk in a tidal wave across clogged intersections, locals crouch on street corners slurping steaming hot bowls of Pho (noodle soup); and the sultry air is thick with exhaust fumes and exotic spices.
Ho Chi Minh City is Vietnam's commercial hub and largest city, and it's a place where old abuts new with striking contrast. Temples huddle amid skyscrapers and designer shops, locals cast bamboo fishing rods into the languorous Saigon River, and in places, the city feels almost European, with its elegant French colonial architecture and wide, tree-lined avenues. Adding to the fascinating cultural jolt are a clutch of intriguing tourist attractions, from the poignant War Remnants Museum and captivating water puppet shows to colorful markets and the time warp of the Reunification Palace. Not far from the city, the famous Củ Chi tunnels are a must-see attraction, and the lush waterscapes and small villages of the Mekong Delta provide a fascinating glimpse of rural life.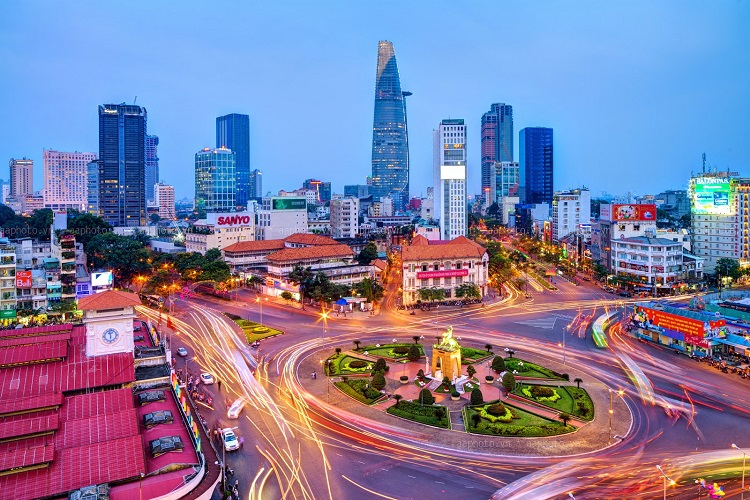 CHECK OUT THE DATES BELOW BUT BOOK HERE TO SAVE UP TO  $50 PER TICKET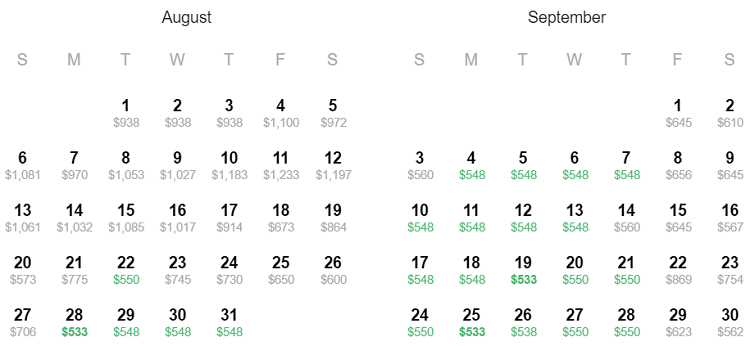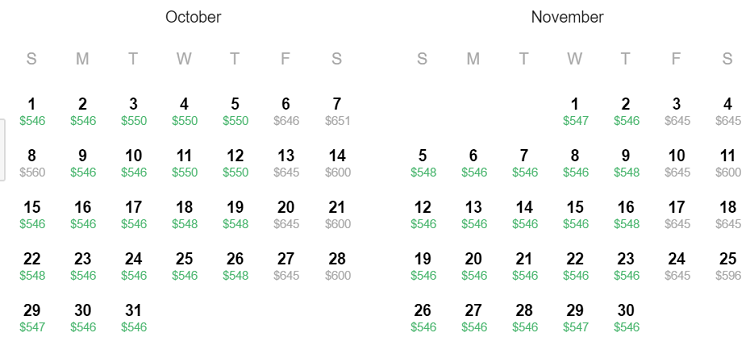 Sample dates:
18th-25th Oct
18th-26th Oct
29th Oct – 5th Nov
7th-16th Nov
16th-23rd Nov
26th Nov – 5th Dec
7th-16th Jan
9th-17th Jan
30th Jan – 6th Feb
6th-14th Feb
8th-15th Feb
20th-28th Feb
20th Feb – 1st Mar
1st-9th Mar
1st-10th Apr
2nd-9th Apr
4th-11th Apr
4th-13th Apr
30th Apr – 7th May
1st-9th May
2nd-9th May
2nd-10th May

If you liked this post, why not get our newsletter, with all the latest deals, delivered right to your inbox? Our flight deals newsletter will revolutionize your travel and vacations. Snag bargains on extraordinary flights. That August trip to Paris? Under $500 RT. Cross country flights? Under $175 RT. Can't-miss travel experiences, all handpicked by our editors—and all steeply discounted. Get all the deals on flights plus insider travel tips and news, inspiring photography, and the latest on the world's most exceptional destinations, plus special offers.