We have unearthed some great cheap flights from Chicago to Berlin Germany that are available on the outbound from August – March 2018.  It is $453 in August and about $45 more from September – March, 2018.   A 7 day minimum stay is required. Must purchase at least 28 days in advance of departure.  Check out these really great cheap flights from Chicago to Berlin, Germany for as low as $453 RT, good for selected flights in August to October departures.
Some SAMPLE DEPARTURE DATES -on minimum 7 night itineraries
Aug 15, 17, 19, 20, 21, 22, 23
Sept 5, 6, 7, 12, 13, 14, 19, 20, 21, 26, 27, 29
Oct 15, 16, 17, 23-31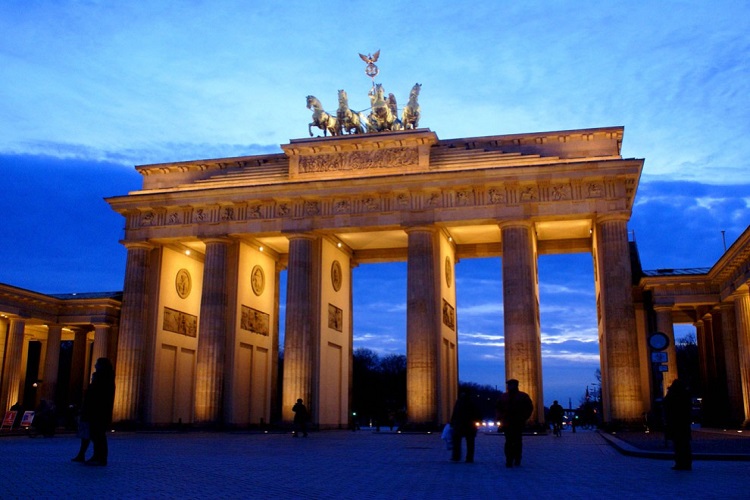 Berlin, the capital of Germany and the country's largest city, is also a major center of politics, culture, media, and science. Noted for its cultural flair, Berlin is home to the world famous Berlin Opera and Berlin Philharmonic Orchestra, while its diverse art scene encompasses hundreds of galleries, events, and museums, including those centered around Museum Island, a UNESCO World Heritage Site.
First mentioned in the 13th century, it wasn't until 1871 that Berlin became the capital of the German Empire, and despite the devastation of WWII followed by decades of decay to the east of the infamous Berlin Wall, the rebuilt city today stands as a testament to the country's economic and cultural importance. Berlin offers an eclectic mix of new and classic architecture, dynamic entertainment, shopping, and a wide variety of sports and cultural institutions
What makes Berlin so great? Berlin's mayor said it best, "Berlin is poor but sexy." I think that really sums up Germany's capital city. After the fall of the Berlin Wall, people flooded into East Berlin (the part that was controlled by the Soviets). What did they find? Abandoned buildings. These cheap (and sometimes free) houses/workspaces attracted artists, musicians, and other creative people from all over the world because they could live there for practically nothing. This also injected a youthful, anything-goes spirit into the otherwise drab city. Then Berlin got popular…  so the city isn't as cheap as it once was. But it's still much cheaper than other cities in Europe. Luckily, the city still holds on to its youthful and creative spirit.
Museums like crazy. Berlin has sooo many world-class museums that feature everything from ancient to present day. Its "Museum Island" has five world-renowned museums and the island itself is a UNESCO World Heritage Site. Bottom line, you'll find something that interests you.
Green space. Berlin has more green space than just about any city in Europe. And Germans appreciate their parks, so you'll find tons of people relaxing outside when the weather is nice.
A mixture of a city. We allude to this in the "not-so-good" section, but the city's architectural mix is fascinating. On one hand, you have plenty of boxy utilitarian buildings left over from the Communist era. On the other hand, you have older and more ornate pre-war architecture (that survived the war or was rebuilt). And then, you have a lot of new construction that has gone up in recent years that is cool and funky.
Biking. Berlin has done a great job making sure the city is bike-friendly. You'll find plenty of dedicated bike lanes as well as free/cheap bike-sharing programs.
Public drinking and other laissez-faire attitudes. As long as you're not interfering with other people, you can do what you want without being hassled. You're free to drink in the parks. You can pretty much drink in the streets. You're not supposed to drink on public transportation, but you'll generally be left alone if you're not causing a scene.
This attitude is also one of the reasons there are so many subculture groups in Berlin — you're free to do what you want. This is also a reason why there is such a strong LGBT community in Berlin.
Nightlife. Berlin in still one of the best cities, if not the best city, for nightlife — especially clubbing. The city's large number of abandoned warehouses made it the perfect venue for massive clubs. Pretty soon, the best DJs in the world were calling Berlin their home. You can still find plenty of mega-clubs as well as smaller underground parties that pop up for a few months and then move somewhere else. The party literally never stops (as long as you can keep up).
Berlin also has plenty of bars, cafes, beer gardens, jazz clubs, and just about anything else you can imagine.
The prices. Beer is cheaper than water. Eating cheaply is easy. Hostels are cheap. Rental apartments are in abundance (and they're cheap, too). The public transportation is… it's actually kind of expensive (you can't win them all).