How about a trip from Chicago this winter to Cancun Mexico?  Get through the holidays and buy some tasty margaritas on the beach in beautiful, sunny Cancun!!   Check out these really great cheap flights to Cancun Mexico from Chicago for just $260 RT, good for selected flights in January and February. Here are the departure dates for 7 day itineraries (click on departure date to see calendar) with the lowest airfares for 7 or 9 day trips (as an example) we have found so far:
Some Sample Dates
1st-11th Jan
3rd-11th Jan
4th – 11th Jan
6th-19th Jan
7th-18th Jan
8th-18th Jan
9th-18th Jan
15th-26th Jan
16th-26th Jan
20th Jan – 1st Feb
22nd-31st Jan
27th Jan – 7th Feb
29th Jan – 7th Feb
Feb 1- Feb 10th – Just $267 RT
Feb 7- Feb 14th – Just $262 RT
HERE ARE DATES FOR 7 NIGHT ITINERARIES  – FIND YOUR DATE BUT CLICK HERE TO SAVE $20+ PER FLIGHT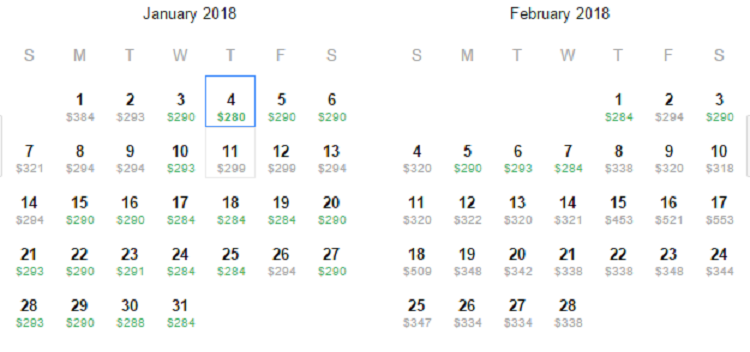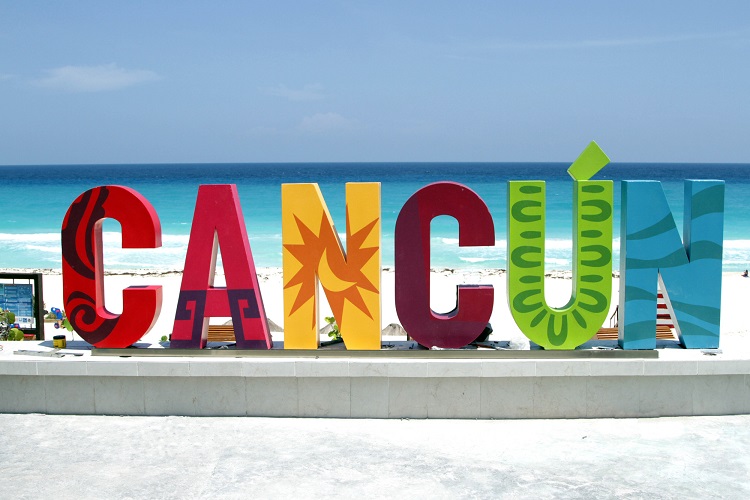 Cancun's beaches
The new, great, and gorgeous beaches of white sand caressed by warm, turquoise waters of the Caribbean Sea stand out as the hottest spots in town, both literally and figuratively. It's impossible not to enjoy them so don't even try. Put on your bikini or swimsuit, it's time for fun under the sun!     Start planning your next vacation trip to the best and most beautiful tourist destination in Mexico.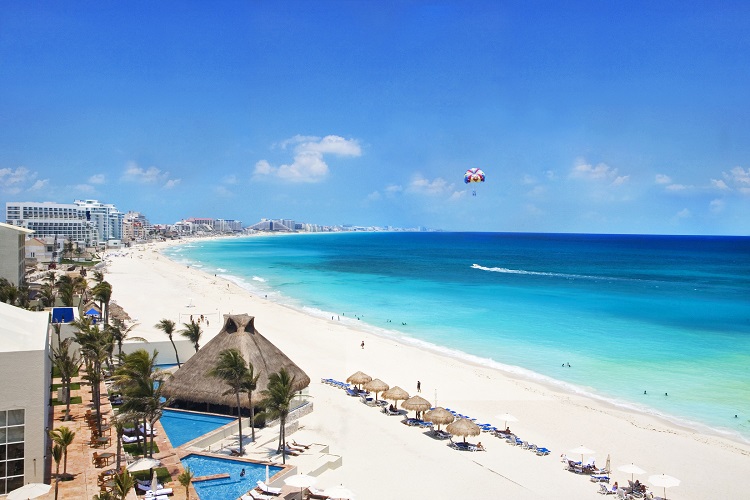 Hotel Zone
Most resorts, hotels, and condominiums are located in the Hotel Zone, as this long strip of island is known.It is the area where it all comes together for most visitors.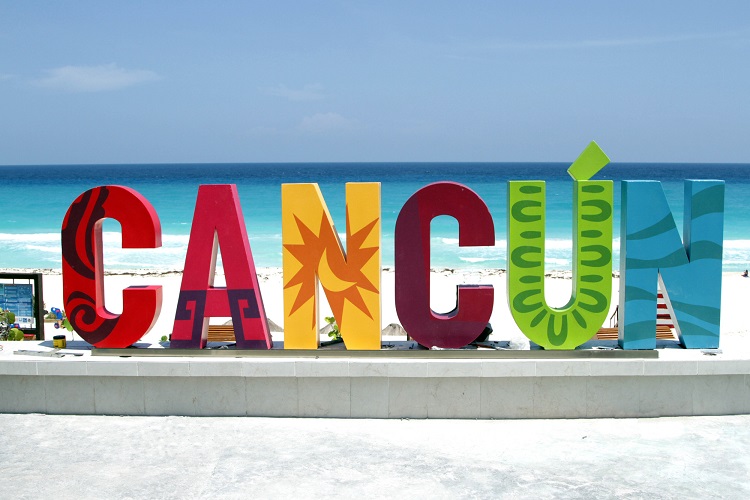 Kukulcan Boulevard is the main and only thoroughfare. On the west side of the island is Laguna Nichupte, a vast lagoon home to hundreds of marinas, waterfront restaurants, shopping malls, a couple of golf courses, a few islands and inlets, and the fantastic sunsets you'll see during your Cancun vacation. The island's energized atmosphere emanates from the middle, its heartbeat, an area known as the Party Zone featuring the best nightclubs, bars, restaurants, and shopping malls.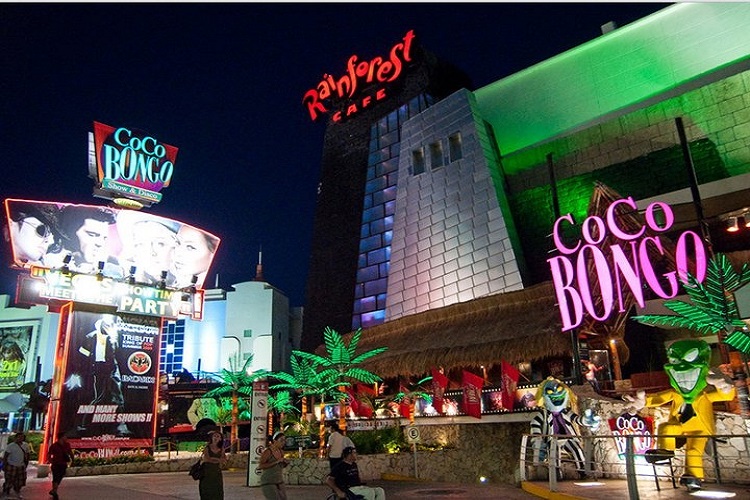 Downtown Cancun
Cancun Centro (downtown) offers an alternative to all the glitz and hype of the Hotel Zone with some great restaurants, bars, and shopping arcades. The atmosphere becomes more family-friendly as all the people who make this paradise work live here. They are the target market and the ambience not only becomes Latin, but prices go down significantly. Your wallet will appreciate very much your visit to downtown, as the money it contains will certainly go farther there during your Cancun vacation.