Go see Europe in the springtime?  Well now is your chance.   RIGHT NOW, you can grab $381  roundtrip airfares from  Denver to Brussels in April and May. Check out these really great cheap flights from Denver to Brussels t for just $381RT, good for selected flights from Denver International Airport (DEN) from now until May 4 on the outbound departures.   Must purchase at least 7 days in advance of departure.
Brussels is the capital of Belgium and capital city of the European Union is a remarkably small, easy-going, and human-sized city for all its importance. Unlike beautiful Bruges and Ghent, with their hordes of tourists, Brussels is Belgium's main economic and educational hub, which gives the city a more workaday feel than other towns. Here, you get a proper feel for Belgian life, especially its fantastic restaurant and café culture. Although Brussels may not have the star attractions of other Belgian towns, the capital has more than enough to keep visitors occupied for a couple of days with a clutch of world-class museums and art galleries, as well as quirkier sights such as the Atomium, and some wonderful remnants of old architecture in the old town quarter. Once you've craned your neck at Gothic and Baroque splendor, don't forget to stock up on Brussels' famous chocolate.
These prices are available on the following 7-day itineraries with departure dates:
SAMPLE: May 1 – May 10 – Denver to Brussels for just $399 RT
Slightly more expensive trips (but still cheap) available on:
April 16, 17, 18, 19, 20, 23, 24, 25, 26, 2 7
May
SAMPLE: April 25 – May 3 – Denver to Brussels for just $381 RT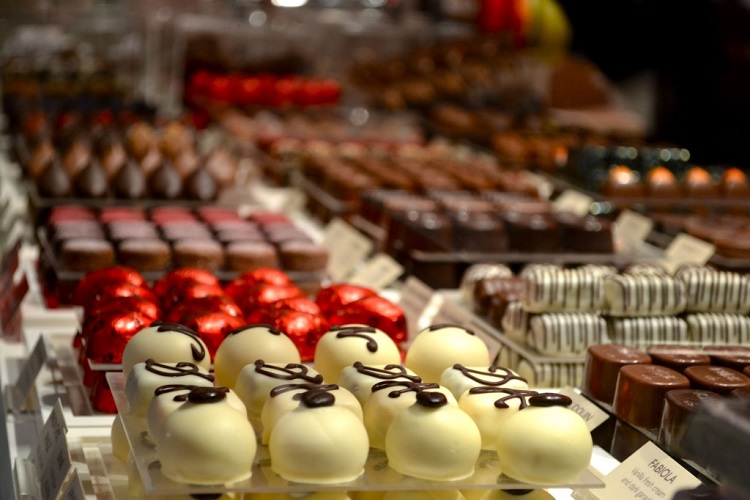 HERE IS OUR TOP TEN THINGS TO DO IN BRUSSELS
1. The Grand Place
The Grand Place is a masterpiece – it's no coincidence that I've picked it as the starting point for my 48 hours in Brussels guide! Voted many times round as one of the most beautiful squares in Europe, it is definitely a reason to visit the EU capital. La Grand-Place in Brussels is a remarkably homogeneous body of public and private buildings, dating mainly from the late 17th century. The architecture provides a vivid illustration of the level of social and cultural life of the period in this important political and commercial centre.    La Grand Place, or De Grote Markt (in Dutch), is an iconic square in the Belgian capital of Brussels. La Grand Place attracts tens of thousands of tourists each year, making it one of the most important landmarks in Belgium. In 1998, it was selected as a UNESCO World Heritage Site. The Grand Place is an outstanding blend of architectural and artistic styles that characterizes the diverse culture and society of the Belgian Brussels-region.   The square is surrounded by Brussels' Town Hall, nearly forty guildhalls and other beautiful buildings from the 14th to 17th century. The 110 by 68 metre Grand Place is also home of the Flower Carpet, a bi-annual event featuring the creation of a colorful carpet design using more 700,000 cut begonias.   La Grand Place has been used as a town square since the 12th century (then called 'Nedermarckt'), but also played a negative role in the history of the Belgian city. In the 16th and 17th century, hundreds of people have been executed on the town square for various reasons. Witches and protestants were burnt at the stake, while rebellians and other villains were decapitated. Needless to say that the the current role, as the bright center of Brussels, is much more positive.
2. The chocolate
If waffles did not convince you, then I'm sure Belgian chocolate will do the trick! Brussels will tempt you time and again with its chocolate shops, so this is the place to indulge.  Belgians are connoisseurs of fine chocolate. You'll be tempted by chocolate-filled display windows in nearly every town. While Godiva is the best big-factory/high-price/high-quality brand, plenty of smaller family-run places offer exquisite handmade chocolates.   Belgians take chocolate seriously, and rightly so: It's an essential — and delicious — part of the economy. While Belgium's chocolatiers rake in the euros today, their customers are just the latest in a long line of chocoholics.  In 1519, the Aztec emperor Montezuma served Spanish conquistador Hernàn Cortés a cup of hot cocoa (xocoatl) made from cocoa beans, which were native to the New World. It ignited a food fad in Europe — by 1700, elegant "chocolate houses" in Europe's capitals served hot chocolate (with milk and sugar added) to wealthy aristocrats.   Europeans created the first chocolate bar in 1847. By the 1850s, the process of making chocolate candies was developed, and Belgium, with a long tradition of quality handmade luxuries, was at the forefront. In 1876, a Swiss man named Henry Nestlé added concentrated milk, creating milk chocolate. And in 1912, Swiss confectioner Jean Neuhaus invented the Belgian praline in Brussels. Later innovators perfected the process, among them the Greek-American chocolatier Leonidas Kestekides, who started his internationally renowned company in Belgium.   Belgians divide their confections into two categories: Truffles have soft, crumbly chocolate shells filled with buttercream, while pralines are made of a hard chocolate shell with a wide range of fillings — totally different from the sugar-and-nuts French praline.   Browse the creations of famous chocolatiers (Laurent Gerbaud, Pierre Marcolini and Frederic Blondeel are my favourites), buy some for your loved ones and make sure to learn how to make your own chocolate next to the masters. Your trip well definitely become a sweet experience!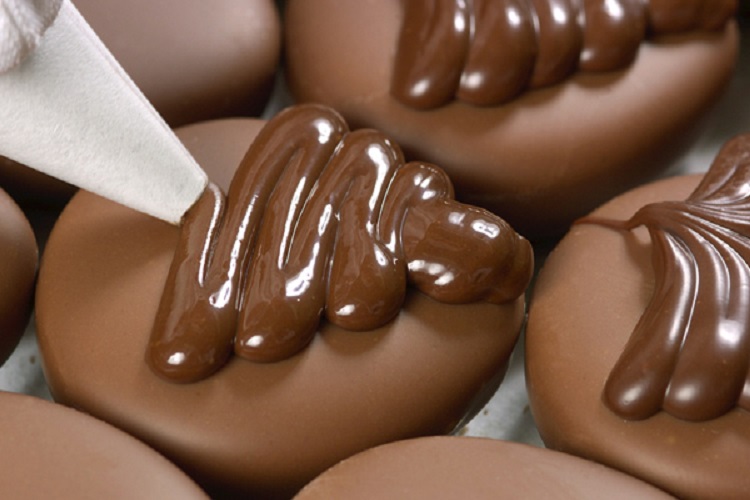 3. The waffles
Regardless of whether you have a sweet tooth or not, Belgian waffles are so good that they will make you consider not just travelling to Brussels but maybe even moving permanently! Every single visitor I've had has commented how the air smells like waffles all around the city centre, so it is practically impossible not to give in. Make sure to spot the little yellow waffle trucks or head directly to Maison Dandoy (my personal favourite!) for the best gaufres in town.
4. The frites
Just like Belgian waffles, the famous frites are almost addictive. Sure, they're not the healthiest or fanciest snack out there but they're crispy, tasty and indeed cheap like chips! Sold in small stalls around the city, they're fried twice in beef tallow and come with different sauces. Spotting the best frites is a serious affair in Brussels and everyone has their favourite "fritkot" but mine is Frit'Flagey. Get in the line (there's always a queue but it's part of the charm!), buy a cone with frites and enjoy them by the Ixelles Ponds.
5. The comics
Comics in Belgium are serious business. With hundreds of comic book authors and famous characters like Tintin and the Smurfs, the country has a rich tradition when it comes to the so-called "bandes dessinées". Brussels hosts several shops specialized in comics and the Belgian Comic Strip Centre but my favourite is the comic strip route, a great way to see the city while admiring beautiful murals. The project started back in 1991 and is still enriched with new paintings (see here and here).
6. The architecture
Brussels is the capital of Art Nouveau. This is where architects Victor Horta and Paul Hankar designed the first Art Nouveau buildings in the world: Hotel Tassel and the Maison Hankar. Besides visiting the Horta Museum, you can also admire many beautiful Art Nouveau buildings like the Maison Cauchie and MIM just walking around the city. What is perhaps lesser known is the Art Deco heritage of Brussels. Luckily, the Van Buuren Museum, the Flagey building and Villa Empain are vivid reminders. And if you have a thing with architectural details like me, make sure to pay attention to Brussels' beautiful doors.
7. The flea markets
They say that visiting a flea market is the best way to get a local flavour of a city and this is very true in the case of Brussels. There are many great markets organized around the city, so no matter the day or area you are in the chances are there will be one to explore. Some are more noisy (e.g. the Marché du Midi on Sundays), others more young and lively (e.g. the Chatelain market on Wednesdays) and then there are those that are simply a foodie's (e.g. the Flagey market or the gourmet market in the Sablon) or vintage lovers heaven (e.g. the flea market in Place du Jeu de Balle).
8. The beer
Belgians love their beer and Brussels is an ideal place both for beer experts and travellers who're curious to discover more about it. There's a beer for every taste and countless bars around town where you can get a pint. My favourite spots are Moeder Lambic on Place Fontainas, A la Mort Subite but you can also go directly to the source and visit some of the local breweries like the Brussels Beer Project, Brasserie Cantillon, En Stoemelings. Feel free to enjoy different kinds of beer and don't worry – it's always beer o'clock in Belgium!
9. The outdoor festivals
Brussels is a very lively city. People of all ages and nationalities come together to enjoy its great outdoor festivals throughout the year. There are way too many options but here are some of the ones I've really enjoyed over the years: Jazz Marathon, Fête de la Musique, Eat! Brussels, Nuit Blanche, Ommegang, Food Truck Festival, Royal Park Music Festival, Belgian Beer Weekend, Comic Strip Festival. See, there's something for everyone! And there are just as many indoor festivals if you're that way inclined.
10. The day trips
Last but not least, you should definitely include Brussels in your itinerary if you are keen on combining your visit with day trips to a few other destinations within or outside Belgium. Pick a city and hop on the train – will it be Amsterdam, Bruges, Cologne, Ghent, Lille or Paris? Or how about visiting the Blue Forest and the largest Japanese garden in Europe?