We have unearthed some great cheap flights to Costa Rica from Chicago.   Now you can visit but not break the bank.  Check out these really great cheap flights from Chicago to Costa Rica in May for just $296 RT, good for selected flights in May departures. With more than two million visitors each year, Costa Rica is currently — and consistently — one of the hottest vacation and adventure-travel destinations in Latin America. Despite its popularity and mass appeal, Costa Rica remains a place rich in natural wonders and biodiversity, where you can still find yourself far from the maddening crowds. The country boasts a wealth of unsullied beaches that stretch for miles, small lodgings that haven't attracted hordes of tourists, jungle rivers for rafting and kayaking, and spectacular cloud forests and rainforests with ample opportunities for bird-watching and hiking. In addition to the country's trademark eco- and adventure-tourism offerings, you will also find luxury resorts and golf courses, plush spas, and some truly spectacular boutique hotels and lodges.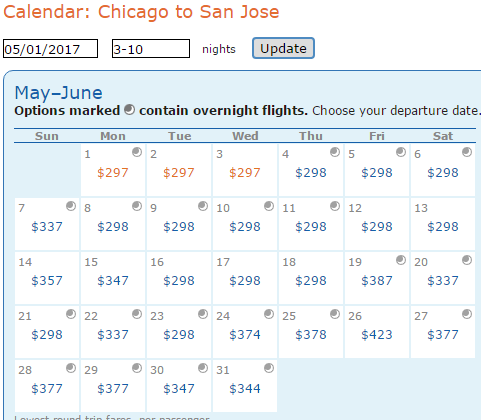 Just a few hours' flight from much of the United States, Costa Rica has always been an attractive destination for travelers seeking surf and biological diversity. A true nature-lover's paradise, this Central American nation offers 800 miles of shoreline and vast stretches of protected rain forest and reserves. Residents, known colloquially as Ticos, are eager to share their ecologically rich home with visitors. Volcano-heated hot springs, cloud forests, and lush river valleys have long enticed adventurers to Costa Rica.
A recent culinary revolution has given new life to overlooked districts like Barrio Escalante, in the capital. Many young chefs, craft brewers, and mixologists can be found transforming San José into a gastronomic boomtown. And with the opening of Liberia's International Airport in 2012, new luxury developments have begun extending beyond established beach communities. Plan your trip now —be it a high-octane adventure or a mellow, family getaway!