We have searched and found  some great cheap flights from Chicago to Bucharest Romania that are available on the outbound from May to August.   A 7 day minimum stay is required. Must purchase at least 28 days in advance of departure.  May flights are as low as $521; while summer flights are $544 RT to $565 RT.  Check out these really great cheap flights from Chicago to Bucharest Romania for as low as $521 RT this summer, good for selected flights in May/June/July/August.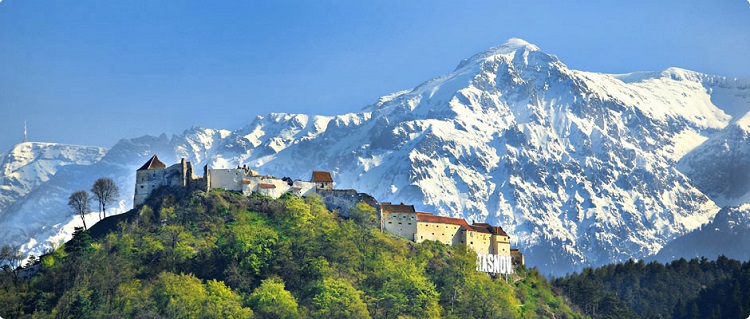 Authentic, Natural and Cultural are the words that best capture the essence of Romania, a dynamic country rich in history, arts and scenic beauty. Romania offers countless unique travel experiences that are waiting to be discovered.   A journey of a few hours by car or train can take you from the Danube River to a beautiful, intact, medieval town in Transylvania; from Bucharest – Romania's capital city – to the Black Sea with its sun-kissed beaches; from Southern Transylvania to Bucovina or Maramures. Take a step back in time as you visit one of the world's famous painted monasteries in Bucovina, the ancient, hilltop citadel in Sighisoara or an authentic, centuries-old, folkloric village in Maramures. Discover the stories of towns that have survived centuries of turbulent history and explore Romania's many architectural treasures, its dynamic cities and experience its vibrant and flourishing arts scene.
Example dates:
16th-24th May
16th-25th May
16th-26th May
17th-24th May – Chicago to Bucharest – Just $544 RT
17th-25th May
17th-26th May
17th-27th May
18th-26th May
18th-27th May
18th-28th May
19th-27th May
19th-28th May
20th-28th May
23rd May to -3rd June – Chicago to Bucharest – Just $521 RT
–
Dates are available over the summer for $565 roundtrip:
26th Jul – 5th Aug
27th Jul – 5th Aug
27th Jul – 6th Aug
28th Jul – 5th Aug
28th Jul – 6th Aug
29th Jul – 6th Aug
Here are available prices and dates for a 7 night itinerary – use our link above to save $21 or more!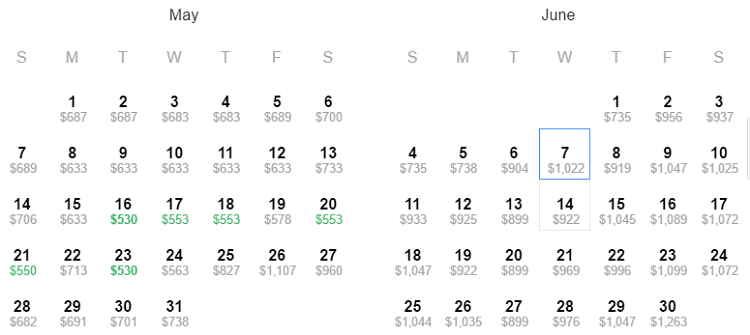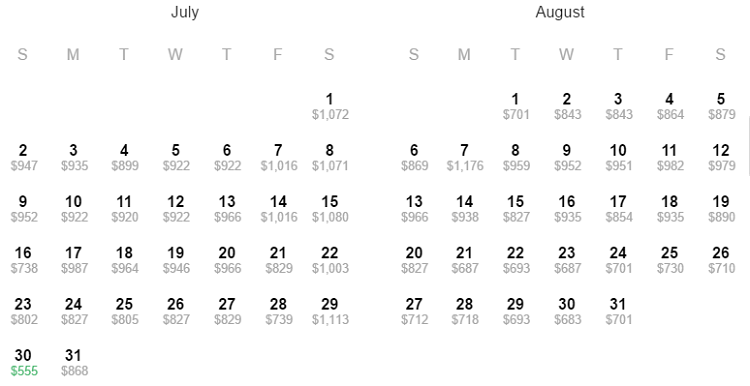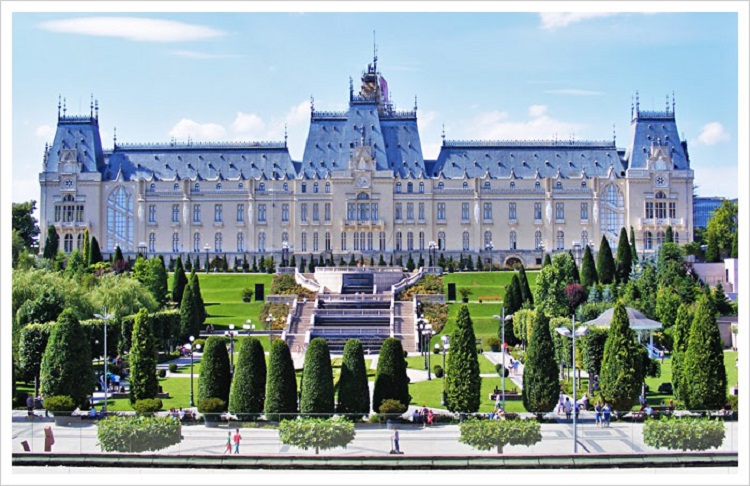 TOP 10 THINGS TO DO IN ROMANIA
For people living in America, or Australia, or Japan, Romania is indeed a far-away and exotic place. So if you haven't seen it yet, I could give you at least 10 reasons to visit Romania.
1. Beautiful landscapes
Romania enjoys a very diverse scenery: from high mountain peeks reaching almost 3,000 meters (the Carpathian Mountains), to hills and plains, the Danube Delta and the Black Sea shore. The country is well-watered by many rivers, streams and lakes. There are two main highways crossing the Carpathian Mountains: Transalpina and Transfagarasan running at very high altitudes, with twists and turns and deep ravines, equally beautiful and dangerous.
2. Medieval towns and old authentic villages
Throughout Transylvania there are villages that remained almost unaffected by modern civilization, still looking like they did three centuries ago. In the central part of the country there are some beautifully preserved medieval towns, like Brasov, Sighisoara, Sibiu, Cluj, or Alba Iulia whose citadels make you feel like you've stepped back in time.
3. Beautiful castles
Romania is home to three of Europe's top 25 castles: the elegant Peles Castle, located in the Carpathian Mountains near the town of Sinaia; Bran Castle, originally built by the Knights of the Teutonic Order in 1212 and later closely tied to the legend of Dracula; and Hunedoara Castle, also known as Hunyadi, or Corvin Castle, the place of the 7 years imprisonment of Vlad the Impaler and supposedly a haunted place.
4. Easy to visit
As a former communist country, Romania isn't usually the place that people have high up on their must-see lists. That means tourist attractions can be visited with ease, without many restrictions and limitations, usually strictly enforced in other countries. You can walk just by yourself in a castle without having to wait for an organized tour, or take pictures in an old church without being admonished. Historic sites are not overcrowded and picture-taking is not prohibited in most places. Unfortunately though, this started to change lately as the number of tourists visiting Romania is growing every year.
5. It's affordable
Romania is still a budget destination where your dollar goes a long way. Hotel and food prices are very low compared to other European countries (a loaf of bread is $0.30, 1 lb. of beef tenderloin is $3.50, a bottle of domestic beer is $1.50). Restaurants and cafés can be slightly more expensive near the tourist sites, but still affordable. Admission fees for museums and other attractions are also very reasonable and so is public transportation (busses, metro, or cabs).
Romania's railway system is one of the largest in the world and prices are very cheap. Many low-cost European airlines connect Romania's cities with other European countries.
6. Delicious food and historic restaurants
Tasty food has always been a part of the Romanian culture. Almost anywhere you eat the food is delicious. Romanian cuisine has some Hungarian, Germanic and Turkish influences but still maintains its identifiable character. An example would be the classic sour soup ("ciorba") made with "borş" (a sour liquid made from wheat and cornflower) and fried mutton pastrami with polenta. So if you visit Romania, be prepared to return with a few extra pounds. But besides tasty food, Romania is home to some very old, traditional restaurants with wonderful interiors, painted ceilings and ornate woodwork . Some of the most famous ones are located in Bucharest's historic center, like Caru' cu Bere, Hanu' Berarilor (located in a historic house that once belonged to Elena Lupescu, mistress of King Carol II), Hanu' lui Manuc, Crama Domneasca, or Casa Doina.
7. The Danube Delta
The Danube Delta is formed by the river Danube flowing into the Black Sea. There are many beautiful sites in Romania that are worth visiting, but if you are a bird-watcher and pure nature lover you shouldn't miss this one . It is largest and the best preserved delta in Europe, with over 300 species of birds living in its lakes and marshes. The Danube Delta is a protected habitat and was declared a biosphere reserve.
8. The Painted Monasteries of Bucovina
Among the most picturesque treasures of Romania is a group of 8 Painted Monasteries located in the northeastern part of Romania, in Bucovina. The churches date back to medieval times (15th to 16th century). In most cases they have been founded as burial places for the noble families in the area. These churches are extremely well preserved and absolutely unique. There is no other place in the world where you can find such a group, with such high quality interior and exterior frescoes. The frescoes represent biblical scenes from the Old and New Testament. The painters (most of them unknown) gave the biblical scenes their own interpretation, using colors like the famous Voronet blue, the red of Humor, the yellow of Moldovita and the green of Arbore. The wall paintings, inspired by the Byzantine art and completely covering the churches' façades, are of inestimable artistic value. In 1993 the Painted Monasteries of Bucovina have been declared a World Heritage site.

9.Bucharest's architecture
In the past, the city's elegant inter-belic architecture earned Bucharest the nickname of "Little Paris", but unfortunately today's architecture is rather a blend of some old palaces dating back to the 19th century, art-deco buildings and new modern blocks of flats. Altogether Bucharest is a mixed bag with some clean, well maintained areas next to neglected, dirty ones. Many of the historic buildings have fallen into serious disrepair, but there are still some old well preserved ones, especially in the downtown area. Miraculously, a good number of historic churches in Bucharest managed to survive Communism and have been restored to their original beauty. The European Union invested serious funds into rebuilding some of the old, historic areas of Bucharest.
10. Friendly people
In the end, no matter how beautiful a country is, it is its people that will make the difference. Romanians are known for their friendliness and hospitality. The best part is that almost everywhere you go you'll find someone who speaks English, especially the young generation. And even if they don't, they will do their best to accommodate you or point you in the right direction. In fact they may even offer to accompany you to where you need to get if that's not very far.