Check out these low airfares to Oslo, Norway all summer long from Chicago..   These are some really great cheap flights from Chicago to Oslo, Norway for only about $485 roundtrip — on selected flights from June to September 2017 departures.   Availability is limited and cheapest flights have at least 7 day itinerary. A 7 day stay minimum is required.   Oslo is one of Europe's fastest-growing cities, with a population approaching 700,000 and new neighbourhoods with eye-catching architecture popping up almost by the minute. The largest city in Norway is quickly transforming into a cosmopolitan hub with an abundance of world-class museums, restaurants, and art, while still maintaining the relaxed atmosphere of a much smaller town.   The city is nestled between the Oslofjord and hundreds of square kilometres of forested hills, and is green in more ways than one. The compact city centre is easy to explore on foot or by bike, and an efficient public transport system makes the whole of the city accessible without a car.   Norway's capital since 1814, Oslo is home to the Norwegian government and the Royal Family. The country's largest cultural institutions, which include the Norwegian Opera & Ballet, the National Theatre and the National Museum of Art, Architecture and Design, present first-rate art exhibitions and opera, ballet and theatre performances.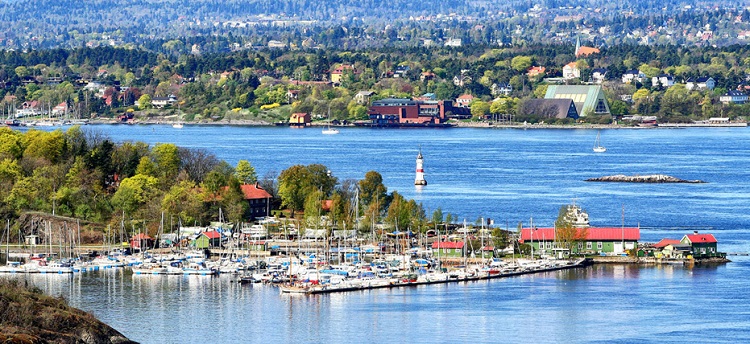 Example dates include;
25th Jun – 4th Jul
25th Jun – 5th Jul
26th Jun – 4th Jul
26th Jun – 5th Jul
2nd-12th Jul
3rd-11th Jul
3rd-12th Jul
3rd-17th Jul
9th-17th Jul
9th-18th Jul
16th-26th Jul
17th-25th Jul
17th-26th Jul
18th-25th Jul
18th-26th Jul
18th Jul – 1st Aug
19th-26th Jul
19th Jul – 1st Aug
19th Jul – 2nd Aug
24th Jul – 1st Aug
24th Jul – 2nd Aug
25th Jul – 1st Aug
25th Jul – 2nd Aug
25th Jul – 8th Aug
26th Jul – 2nd Aug
26th Jul – 9th Aug
31st Jul – 8th Aug
31st Jul – 9th Aug
1st-8th Aug
1st-9th Aug
2nd-9th Aug
Live music is a big part of the city's identity, and every year Oslo's clubs and arenas host thousands of concerts that showcase the talents of everyone from local bands to international superstars. Several large pop and rock festivals are held every summer, and there are annual festivals for genres ranging from chamber music to heavy metal.   In short, Oslo is an easy-going city with a family and children friendly atmosphere in combination with a diverse nightlife, including a prospering gay scene. All this is flanked by a full range of other venues that are there to match your personal tastes and interests.   Find more inspiration on Oslo's official website.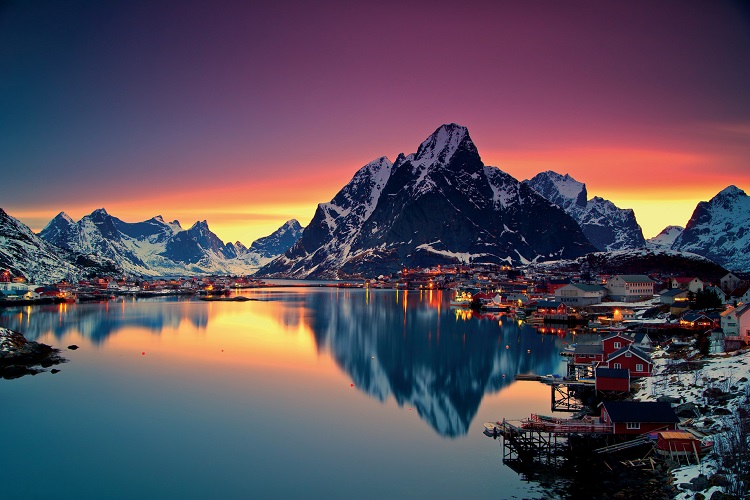 If you feel like checking out the highlights, here are Oslo's ten most visited attractions.
One of the world's oldest and largest open-air museums, with 155 traditional houses from all parts of Norway and a stave church from the year…

Holmenkollen Ski Museum & Tower

A historic landmark in the Norwegian consciousness, Holmenkollen embodies more than a century of skiing competitions. Inside the ski jump is…

Akershus Fortress is a great place to discover Oslo's history and enjoy a summer day. The building of Akershus Castle and Fortress was commenced…

Museum on the Bygdøy peninsula with the world's best-preserved Viking ships and finds from Viking tombs around the Oslo Fjord. The Viking Ship…

Norway's largest public collection of paintings, drawings and sculptures is found in the National Gallery, established in 1837. The gallery's…

Fram Museum – The Polar Ship Fram

Fram is the strongest wooden ship ever built and still holds the records for sailing farthest north and farthest south. At the Fram Museum…

Norway's largest collection of natural objects is available to the public in the Botanical Garden, the greenhouses and the Zoological Museum….

Norway's largest amusement park, with more than 30 fun attractions, special rides for the smallest kids, and the water park BadeFryd….

Vigelandsparken is one of Norway's most visited attractions with more than one million visitors every year. The unique sculpture park is the…