It is time for  a break  and why not head out of Seattle to the warm sunny San Diego, all on some great cheap flights to Seattle to San Diego for just $133 RT,  good for flights and the good news is that these flights are available from now through the end of the year!  There are plenty of passions to pursue in San Diego.  We invite you to step outside of your comfort zone and explore new activities while you're here. You might just find that discovering a new pursuit is an adventure in itself. San Diego is a vibrant city where there's always something to do. From dinging to shopping to surfing to just relaxing on the beach, here are the best attractions and things to do in San Diego.  San Diego's coastal seat makes it an ideal destination for adventurers. Whether you're hiking along the sandstone cliffs of Torrey Pines State Reserve or walking through the frothy surf of Coronado Beach, you'll find little reason to stray far from the city's natural wonders. Spend a day at Balboa Park — the city's definitive cultural hub — and soak up the stunning setting while exploring the many museums, theaters and gardens that call this 1,200-acre park home. Though it's tempting to spend your whole vacation exploring, don't forget to carve out some time for a San Diego history lesson: America's Finest City proudly shows off its military and maritime heritage with two well-regarded (and highly interactive) museums.
SAMPLE AIRFARES
April 29- May 6 – $133 on United
May 24- June 3 – $133 on United
August 30-Sep 9 – $133 on United
Sep 19-Sep 26 – $133 RT on United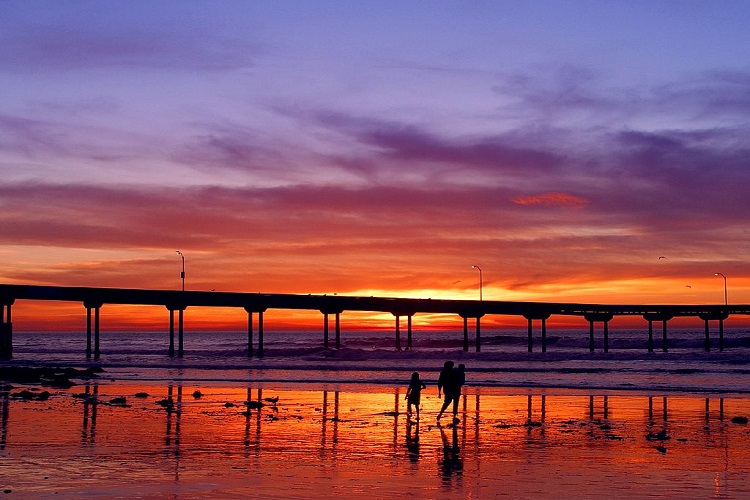 Gaslamp Quarter
The Gaslamp Quarter in San Diego is 16 blocks of historic buildings, museums, restaurants, stores, art galleries, and entertainment venues. If you only have time to visit one San Diego neighborhood, make it the Gaslamp Quarter. It gets its name from the gas lamps that lit the streets and buildings in the 19th and early 20th centuries.
Balboa Park
Balboa Park is a massive scenic park in the middle of San Diego. It's filled with family-friendly things to do, such as visiting a rose garden and museums or grabbing a quick lunch at the Balboa Park Visitor's Center. On Sundays, the park is home to many free events, from live musical acts to flower shows.
San Diego Zoo
The San Diego Zoo is more than 100 years old and is one of the only places in the world to see Giant Pandas. While it's on the pricey side, the San Diego Zoo has an extensive animal collection that makes it well worth it. There are more than 3,500 rare or endangered species, including cheetahs, lions, tigers, giraffes, and elephants. The San Diego Zoo also has beautiful botanic gardens throughout the park.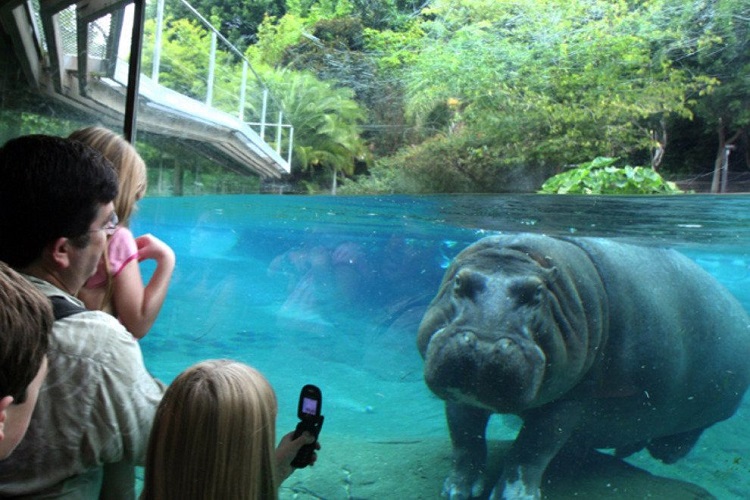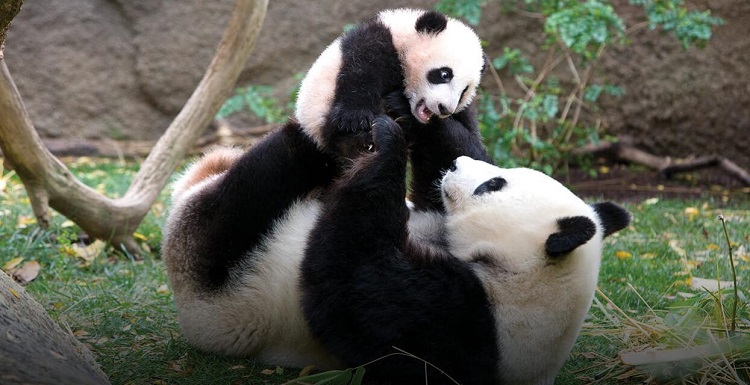 U.S.S. Midway
The U.S.S. Midway is an aircraft carrier turned museum. It was built in 1955 and in use until 1992, so it has a long and storied past that the tour guides are happy to tell you all about. The U.S.S. Midway also has aircraft on display throughout the ship, and veterans will share their stories from serving aboard it.
Old Town San Diego
Old Town San Diego is about 10 minutes outside of the city center. The architecture is a mix of American with Mexican and Spanish influences, and the atmosphere is laid-back and relaxed. People come to Old Town San Diego to explore the shops, restaurants, museums, history homes, and highly rated theaters.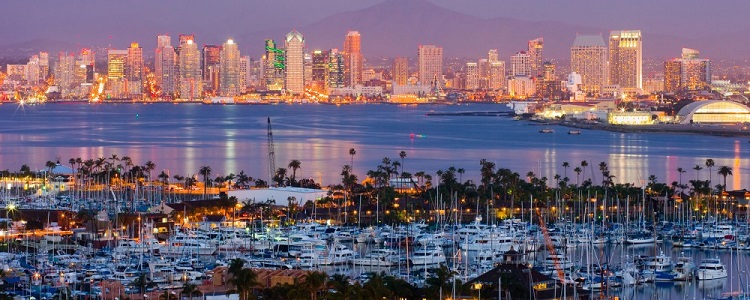 La Jolla
La Jolla is the place to go to enjoy San Diego's natural beauty and get in some shopping. You can get up close and personal for views of the scenic cove and cliffs, and there's a large seal population that calls La Jolla home.