Check out these cheap flight prices from $287 RT New York to Reykjavik, Iceland on WOW Air. The WOW Air website conveniently allows you to view prices for the whole month but do NOT purchase on the WOWair website. Simply find the cheap dates, then purchase on the link below.   The Momondo OTAs in the link price these flights a little cheaper, saving you money.
CLICK HERE FOR CHEAPER PRICES at $287 RT on these flights from New York to Reykjavik, Iceland, for only about $285 roundtrip — on selected flights from April to May 2017 departures.   Availability is limited and cheapest flights have at least 7 day itinerary. A 7 day stay minimum is required. Must purchase at least 28 days in advance of departure.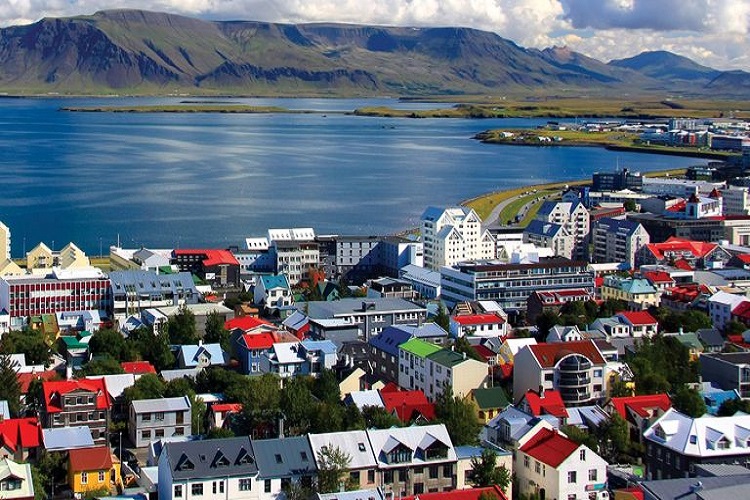 Reykjavik, on the coast of Iceland, is the country's capital and largest city. It's home to the National and Saga museums, tracing Iceland's Viking history. The striking concrete Hallgrimskirkja church and rotating Perlan glass dome offer sweeping views of the sea and nearby hills. Exemplifying the island's volcanic activity is the geothermal Blue Lagoon spa, near the village of Grindavik.
Yes, Reykjavik is in Iceland, which is, in fact, an icy island about half the year. And, yes, Iceland was the culprit in 2010's volcanic eruption fiasco. But, what you might not know is that in the cold, long winter, Icelanders warm up in this capital's geothermal spas; and away from the city lights, they can drink in the beauty of the Aurora Borealis. In the summer, the weather is divine and the days are long; some days see 20 hours of sunlight. And volcanoes — like the notorious Eyjafjallajökull — are just one part of Reykjavik's dramatic and ethereal landscape. There are also a surprisingly good handful of museums and local shops, a raging nightlife and did we mention, some pretty outrageous natural beauty and outdoor adventures?
NORTHERN LIGHTS
Iceland is renowned for its otherworldly illuminations, the Northern Lights being one remarkable example. This particular phenomenon, also known as the Aurora Borealis, can be experienced in Iceland during the winter time, especially on those clear, crisp nights, where they appear in a variety of colours and intensity, either twirling gently in shades of milky green, or occasionally blazing in a wild and multi-coloured dance across the night sky.    The Northern Lights are generated in the upper atmosphere as it gets bombarded by electronically charged particles from the sun. They form what is known as 'auroral belts' around the geomagnetic poles and occur high above the Earth's surface, at altitudes between 100-250km, where the atmosphere is extremely thin.
If you plan on experiencing them for yourself, there are many tour operators located in the city, with specialized trips offering a range of different experiences, from boats tours to coach trips. You can also visit Aurora Reykjavík – an information and exhibition centre dedicated to the Northern Lights.     Note that viewing the Northern Lights is affected by a variety of factors, such as cloud cover, moonlight, and urban light pollution. To optimize your luck, seek viewing spots by the sea or outside the city-centre and be sure to check the local weather and aurora forecast!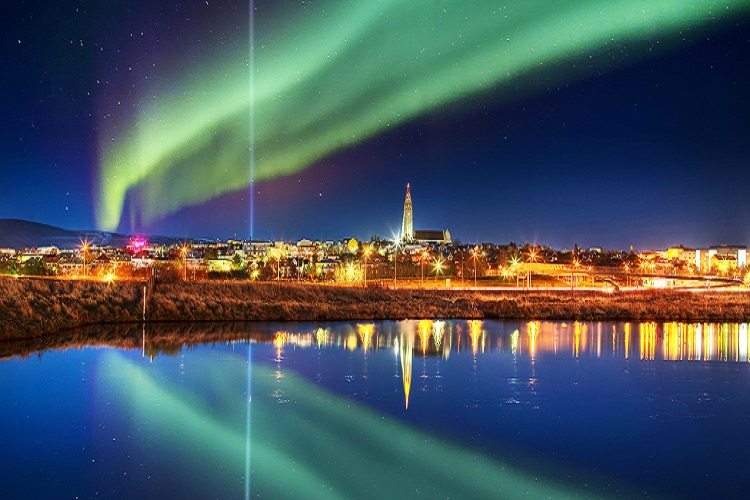 If you liked this post, why not get our newsletter, with all the latest deals, delivered right to your inbox? Our flight deals newsletter will revolutionize your travel and vacations. Snag bargains on extraordinary flights. That August trip to Paris? Under $500 RT. Cross country flights? Under $175 RT. Can't-miss travel experiences, all handpicked by our editors—and all steeply discounted. Get all the deals on flights plus insider travel tips and news, inspiring photography, and the latest on the world's most exceptional destinations, plus special offers.