How about a fun family trip to Greece from Houston? Right now, all the airlines are competing on cheap flights from Houston to Greece for about $492 RT. These are some really great cheap flights from Houston to Greece for only about $492 roundtrip — on selected flights from March to December 2017 departures.   Availability is limited and cheapest flights have at least 7 day itinerary. A 7 day stay minimum is required.
Find deals  on 7 Day Itineraries that have departure dates of:
March 13, 14, 15, 18, 19, 20, 21, 22, 27, 28
April 3, 20
Oct 15-31
Nov 1-17, 19-30
Dec 1, 2, 3
Here are some sample dates and itineraries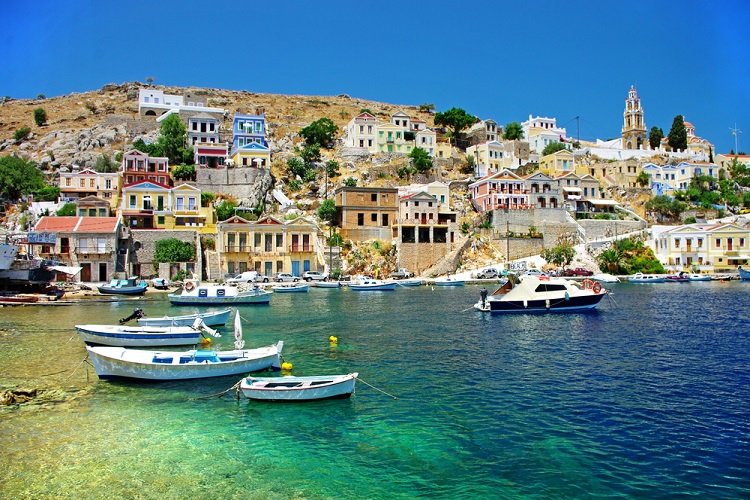 Greece's roughly 3,000 islands and islets (227 of which are inhabited) are scattered far and wide across the eastern Mediterranean. Most are in the Aegean Sea (south and east of mainland Greece), while a few are in the Ionian Sea (west of the mainland). The islands are divided into distinct clusters:
The Ionian Islands, closer to Albania and Italy than to Athens, are Greece's northwest gateway to the Adriatic and the rest of Europe — they've had more foreign invaders and rulers (from Venice, France, Britain, Russia, Austria, and so on) than anywhere else in the country. The main island is Corfu (Kerkyra in Greek), with a bustling, architecturally eclectic main town and a lush, green islandscape dotted with attractions and beaches.
The Saronic Gulf Islands (Argosaronikos), conveniently wedged between the Peloponnese and Athens, ooze lots of island charm and give you a chance to get away from it all without actually going very far. Hydra, our favorite, is in this group.
The Sporades Islands, due east of Athens, are dominated by the giant Evia island, which is attached to the mainland by a bridge. Thickly forested and less touristed by international visitors, the Sporades are a popular and handy weekend getaway for Athenians.
The Cycladic Islands (or simply Cyclades) — a bit farther south, between Athens and Crete — are the prototypical "Greek islands," boasting chalk-white houses with colorful windowsills and doorways; rocky, sun-parched landscapes; delightful beaches; old-fashioned white windmills topped with tufts of grass like unkempt hair; and an almost overwhelming crush of international visitors. Mykonos and Santorini are the two best and most famous of the Cyclades. Santorini (Fira) is a magical Greek island enveloped in mystery and charm. Often referred to as the "crown jewel of Greece," Santorini continues to be one of the most popular destinations in the country, becoming one of the world's top honeymoon spots. Santorini has some of the most unique geographical characteristics of any other island in the world – it was literally formed by a series of catastrophic volcanic explosions over the course of thousands of years. The result is a wonderland of steep cliffs, ebony volcanic rocks and mesmerizing ocean views.  Near Mykonos is the archaeological site of Delos (one of the most important locales of the ancient world).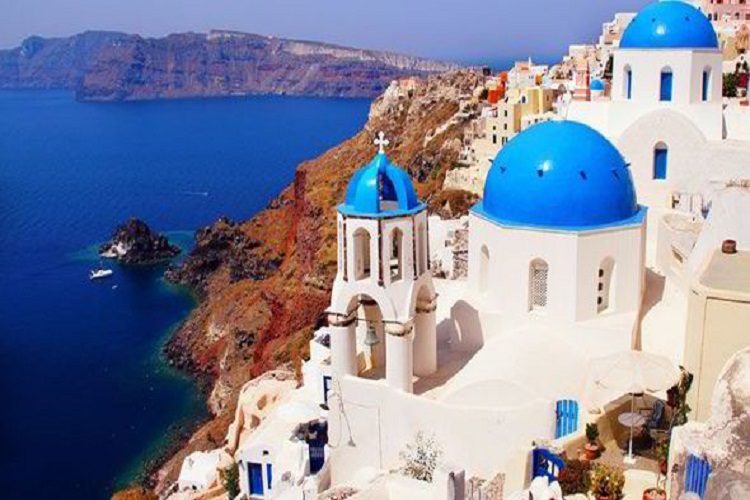 The Dodecanese Islands, at the sunny, southeastern end of the Greek lands, are more rustic and less developed than the Cyclades. Their proximity to Turkey and historic ties to Venice give them a hybrid Turkish-Venetian flavor (though the population is mostly ethnic Greek, these islands merged with Greece only after World War II). Rhodes, with an appealing and very real-feeling old town, is the biggest of these islands.
The North Aegean Islands, relatively untrampled and remote-feeling, lie roughly between Turkey and Thessaloniki (at the northern end of mainland Greece). The southernmost of these, Samos, is a particularly handy springboard for Turkey, as it's very close to the Turkish port city of Kuşadası (near the remarkable ancient site of Ephesus).
Crete is Greece's biggest island and practically a ministate of its own (in fact, from 1897 to 1913 it was an autonomous state within the Ottoman Empire). While many of Greece's smaller islands merit a day or two of fun in the sun, Crete could occupy even a busy traveler for a week or more. Historically, Crete was home to the Minoans — the earliest advanced European civilization, peaking around 1950 B.C., centuries before "the ancient Greeks" of Athens. While Crete's modern main city, Iraklio, is drab and uninviting, the rest of the island offers an engaging diversity of attractions: Minoan ruins, scenic mountains, enticing beaches, characteristic rustic villages, and dramatic caves and gorges (including the famous Samaria Gorge).
Choosing an Island