Are you looking for some cheap flights from Denver to San Francisco?  We think we can help – Virgin America just launched a spring sale dropping nonstop fares  to Denver to San Francisco through June 7 for only $53.50 one way — the lowest price available on this route – click our link and you'll find $107 roundtrips on Virgin America .   The fare is available for select Tuesday, Wednesday and Saturday departures April 18 – June 7. San Francisco is undeniably one of the world's great cities. Located along the Northern California at the state's distinctive bend in the coast, the region has an alluring magic that stretches beyond the bay to diverse cities with nightlife and trend-setting cuisine. The Bay Area is also home to some of the world's finest wine country, including Napa Valley and Sonoma, plus waterfront towns, dramatic beaches, and the tech-savvy southern end of the bay known as the Silicon Valley, where lunchtime ideas at Google, Facebook, and Apple, turn into the next brilliant innovation.
San Francisco may measure less than 50 square miles/130 square kilometers, but San Francisco justly ranks as one of the greatest cities in the world. Famous for grand-dame Victorians, classic cable cars, dynamic diversity, a beautiful waterfront, and a soaring crimson bridge, the "City by the Bay" truly has it all. Trend-defining cuisine ranging from Michelin-starred dining to outrageous food trucks; world-renowned symphony, ballet, theater, and opera; plus almost boundless outdoor adventures, San Francisco justifiably stands out as one of the ultimate must-sees on any traveler's wish list.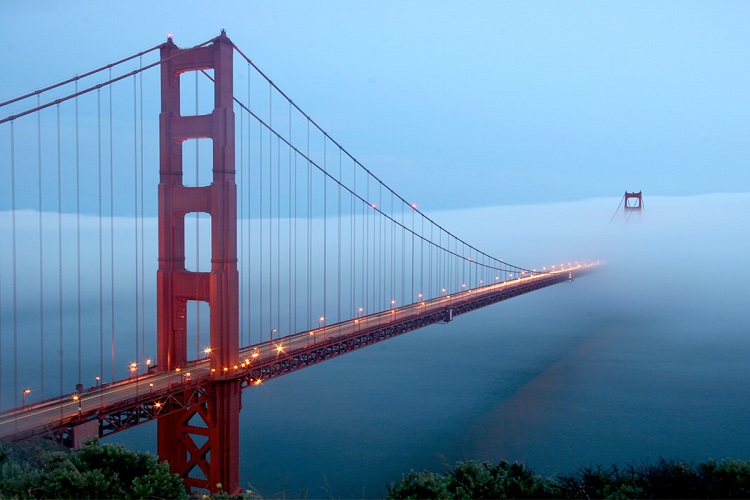 San Francisco is officially the most expensive city in the country, surpassing New York City for the first time. This means a visit is going to hit you where it hurts: right in the wallet. Fortunately, once you've found an affordable flight and hotel deal, there are some fun ways to get more from your vacation, and save money in the process.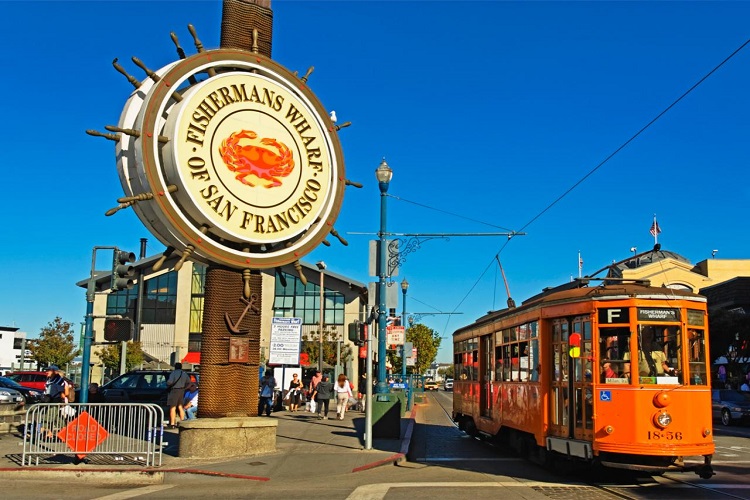 1. Free (or Discounted) Tours
There are a plethora of free or affordable tours to take advantage of throughout the Bay Area. You can take part in walking, biking, hiking, or bus tours. An online tour or smartphone app like Stray Boots can also allow you to take a tour on your own time, at your own pace. You can also find deals on tours and attractions on discount sites like Groupon, LivingSocial, and Amazon Local Deals. (See also: $20 in San Francisco: The Best Ways to Spend It)
2. Savings on Entertainment
You can find endless ways to have fun without spending a dime, like free art, music, fitness classes, and more throughout the city. Take advantage of discount programs like Goldstar, the Go San Francisco Card (which can save you up to 55% on top San Francisco attractions), or the San Francisco CityPASS, which combines the Muni Pass with admission to some of the best attractions in the city. You can also save money on performances throughout the city at the TIX half-price ticket booth in Union Square.
3. Visit the Beach
Walking through Fisherman's Wharf can give you the feeling of a beach, boardwalk, and theme park in one. Save money with a WharfPass or watch your spending at this tourist hotspot. Santa Cruz Beach and Boardwalk are only a short drive away, and can provide a day of fun, without the high entrance fees that you'd find at a theme park. You can also visit Pacifica State Beach, Robert W. Crown Memorial State Beach, Surfer's Beach, and any of the other beautiful Bay Area beaches for endless hours of free entertainment.
4. Go Wine Tasting
With Napa Valley, Sonoma Valley, and endless wineries at your fingertips, it's hard to resist a wine tasting. Fortunately, taking advantage of wine tastings is actually an affordable way to spend your weekend or next date night. It will allow you to sip some of the finest wines for cheap and you can even find discounts to wineries and tastings to get more from every sip. Browse the Preisser Key for the lowdown on Sonoma and Napa Valley wines, restaurants, and more.
5. Home of the Festivals
Whether it's food, music, film, or shopping you're into, you'll find a festival nearby that can appeal to your passions. Visit California Fairs and Festivals to find festivals near you.
6. Go to the Park
Home to some of the most beautiful parks in the country, it only makes sense to spend a day picnicking and exploring one of the Bay Area's majestic parks. On a trip to the Golden Gate Park, make sure to also stop at the Japanese Tea Garden for a once-in-a-lifetime opportunity that will only cost $6 per person. You can enjoy an entire day at these two destinations without spending much.