Check out these really  great cheap flights to Dublin from San Francisco for just $395 RT, good for flights from August to December 2017 or so.   Ireland is beloved worldwide as an enchanting land where legend and reality mingle. With the richest store of mythological traditions in northern Europe, Ireland adds further interest to the landscape through the sacred associations of so many of its physical features – few counties do not shelter a pile of stones called "Diarmuid and Gráinne's Bed", where the star-crossed lovers are said to have slept together on their flight from the great warrior Fionn Mac Cumhaill. Haunted, gothic, stately, or imposing, Irish castles radiate the romantic feel of this beautiful country. Cahir, Kilkenny and Dunguaire Castles all evoke magical visions of fair maidens, brave kings and frightful dungeons. Blarney Castle in County Cork (shown here) is one of the most visited castles in Ireland. Famous for the Blarney Stone-legend states that if you kiss the Blarney Stone, you'll receive the gift of eternal eloquence-visitors literally bend over backwards to plant a smooch on this fabled rock set into the castle's wall. Amorous acrobatics aside, this 15th century castle offers battlement views, vibrant gardens and mysterious underground caves.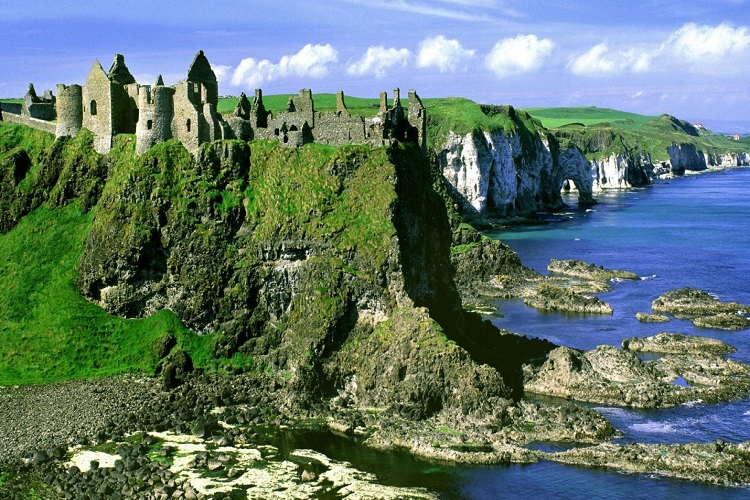 But there's much more than the resonance of place names to this treasure chest of myths, which still has a life of its own in the tradition of storytelling. The great body of Irish literature, though much of it concerns the dysfunction of real life, is often spiked with wild, fantastical imaginings, from Swift, Sterne and Wilde through to Joyce, Flann O'Brien and Seamus Heaney. And unlikely stories and surreal comedy are integral elements of the craic, the talking therapy of Ireland's pubs. Meanwhile, in the rich culture of traditional music, the two forms that are most likely to enrapture an audience – whether singing along or in silent appreciation – are ballads and sean-nós ("old-style" Irish-language singing), which recount tales of love, history and humour.

Another reason to come to Ireland is to exercise your inner thrill-seeker! Experience the rugged countryside and gorgeous vistas through adventurous, heart-pounding pursuits. Get up close and personal with nature through surfing, sea kayaking, paragliding, rock climbing, caving, mountain biking and walking. Hiking along Ireland's evergreen hills and atop its windswept cliffs comes very highly recommended-National Geographic voted Ireland's walks as the best in the world.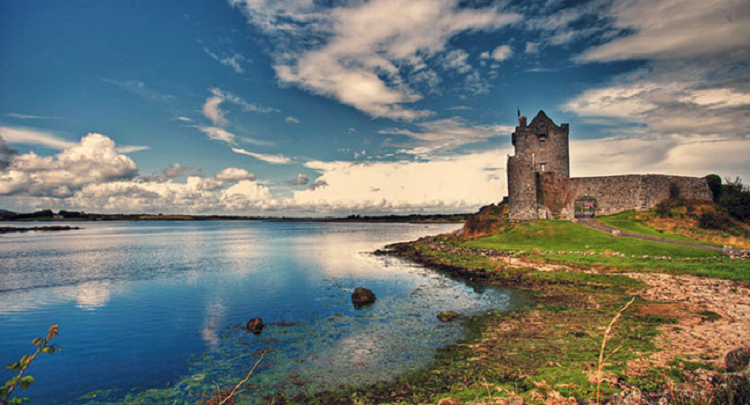 DEPART:    San Francisco, USA
ARRIVE:    Dublin, Ireland
RETURN:   San Francisco, USA
DATES:    Availability from September to December 2017
WE FOUND THESE GREAT FARES ON SOME OF THE SAMPLE DATES:
Aug 18-28
Sep 19-28
Oct 4-15
Oct 13-23
Nov 10-20
Dec 1-8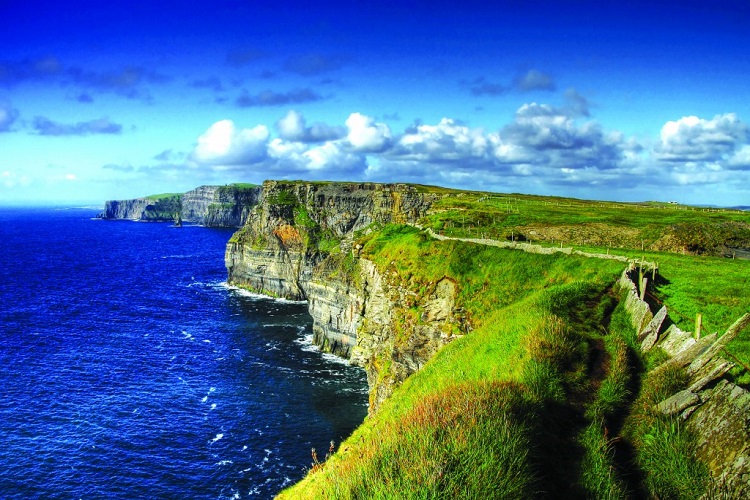 If you liked this post, why not get our newsletter, with all the latest deals, delivered right to your inbox? Our flight deals newsletter will revolutionize your travel and vacations. Snag bargains on extraordinary flights. That August trip to Paris? Under $500 RT. Cross country flights? Under $175 RT. Can't-miss travel experiences, all handpicked by our editors—and all steeply discounted. Get all the deals on flights plus insider travel tips and news, inspiring photography, and the latest on the world's most exceptional destinations, plus special offers.