Are you ready to visit the Atlantis Resort in Dubai?  It will be awesome especially when you factor in these incredible  cheap flights from Chicago to Dubai for only $539 roundtrip — on selected United and American flights from March + April and October to Dec 2017 departures.  Availability is limited and cheapest flights have at least 4 day itinerary. Must purchase at least 7 days in advance of departure.
Glitzy Dubai is the United Arab Emirates' holiday hot spot. This city of high-rises and shopping malls has transformed itself from a desert outpost to a destination du-jour, where tourists flock for sales bargains, sunshine, and family fun. Dubai is famous for sightseeing attractions such as the Burj Khalifa (the world's tallest building) and shopping malls that come complete with mammoth aquariums and indoor ski slopes.   But this city has many cultural highlights and things to do as well as all the glamorous modern add-ons. Take a wander around the Bastakia district, and you'll discover the Dubai of old, then cruise along Dubai Creek in a traditional dhow, and you'll soon realize there's more to this city than its flashy veneer.

Dubai is a city and emirate in the United Arab Emirates known for luxury shopping, ultramodern architecture and a lively nightlife scene. Burj Khalifa, an 830m-tall tower, dominates the skyscraper-filled skyline. At its foot lies Dubai Fountain, with jets and lights choreographed to music. On artificial islands just offshore is Atlantis, The Palm, a resort with water and marine-animal parks.
Departure dates include:
March 5, 6, 19, 26, 27
Apr 2, 4, 11, 14, 15, 18, 20, 22-25, 27, 29
October 15 to Dec 9th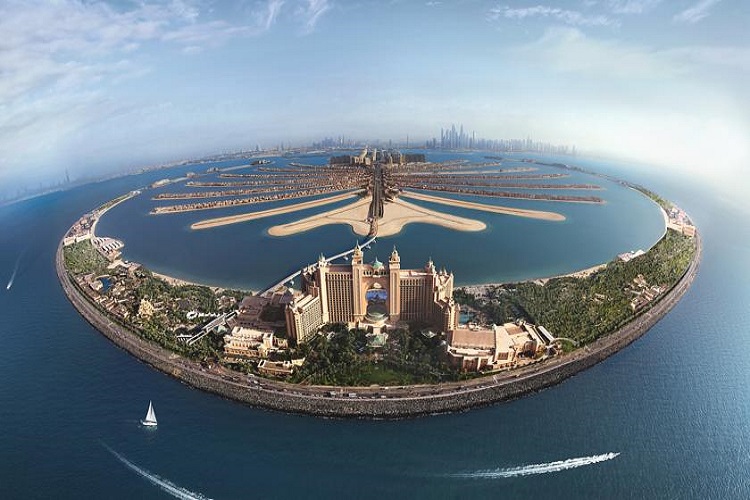 Having expanded along both banks of the Creek, Dubai is divided into two parts – Deira on the northern side and Bur Dubai to the south, as well as the top tourist destination of Jumeirah.  Abras, the traditional water taxis, are regularly used each day to cross people over to either side of the Creek. Each side has its share of fine mosques and busy souqs, public buildings, shopping malls, hotels, office towers, banks, hospitals, schools, apartments and villas. Dubai is blessed with golden sunshine and silvery beaches.  From the timeless tranquility of the desert to the lively bustle of the souk, Dubai does not only boast the best contemporary sightings but has also preserved some of the most intriguing historical attractions.
Dubai is like nowhere else on the planet. Often claimed to be the world's fastest-growing city, over the past four decades it has metamorphosed from a small Gulf trading centre to become one of the world's most glamorous, spectacular and futuristic urban destinations, fuelled by a heady cocktail of petrodollars, visionary commercial acumen and naked ambition. Dubai's ability to dream (and then achieve) the impossible has ripped up expectations and rewritten the record books, as evidenced by stunning developments such as the soaring Burj Khalifa, the beautiful Burj al Arab and the vast Palm Jumeirah island – testament to the ruling sheikhs' determination to make the city one of the world's essential destinations for the twenty-first century.   Modern Dubai is frequently seen as a panegyric to consumerist luxury: a self-indulgent haven of magical hotels, superlative restaurants and extravagantly themed shopping malls.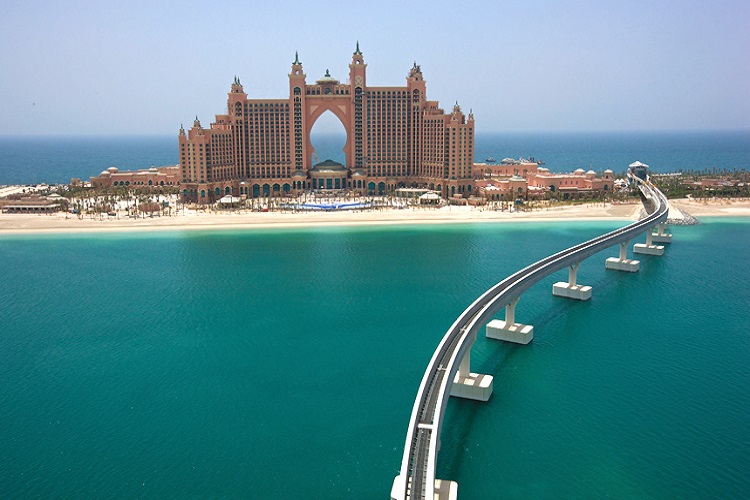 There is a fun waterpark, based at Atlantis, The Palm on the Palm Jumeirah – Dubai's famous man-made island development – which is a great place to cool off after a few days of hectic shopping and sightseeing. The water slide action here is excellent and world-class, with the Aquaconda, the world's longest water slide; a nine-story-tall slide, aptly named the Leap of Faith; and water coaster rides. There's also underwater safaris using seatrek helmets; a dedicated water play area for smaller children with slides; and for when all your energy has been used up, a 700-meter sweep of white-sand beach to chill out on.