Check out these really  great cheap flights to Tokyo Japan from New York for just $494 RT, good for flights from February 1st to April 15th or so. Tokyo, Japan's busy capital, mixes the ultramodern and the traditional, from neon-lit skyscrapers to historic temples. The opulent Meiji Shinto Shrine is known for its towering gate and surrounding woods. The Imperial Palace sits amid large public gardens. The city's many museums offer exhibits ranging from classical art (in the Tokyo National Museum) to a reconstructed kabuki theater (in the Edo-Tokyo Museum).
Tokyo is a marvelous mix of modern living and old-fashioned manners, slick high-tech gadgets and cutesy cartoon mascots. It's terribly crowded, yet can be strangely quiet. It's home to the understated, and the wacky, and you often find them right next to each other on the sidewalk. That's the beauty of this not-so-pretty city — that, and the fabulous food and unparalleled mass transit system. There are shrines and stone lanterns and other traces of old Japan scattered among the skyscrapers, swanky shopping malls and hole-in-the-wall noodle shops. The trick is to sample it all, to visit the serene garden and the massive office tower with a sky deck.
ARRIVE:   Tokyo, Japan
RETURN:   New York, USA
DATES:   Availability from February to April 2017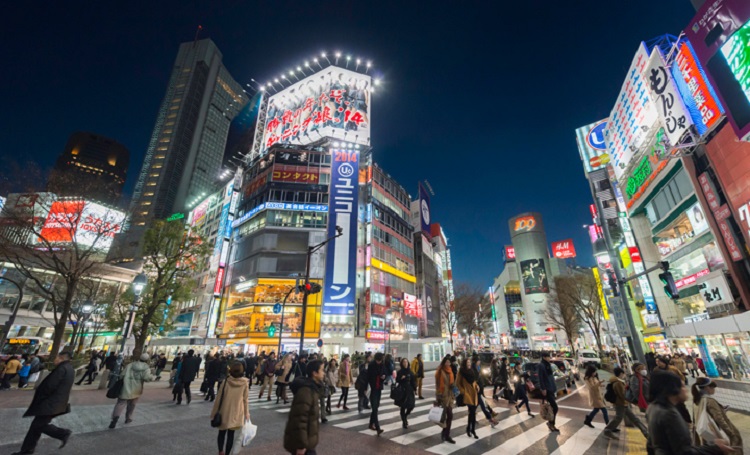 If you liked this post, why not get our newsletter, with all the latest deals, delivered right to your inbox? Our flight deals newsletter will revolutionize your travel and vacations. Snag bargains on extraordinary flights. That August trip to Paris? Under $500 RT. Cross country flights? Under $175 RT. Can't-miss travel experiences, all handpicked by our editors—and all steeply discounted. Get all the deals on flights plus insider travel tips and news, inspiring photography, and the latest on the world's most exceptional destinations, plus special offers.