Check out these really great cheap flights to Singapore from Los Angeles for just $516 RT, good for selected flights from March 2nd to March 17th departures.  The cheap flights are valid for travel in in March 2017. Availability is limited. Must purchase at least 7 days in advance of departure.  One town that deserves to be visited over and over again is definitely Singapore. The city is changing so fast that it looks totally like a different place every four years. In other words, even if you visited  Singapore four or five years ago, there is a good reason for you to come back, and experience it all over again.    Singapore is an amazing city, it has a great location, it has a lot to offer, and to top it all, it is one of the most beautiful places on the planet. Even flying there is a unique experience since Singapore Changi Airport has been recognized as the best one in the world. Truth be told, there are so many reasons to visit this town.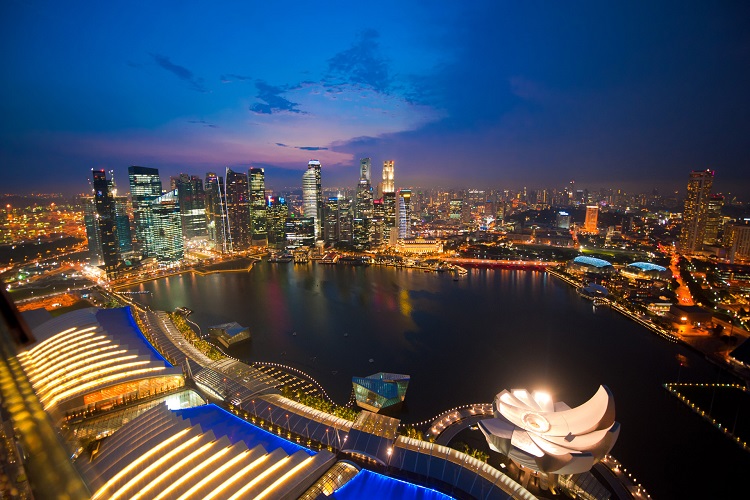 The number one reason to travel to Singapore is the amazing attractions that are on offer. The first place to visit on your list should be Sentosa Island. This island is packed full of attractions for families, singles and couples. The top ones can be found at Resorts World Sentosa where you can visit the outstanding Universal Studios Singapore, S.E.A. Aquarium (the largest aquarium in the world), Adventure Cove Waterpark and Dolphin Island where you can swim with dolphins. If you like a bit more adventure, you can also go indoor sky diving, zip lining or learn how to surf.    On top of this, Singapore is home to one of the world's best zoos, the futuristic Gardens by the Bay or you can wonder around the old Chinatown, Little India or Kampong Glam, the home of Malay culture in Singapore.




Here are the departure dates with the lowest airfares for 7 or 8 day trips (as an example) we have found so far:
Mar 4, 5, 6, 7, 8, 9, 10, 11, 12, 13, 14, 15, 17
BOOK THESE cheap flights HERE to Singapore from Los Angeles for just $516 RT

If you liked this post, why not get our newsletter, with all the latest deals, delivered right to your inbox? Our flight deals newsletter will revolutionize your travel and vacations. Snag bargains on extraordinary flights. That August trip to Paris? Under $500 RT. Cross country flights? Under $175 RT. Can't-miss travel experiences, all handpicked by our editors—and all steeply discounted. Get all the deals on flights plus insider travel tips and news, inspiring photography, and the latest on the world's most exceptional destinations, plus special offers.