Check out these really great cheap flights from Chicago to Copenhagen for only $309 roundtrip — on selected flights from May to June 2017 departures.  The cheap flights are valid on United Airlines and others for travel in May-June 2017. Availability is limited and cheapest flights have at least 7 day itinerary. Must purchase at least 7 days in advance of departure.
Departure dates include:
May 11, 12, 13, 14, 16, 17, 19, 21, 22, 23, 24, 25, 26, 27, 28, 30, 31
June 1, 2, 5, 6, 7, 13
Here are 3 sample airfares: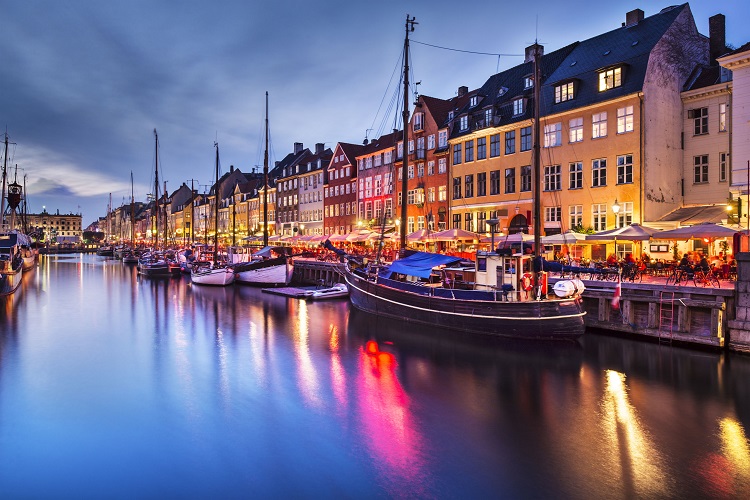 Copenhagen, Denmark's capital, sits on the coastal islands of Zealand and Amager. The premier capital of Northern Europe is Scandinavia's most fantastic city and the center of the most dynamic region in Europe, the Øresund Region. The city is one of Europe's oldest capitals with an exclusive royal touch – the monarchy in Denmark is the oldest in the world. Here you'll find what you need to know about the beautiful city of Copenhagen! Because of the fascinating architecture, many parks, gourmet restaurants and other attractions Copenhagen is a very popular place to be. Copenhagen has been nominated the best city by several organizations for livability, sustainability and other factors. It's linked to Malmo in southern Sweden by the Öresund Bridge. Indre By, the city's historic center, contains Frederiksstaden, an 18th-century rococo district, home to the royal family's Amalienborg Palace. Nearby is Christiansborg Palace and the Renaissance-era Rosenborg Castle, surrounded by gardens and home to the crown jewels.