With most of the Singaporean population already vaccinated, the government is considering reopening borders and mitigating travel restrictions.    Singapore aims to relax more virus curbs, including starting to allow quarantine-free travel in September, marking the first time it's set out a timeline to reopen borders that have been mostly shut for more than a year.     The South-East Asian city-state expects to have fully vaccinated 80% of its population by then, placing the nation in a solid position to move forward with reopening.
Lawrence Wong, the Finance Minister of Singapore, has indicated that fully vaccinated nationals and residents would be allowed to travel without the mandatory 14-day isolation on return. Instead, the procedure would either compel a seven-day home quarantine or a diligent testing policy.
"This will allow vaccinated persons to travel more freely," said Wong on July 26, 2021. "Those who are not vaccinated can still travel but will be subjected to the prevailing [isolation] requirements".   Speaking in parliament on 26 July, finance minister Lawrence Wong says Singapore will also explore "establishing travel corridors with countries or regions that have managed Covid-19 well, and where the infection is similarly under control". He did not specify countries or regions.
The move to ease border restrictions is expected to give Singapore's travel industry a much-needed boost, after borders were shut for more than a year. Tourist arrivals in 2020 plunged an unprecedented 86% year on year to just 2.7 million.
CURRENT SITUATION
Right now, entry into Singapore is only available to permanent residents or citizens of the country. Select tourists are allowed to enter as well, if they are from Taiwan, Vietnam, mainland China, New Zealand, or Brunei. Singapore has allowed people to come in if they are from areas where the virus is basically non-existent.
Those who do travel to the country need to present a negative test for the virus and follow 14-day quarantine requirements. Now, Singapore Finance Minister Lawrence Wong announced details involving the reopening plan for the region. The goal is to allow more international travelers to come in by the fall.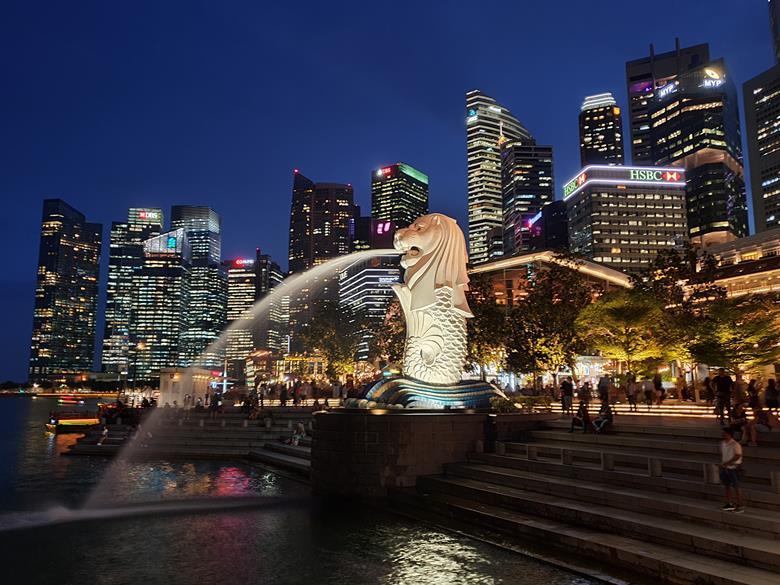 Singapore's twice-delayed air travel bubble with Hong Kong remains in limbo, with both cities agreeing to relook at the arrangement in August. Other countries previously floated for possible quarantine-free travel include Australia, itself battling a resurgence in coronavirus infections.
For Singaporeans and residents who are fully-vaccinated, Wong says it would be possible to travel without having to serve mandatory 14-day quarantine when they return.
In its place would either be home quarantine for seven days, or a "rigorous testing regime", adds Wong, who co-chairs Singapore's pandemic taskforce.
"This will allow vaccinated persons to travel more freely. Those who are not vaccinated can still travel, but will be subject to the prevailing [quarantine] requirements," the minister says.
Singapore expects to have about 80% of its population fully vaccinated by early September, paving the way for an easing of restrictions.
The city-state recently tightened social gathering restrictions, including imposing a ban on dining out, after it reported a spike in local infections, linked to clusters at a fishery port and karaoke bars.