We just found some really good airfares to Miami from Chicago in April on American as low as an incredible $53 RT on United Airlines.
SAMPLE FLIGHTS:
April 7-14 –  Chicago to Miami – Just $102 RT on American
April 15-22 –  Chicago to Miami – Just $53 RT on American
April 21-28 – Chicago to Miami – Just $60 Rt on American
May 12-19 – Chicago to Miami – Just $81 RT on American
DEPARTURE DATES: — Here is a look at April and May departure dates for 7 days to Miami.  Just click a link above and put in your preferred dates.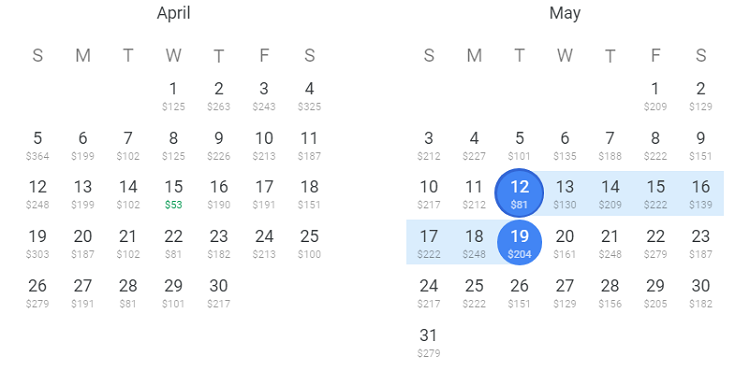 Miami is one of the state's – and the world's – most popular vacation spots. Though destinations often are said to offer something for everyone, the Miami area offers multiple enticements for everyone: The trendy nightlife of South Beach, bejeweled by the eye candy of the Art Deco district. The bustle of Calle Ocho and the highly caffeinated energy of Little Havana. The plush hotels of Miami Beach and the historic hideaways of Coral Gables. Seemingly endless shopping opportunities in modern, sprawling malls and the quiet, personal attention offered by the family-owned shops of Coconut Grove and many other corners of the region. The lures of deep-sea fishing and golf and tennis. Miami's major league football, basketball, hockey and baseball. Boat shows and auto racing. Art festivals and outdoor food and wine extravaganzas. An international airport and the world's busiest cruise port. The Miami area offers all of this – and so much more. As any true Miamian knows, there are countless things to do in the Magic City besides lounging on the sand—though it goes without saying that spending some time on the best Miami beaches is de rigueur. Of course, Miami is famous for its Art Deco architecture, and it's not surprising that the U.S. host city of Art Basel Miami Beach has a vibrant cultural scene. In between sunbathing, swimming and sipping cocktails (or craft beer), check off these essential experiences.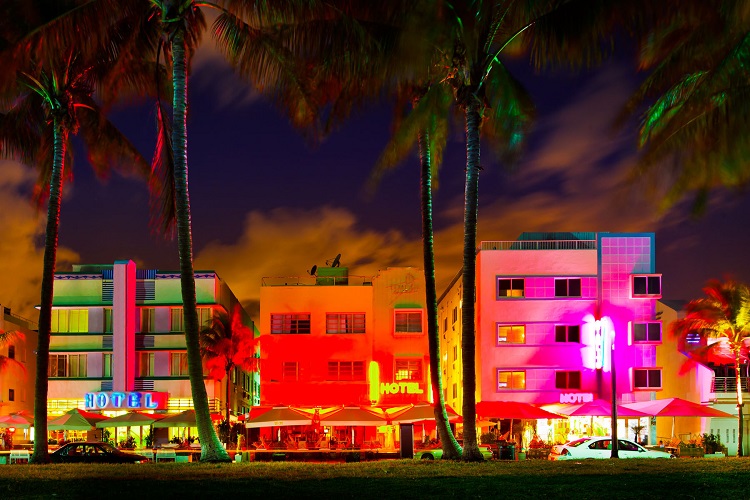 OUR FAVORITE THINGS TO DO IN MIAMI
Hang out in South Beach
There's a reason South Beach is always mobbed with tourists. It's actually pretty great, even if it does reinforce Miami stereotypes with young, swimsuit-clad crowds hanging poolside, models sauntering along golden sands and rollerbladers gliding down Ocean Drive. Start your morning with fresh croissants at Café Nikki, or, if it's a weekend, the killer champagne brunch at parent beach club Nikki Beach. Head north on Ocean Drive and stroll past the hyper-tanned reality TV stars and scenesters in the sidewalk cafés, designer boutiques, lounge bars and dusk-till-dawn clubs. Get a dose of culture (apropos of the neighborhood) at the World Erotic Art Museum before dining at Joe's Stone Crab or Prime 112. If you can snag a table that is—they're known for being two of the toughest reservations in town.
Delight in Art Deco on Ocean Drive
Miami Beach is young by most city standards but its Art Deco District—containing more than 800 buildings dating from the 1920s to the '40s—has made it onto the National Register of Historic Places. To gawk at the highest concentration of these streamlined, strikingly geometric structures in the U.S., take a walk along Ocean Drive north of 5th Street, and stop by the Art Deco District Welcome Center for self-guided audio tours. Fascinating fact: The seemingly iconic candy colors of some of Miami's Deco buildings aren't original but were introduced in the 1980s as a preservationist's attention-grabbing tactic—the buildings were originally painted white with subtle pastel trim.

Browse in the Design District
The former Decorators' Row has expanded into a hub for vanguard architecture, fashion and art. Among the numerous high-end interior showrooms is Holly Hunt, offering furnishings by the likes of Rose Tarlow, Christian Liaigre and Wendell Castle. In addition to the Institute of Contemporary Art, a growing number of galleries include not-for-profit artist space Locust Projects, popular for its artsy fundraisers and site-specific installations, and Palm Court's Opera Gallery (140 NE 39th St, Ste 239, 305-868-3337) showcasing works by Keith Haring, Pablo Picasso and Andy Warhol, among other modern masters. Multilevel, open-air shopping complex Palm Court is also the place to shop for luxury fashion labels including Emilio Pucci and Giorgio Armani.
Experience Cuba in Little Havana
Obama may have relaxed restrictions regarding travel to Cuba, but it's still a lot easier to get a heady flavor of the Vedado and Miramar neighborhoods in Miami's Little Havana. After Fidel Castro came to power in 1959, hundreds of thousands of Cubans fled to Miami and, while many moved to other areas of the city, their legacy survives on Calle Ocho (SW 8th St). Mediterranean-style houses with rocking chairs on the porch, fragrant tobacco scents wafting from cigar stores, the click of dominos in Máximo Gómez Park—better known as Domino Park—and the hum of Latin music from record shops all contribute to the neighborhood's authentic Cuban vibe. Stop by Azucar Ice Cream Company to get a taste of (reimagined) Cuban flavors, such as the Abuela Maria—vanilla blended with crumbled Maria cookies, chunks of guava and dollops of cream cheese.