There have been a bunch of great airfare sales to Dublin, Ireland but now they are back and you can get to Ireland (or use it as a cheap flight jumping off point for Europe).  Be sure and check out these really great cheap flights to Dublin from Denver for just $467 RT, in November, with daily departures.   We suggest flying British air and getting a long 10 hour layover in London on the way out and a 17 hour layover in London on the way back, thereby getting two cities on one trip!
Ireland is beloved worldwide as an enchanting land where legend and reality mingle. With the richest store of mythological traditions in northern Europe, Ireland adds further interest to the landscape through the sacred associations of so many of its physical features – few counties do not shelter a pile of stones called "Diarmuid and Gráinne's Bed", where the star-crossed lovers are said to have slept together on their flight from the great warrior Fionn Mac Cumhaill. Haunted, gothic, stately, or imposing, Irish castles radiate the romantic feel of this beautiful country. Cahir, Kilkenny and Dunguaire Castles all evoke magical visions of fair maidens, brave kings and frightful dungeons. Blarney Castle in County Cork (shown here) is one of the most visited castles in Ireland. Famous for the Blarney Stone-legend states that if you kiss the Blarney Stone, you'll receive the gift of eternal eloquence-visitors literally bend over backwards to plant a smooch on this fabled rock set into the castle's wall. Amorous acrobatics aside, this 15th century castle offers battlement views, vibrant gardens and mysterious underground caves.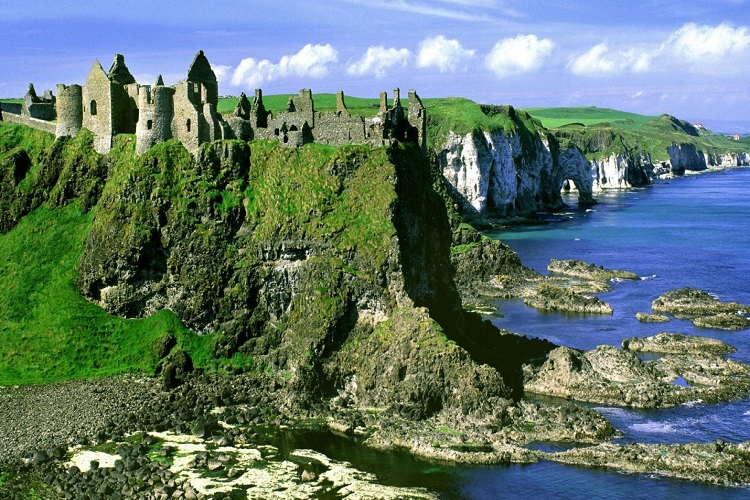 But there's much more than the resonance of place names to this treasure chest of myths, which still has a life of its own in the tradition of storytelling. The great body of Irish literature, though much of it concerns the dysfunction of real life, is often spiked with wild, fantastical imaginings, from Swift, Sterne and Wilde through to Joyce, Flann O'Brien and Seamus Heaney. And unlikely stories and surreal comedy are integral elements of the craic, the talking therapy of Ireland's pubs. Meanwhile, in the rich culture of traditional music, the two forms that are most likely to enrapture an audience – whether singing along or in silent appreciation – are ballads and sean-nós ("old-style" Irish-language singing), which recount tales of love, history and humour.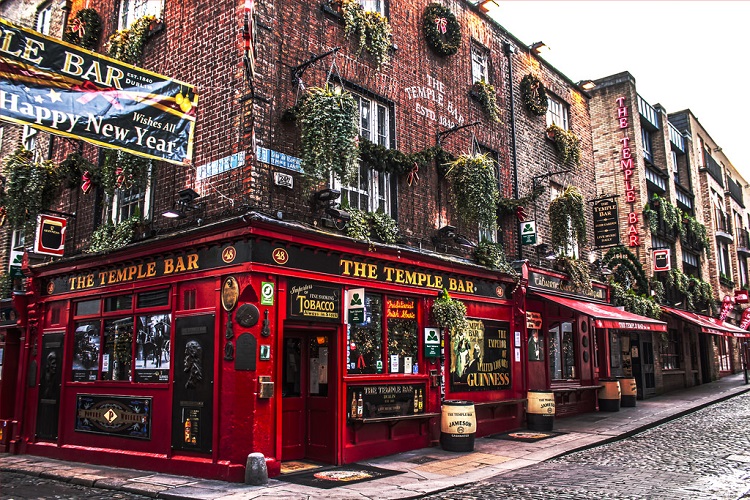 The Temple Bar area is set on the south bank of the River Liffey in Dublin, Ireland. It's a popular place with plenty of bars and a lively nightlife.  Many people flock to the Temple Bar area for the nightlife, which means an evening of eating, drinking, and enjoying music. Temple Bar is an area where the bars and restaurants are side by side, and each bar fights for your business. Most bars will have a musician playing, though the musician may move on to another bar as they do their rounds.   As the evening wears, on the price of beer will increase, as the Temple Bar area has a special license for the pubs to stay open late, and they charge more to help pay for the license. You may want to invest in the Dublin Pass, a five-day pass that gets you discounts at some of the bars in the area.    Sometimes things can get a bit rowdy late at night, so be on your guard for possible trouble. Still, the Irish bars are really colorful and spare no expense in attracting tourists. Most bars also serve food for the hungry visitor.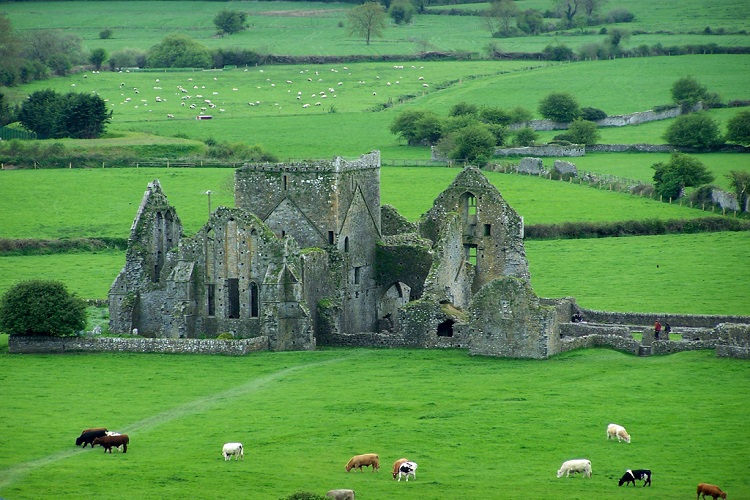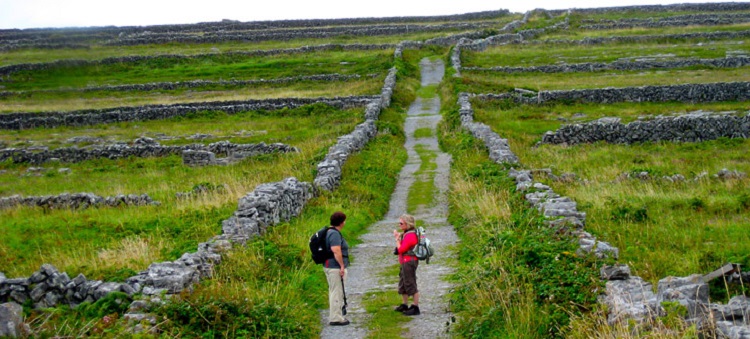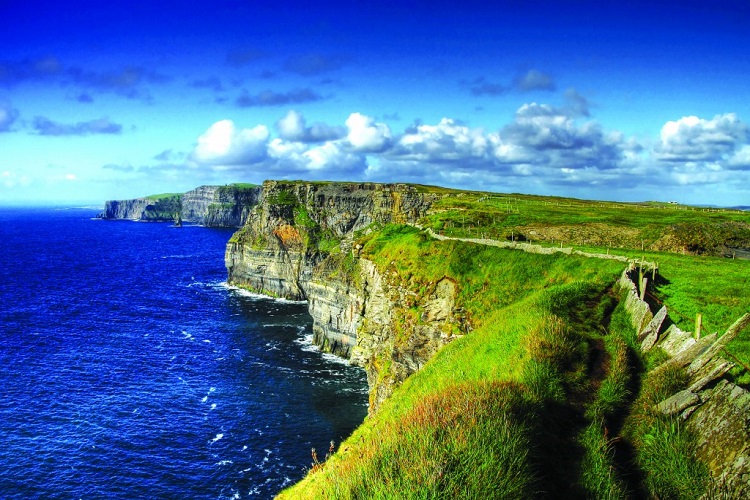 Another reason to come to Ireland is to exercise your inner thrill-seeker! Experience the rugged countryside and gorgeous vistas through adventurous, heart-pounding pursuits. Get up close and personal with nature through surfing, sea kayaking, paragliding, rock climbing, caving, mountain biking and walking. Hiking along Ireland's evergreen hills and atop its windswept cliffs comes very highly recommended-National Geographic voted Ireland's walks as the best in the world.