Right now, you can score a great flight deal on flights from Chicago to Tanzania for just $629 RT.  Availability from January to June 2 2018 (flights in Apr-Jun usually available with outbound flights on Sun, Weds & Thurs)  Not only does Tanzania boast three of Africa's Seven Natural Wonders, but it is also blessed with the highest mountain in Africa, and has the largest and deepest lakes in Africa too.
Here are some sample flight prices:
Other dates:
Turkish Airlines: $629
24th Jan – 7th Feb
29th Jan – 12th Feb
30th Jan – 13th Feb
5th-19th Feb
6th-16th-Feb
6th-20th Feb
7th-21st Feb
13th-27th Feb
20th Feb – 6th Mar
21st Feb – 7th Mar
26th Feb – 12th Mar
27th Feb – 13th Mar
Qatar Airways: $659
14th-28th Feb
6th-20th Mar
7th-21st Mar
12th-26th Mar
13th-27th Mar
19th Mar – 2nd Apr
20th Mar – 3rd Apr
21st Mar – 4th Apr
26th Mar – 9th Apr
27th Mar – 10th Apr
28th Mar – 11th Apr
It's hard to narrow down why everyone should visit Tanzania when there is so much to see and do, but here are what Boutique Safari feels to be the top 5 reasons for a visit:
1.    Wildlife and birdlife
Tanzania has the largest concentration and diversity of animals in Africa, and there are over 1,100 bird species to spot in the country. It also proudly showcases some of the world's most treasured national parks and game reserves, including the Selous Game Reserve, which is the world's largest game reserve. This is home to more than 120,000 elephants, 160,000 buffaloes and about 2,000 rhinos. Furthermore, the Selous boasts Africa's greatest concentration of hippos, crocodiles and wild dogs.
The Ngorongoro Crater is another of the most pristine wildernesses on earth, and is a UNESCO World Heritage Site thanks to being the world's largest intact crater. On the crater floor, grassland blends into swamps, lakes, rivers, woodland and mountains – all a haven for wildlife, including the largest predator population in Africa. The Big Five even call this volcanic crater home, and it is one of the last wild refuges for the black rhino.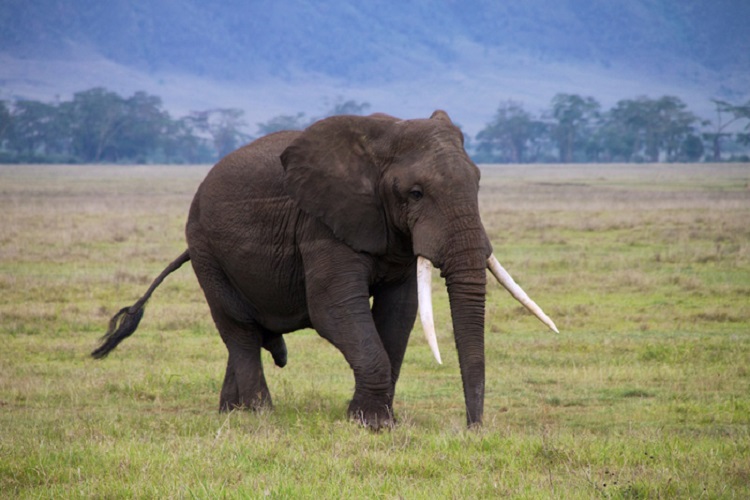 2.    The Maasai people
The ancient nomadic stewards of much of the Rift Valley region are the iconic Maasai. They are among the most well known local tribes due to living in traditional Maasai villages near the Serengeti National Park and Ngorongoro Conservation Area. They are most recognised by their distinctive customs and dress; their stunning bright robes, beaded jewellery and remarkable height have fascinated visitors for decades.
Many Maasai continue to live as they have for centuries, in interconnected communities without any electricity, cell phones, internet or running water. Traditional Maasai life centres around their cattle, which is their primary source of food. The measure of a man's wealth can be measured in terms of cattle and children.
There is only one Maasai-owned safari company in East Africa – Boutique Safari. Our company founders are local members of the Maasai tribe, and we encourage visitors to experience our traditions. Being Maasai, we are able to offer extraordinary cultural exchanges and adventures with the tribal communities in the unspoiled beauty of Maasailand.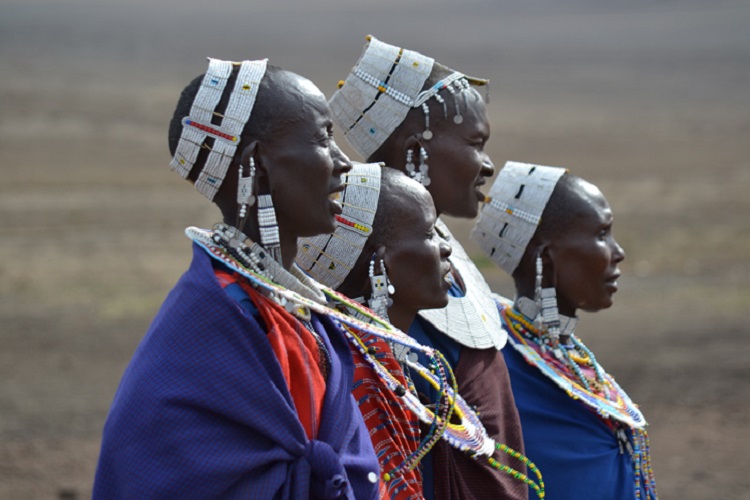 3.    The wildebeest migration
The Serengeti National Park is Tanzania's oldest and most popular park, and the Serengeti migration has also recently been proclaimed as one of the Seven Natural Wonders of Africa. This annual event is when visitors can bear witness to some six million hooves pounding across the open plains, as more than 200,000 zebra and 300,000 Thomson's gazelle join the wildebeests' trek for fresh grazing. Yet even when the migration is quiet, the Serengeti offers some of the most scintillating game viewing in Africa.
Much of the annual migration cycle takes place in Tanzania, from the frenzied crossing of the Mara River in the north of the Serengeti in August and September, to a two-month bout of birthing in February and March on the Ndutu Plains, before the 1,000km pilgrimage begins again.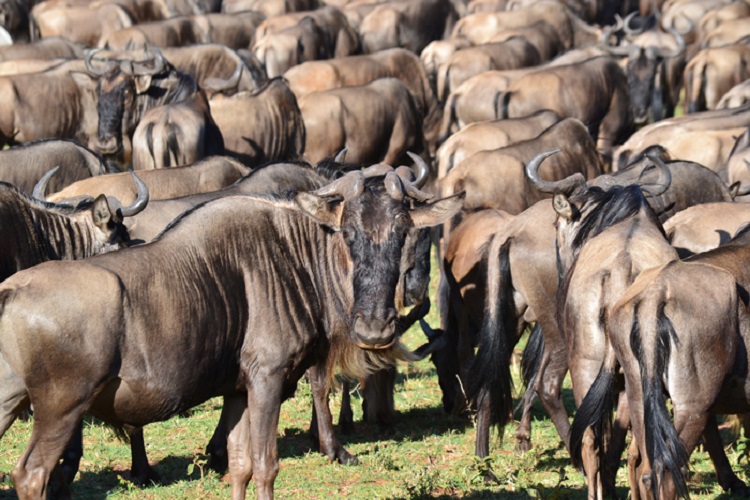 4.    Mount Kilimanjaro
Mount Kilimanjaro with its three volcanic cones – Kibo, Mawenzi and Shira – is a dormant volcano in Tanzania. It rises approximately 4,877 metres (16,001 ft) from its base, to 5,895 metres (19,341 ft) above sea level. The mountain is part of the Kilimanjaro National Park and is a major climbing destination.
5.    Zanzibar
Zanzibar is an archipelago of historic Indian Ocean islands, awash with atmosphere, intrigue, and idyllic beach experiences. Zanzibar has a wide range of accommodation choices and plenty to see, do and discover. It is the perfect place to relax after an exhilarating safari or climbing Kilimanjaro. It is also a glorious paradise for honeymooners or a romantic holiday getaway. As the site of Sultans' palaces and renowned for its spice plantations, the little island republic of Zanzibar is a must-see for any visitor to Tanzania.
Visitors to Zanzibar tend to arrive and leave via Stone Town, the island capital and an historic hub for commerce and culture. This ancient centre was the seat of the Sultans, whose crumbling palaces, bath houses and mosques are a legacy of this opulent and vibrant time at the heart of the gold trade. Stone Town remains a wonderful place to spend a night or two, getting lost among the ancient buildings and labyrinthine streets, eating fresh fish on the sea front, and breathing in the sights, sounds and smells of a truly Swahili centre.
Famous for its glorious white sand beaches and remarkable coral reefs, Zanzibar is a beach and sun lover's paradise where you can while away your days by watching the white dhow sails cruising across the blue waters of the Indian Ocean.
Availability from January to April 2018
Example dates:
Turkish Airlines: $631
24th Jan – 7th Feb
29th Jan – 12th Feb
30th Jan – 13th Feb
5th-19th Feb
6th-20th Feb
7th-21st Feb
13th-27th Feb
20th Feb – 6th Mar
21st Feb – 7th Mar
26th Feb – 12th Mar
27th Feb – 13th Mar
Qatar Airways: $659
14th-28th Feb
6th-20th Mar
7th-21st Mar
12th-26th Mar
13th-27th Mar
19th Mar – 2nd Apr
20th Mar – 3rd Apr
21st Mar – 4th Apr
26th Mar – 9th Apr
27th Mar – 10th Apr
28th Mar – 11th Apr