Check out these great airfares from Chicago to Salzburg Austria for as low as $397 RT in September and October.  Salzburg, birthplace of Mozart, is a city in central Austria, near the German (Bavarian) border with a population of some 150,000 in 2013. If you have seen the movie The Sound of Music, you may think you know all there is to see in Salzburg. Admittedly, it is difficult not to spontaneously burst into song when you're walking along the Salzach River, or climbing up to the Hohensalzburg fortress which looms over the city. But there is a lot more to this compact, courtly city than Julie Andrews.

Salzburg was easily our favourite city in Austria, and from the moment we arrived we fell deeply in love with it. Filled with effortless old world charm and subtle classical qualities, this city is also home to one of the world's most beloved movies, "The Sound of Music."   The first night was such a memorable moment for our family, getting cozy in our hotel room after a delicious dish of schnitzel and strudel watching The Sound of Music.    Being right there made the story come alive with so much more dimension. we will never forget that night.
Austria's small size belies the enormous influence it has had on world history. Once part of the massive Austro-Hungary empire, Austria has given the world some of its best and worst moments. It gave birth to such musical greats as Haydn, Mozart, Schubert, Liszt and Strauss, and it was in Vienna that Sigmund Freud changed the way people think about mental health. But it was also in Austria that the seeds of both World Wars were planted — the assassination of Austro-Hungary's archduke Franz Ferdinand sparked World War I, and Adolf Hitler was Austrian-born.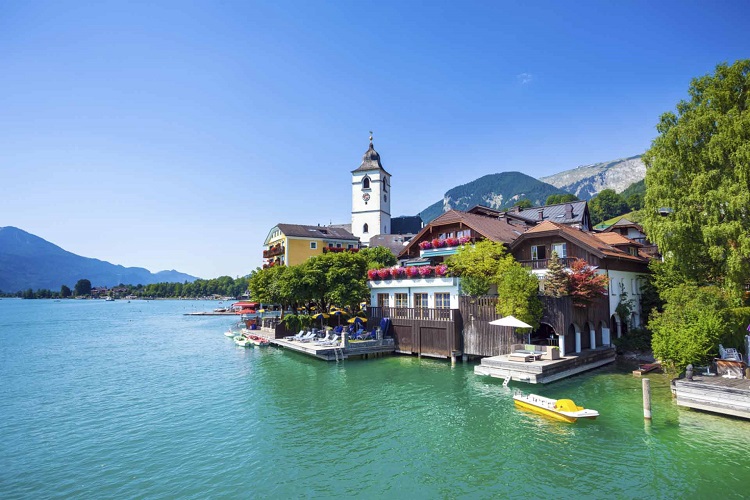 Today, Austria has left its tumultuous past behind, though visitors will find remnants of both its grand and dark history in the imperial city of Vienna, in the smattering of castles that dot the smaller cities and in the stark Holocaust memorials at Mauthausen. But Austria has more to offer than just Austro-Hungary and Third Reich-era leftovers. Go further into the country's past at the salt mines in and around Salzburg, or fast forward into the years to come at the Museum of the Future. Or just let loose by snowbiking in the Alps or sampling some 100 flavors of chocolate at the Zotter Chocolate Factory.
Chicago – Salzburg: $396
25th Sep – 3rd Oct
4th-12th Oct
7th-15th Oct
8th-16th Oct
10th-18th Oct
11th-19th Oct
14th-22nd Oct
15th-23rd Oct
16th-23rd Oct
18th-26th Oct
21st-29th Oct
22nd-30th Oct