Check out these great cheap flights from Chicago to Orlando in July through January for as low as $106 RT.  Availability from July 2017 to February 2018 (excluding Christmas/New Year).   The city of Orlando is located in one of the world's most visited tourist regions, which draws tens of million visitors every year. Among its principal tourist attractions are Walt Disney World, SeaWorld Orlando, and Universal Orlando. Within easy reach, too, is the Kennedy Space Center on Cape Canaveral. The establishment of these mega-amusement parks has encouraged other investors, and there are tens of thousands hotel and motel beds in the Orlando area, thousands of restaurants, countless golf courses, and numerous other attractions great and small.Orlando has a subtropical climate with hot and rainy weather from May to October and cooler temperatures from November to April that brings less frequent rainfall. The city is also at risk for hurricanes due to its location.Orlando inspires incredible stories like nowhere else. Stories of imagination. Curiosity. And epic adventure.   Orlando is a destination where children and grownups alike can enjoy once-in-a-lifetime experiences exploring our legendary theme parks, aquatic attractions and luxurious escapes. So be open to the surprises Orlando offers. Your Never Ending Story begins in Orlando.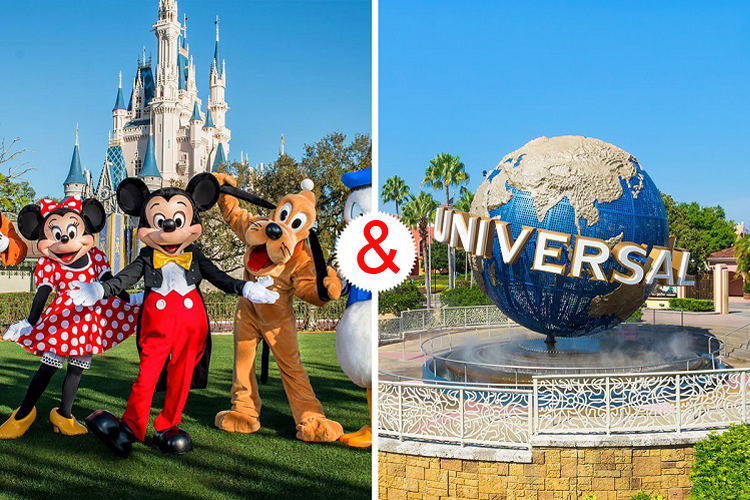 Some Sample Flights:
Chicago – Orlando
18th-25th July 2017 –  Chicago to Orlando — Just $109 RT
19th-27th July 2017 –  Chicago to Orlando — Just $120 RT
15th-22nd August 2017
16th-23rdAugust 2017
30th Aug -6th Sept 2017
12th-19th Sept 2017
Dec 5-12
Dec 6-13
Dec 7-14
Jan 10-17
Jan 16-23
Jan 17-24
10th-14th Dec
9th-17th Jan
10th-17th Jan
10th-18th Jan
14th-18th Jan
15th-23rd Jan
16th-23rd Jan
16th-24th Jan
17th-23rd Jan
17th-24th Jan
17th-25th Jan
21st-25th Jan
21st-26th Jan
22nd-26th Jan
23rd-30th Jan
23rd-31st Jan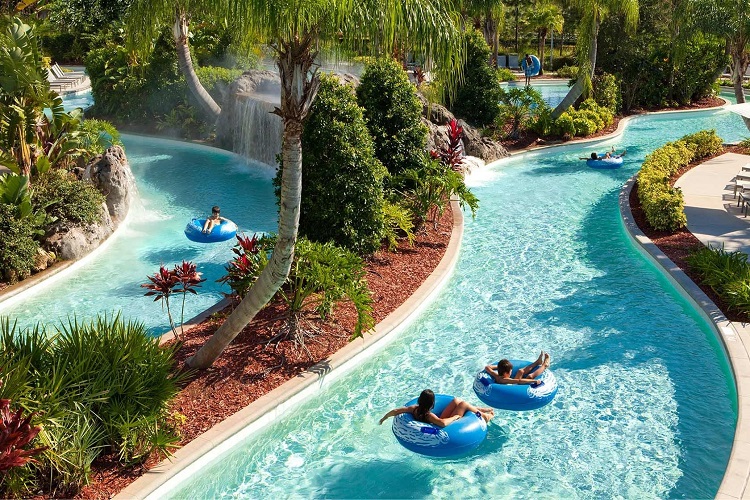 THE NUMBER ONE ATTRACTION
Walt Disney World is Florida's most popular family attraction and has been for many years. Magic Kingdom, Animal Kingdom, Epcot Theme Park, and MGM Studios are just some of the highlights that have long entertained children and parents. There is enough to see and do to keep families occupied for days on end. Additions such as Downtown Disney now cater to a more adult crowd, with shopping, restaurants, theaters, and music venues.
THE NUMBER TWO ATTRACTION
Movies and television come to life at this action-packed theme park. Universal Studios features seven distinct areas including New York, San Francisco and Hollywood, and each one feels like a film set with rich detailing, unique shops and themed music. Headlining attractions are Despicable Me: Minion Mayhem, Hollywood Rip Ride Rockit and Revenge of the Mummy. For smaller kids, Woody Woodpecker's Kid Zone is also a big hit. Diagon Alley, the park's new, elaborately themed addition to the Wizarding World of Harry Potter, is the most popular area, of course.