We have found some great flights for you this summer from Chicago to Oslo Norway in Sep-Oct 2017. These cheap flights from Chicago to Oslo, Norway are only $506 RT.    Valid for travel on the outbound from late September – early October. A 7 day minimum stay is required. Must purchase at least 7 days in advance of departure
Departure dates for 7-might itineraries include:
Sep 29, 30
Oct 1, 2, 5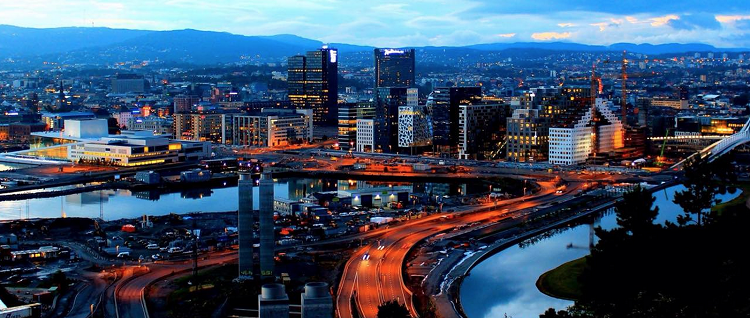 For many years, the battle to be named Scandinavia's most appealing city was a two-horse race. On the one hand, there was Stockholm: that spectacular archipelago, those atmospheric cobblestone streets, that never-ending stream of fresh-faced, super-stylish locals. On the other hand, there was Copenhagen: slightly more raffish and definitely more cheeky, scoring big for its bike culture and its cutting-edge food.
Now, however, there's a new contender. For a long time shy little Oslo, the perennial ugly sister, was written off by many, including locals, as a city without attractions. Recently, however, the Norwegian capital has pulled off something of a Cinderella act. Thanks to a wave of cutting-edge architecture, a funky vintage scene and an odd but appealing sculpture park fetish, this small city is blossoming into a tourist destination. Here are 11 reasons to pay it a visit.
1.  MODERN ART
The Astrup Fearnley Museum, the centrepiece of Oslo's new waterfront development, Tjuvholmen, has garnered a lot of attention for its angular Renzo Piano design. However, the architecture should not be allowed to overshadow the gallery's collection, which is filled with pieces by heavyhitters such as Jeff Koons, Louise Bourgeois and Damien Hirst. For a low-key venue focusing on ideas rather than big names, visit the Kunstnernes Hus, or Artists' House, an artist-run gallery that has been showcasing local and international contemporary art since 1930. Drop in on a Monday night to check out their One Night Only Gallery, with a different installation every week.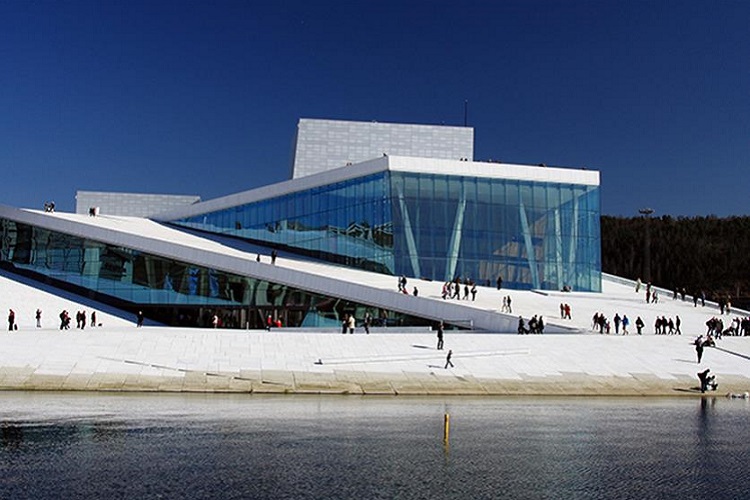 2.  ART PARKS
Some people think sculpture belongs in a museum. Norwegians, with their love of all things outdoors, prefer to put it in a park. Oslo is home to an unusual number of sculpture parks. The most idiosyncratic is Vigelandsparken inside Frogner Park, where 212 granite and bronze statues by Gustav Vigeland are displayed. Vigeland's focus is the human form: he sculpted parents and children, lovers and friends, all lovingly depicted without clothes. Another appealing place to enjoy outdoor art is the new Ekeberg Park, where 31 works by some of the world's most famous artists are displayed over 25 leafy hectares. Rodin, Dali, James Turrell and Louise Bourgeois are just some of the artists represented. Pick up a map at the park's information centre.
3.  BARBARIAN BEAUTY
The leafy Bygdoy peninsula is home to several museums, but the simplest is also the most eye-opening. There are no prizes for guessing what you will find inside the Viking Ship Museum; however, what the displays reveal about the Vikings is startling. Ship burials were common among the rich and powerful; the three ships exhibited here are all more than 1000 years old. Each one is a work of art, with elegant lines, sinuous prows and delicate carving that give a different perspective on the Vikings, usually portrayed as a race of barbarian pillagers. Interestingly, at least one of the ships belonged to a woman. Among the items buried with her was an outfit made with silk from China, highlighting how the Vikings were linked in to global trading networks.
4.  THE GRUNERLOKKA GROOVE
Nothing ups a city's cool quotient as much as a neighbourhood like Grunerlokka: a once-gritty working-class area reinvented as a hipster hang. Centred around two squares, Grunerlokka is home to a large number of vintage shops, funky cafes and restaurants. Retro fans will love the old-school barber shop and the Sunday flea market. Tim Wendelboe's cafe and roastery is one of the area's most aromatic landmarks; if you are looking for a slightly stronger pick-me-up, try Schouskjelleren Bryghus, one of the area's micro-breweries.
5.  GRAND CAFES
There are few better ways to while away a snowy winter afternoon than with coffee and cake, so it's no surprise that Oslo has a thriving cafe culture. Pascal has the best pastries in town, including crispy chocolate pancake snacks. (There are several outlets; the converted pharmacy at Tollbugata 11 is the prettiest.) For old-school grandeur, try the lovely Theatercafeen or the imposing Cafe Grosch. For more historic dining, enjoy a bite to eat at the Grand Cafe, where playwright Henrik Ibsen would drop in twice a day, regular as clockwork. He even had his own personal armchair.
6.  CUTTING-EDGE ARCHITECTURE
The idea of a striking white opera house on the waterfront is nothing new for Sydneysiders, but in 2008 the unveiling of Oslo's marble and glass opera house, designed by local firm Snohetta, heralded an architectural boom for the city. Alongside distinctive buildings such as the so-called Barcodes, large-scale redevelopment projects have turned areas such as the island of Tjuvholmen, formerly a bleak industrial area, into happening new districts.
7.  INCREDIBLE CHEFS AND FOOD
While chefs in Copenhagen and Stockholm were busy reinventing Scandinavian cuisine, Norway was lagging behind. However, the opening of the Mathallen food hall a few years ago was something of a a game changer. Some 33 shops and restaurants showcase fresh produce from around the country, including Lofoten lamb and sea urchins. Mathallen joins a handful of long-time stalwarts such as Fenaknoken, an old-school emporium specialising in traditional Norwegian treats such as fenalar (cured leg of lamb) and pinnekjott (dried sheep ribs). Also worth a visit: Fiskeriet, which showcases the fresh seafood that is Norway's greatest bounty.
8.  THE GREAT OUTDOORS
Norwegians have an almost unhealthy addiction to fresh air, and with half of Oslo's area dedicated to green space there are plenty of places where you can breathe deep. Whether it's boating on the Oslo fjord or hiking in the rolling hills that flank the town, there are lots of active options to choose from. Sign up for a kiteboarding lessons or, in winter, try your hand at cross-country skiing: there is a plethora of well-marked trails around town.
9.  FINE DESIGN
Like their Scandinavian neighbours, Norwegians take design seriously, and Oslo's design shops are a great place to pick up a memento of your trip. Budget travellers might pick up a quirky card from Darling Clementine; big spenders may splurge on an elegant cutlery set from Skaugum of Norway. Norway Designs, Designer Kollektivet, Pur Norsk and Rost are all worth a browse. Looking for some gifts to take home? Try Ting (the name means Things) and its kid-focused sister store, Sma Ting (small things). Into craft? Check out Format Galleri and Soft Galleri, which focuses on the work of textile artists.
10.  CHECK OUT THE HOTEL ROOFTOPS
With sunlight at a premium for half the year, Scandinavians make the most of those long summer nights when they finally arrive: hence the burgeoning popularity of roof bars. If you like a bit of a buzz, the Q Lounge atop Hotel Grims Grenka has live DJs on Fridays and Saturdays, as well as a view stretching from Akershus Castle to the fjord. Another good option in the heart of the city is Etoile atop the Grand Hotel, with a lovely view of the Karl Johans gate.
11.  TAKE A WALK
Oslo's compact size makes it perfect for strolling: just pick a direction and go for a wander. To the west, you will find large houses with leafy gardens; to the east, students and young families have created a funkier vibe. Or do as the locals do and stroll the green trails along the Aker River, lined with old mills and cafes.