Ready to head to the Paris in the spring for some fun?  We have been searching for the cheap airfares to get you from New York to Paris, and now we have found cheap flights from New York to Paris.  Right now, you can get April and May flights from New York to Paris for as low as just $440 RT.    Even if you're not mesmerized by Paris's iconic Eiffel Tower or other architectural and monuments, you'll be blown away by its flourishing arts, food, fashion and nightlife scenes.  The fashion capital of the world, the city has a long history of art and a rich culture. From museums to restaurants, cafés, and parks, the city offers endless activities to experience French culture. You may have heard rumors and clichés, so here are our list of things about visiting Paris no one tells you until it's too late.
SAMPLE FLIGHTS: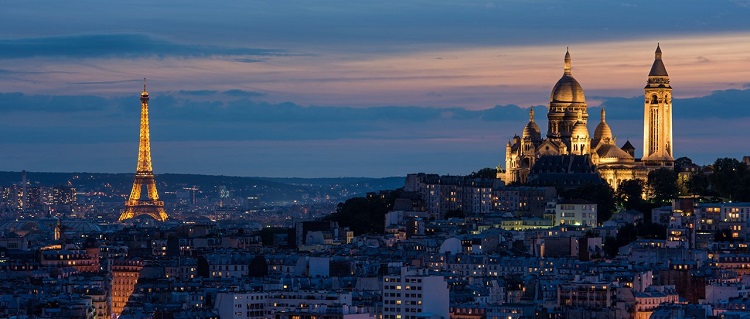 Here are the favorite of our Paris  things to do…
Must-see sights
Gazing down on the city from the top of the Eiffel Tower is the ideal Paris baptism. Flop afterwards on the green lawns of the Parc du Champ de Mars, or cross the Seine to snap the perfect Eiffel Tower selfie from the Jardins du Trocadéro.     Notre Dame, splendidly standing aplomb the larger of the two Seine islands, is the city's geographical and spiritual heart. A clamber up the cathedral's North Tower to the gargoyle-laced rooftop is a Parisian rite of passage.      Admire Rodin's masterpiece sculptures and stroll through the gardens at Musée Rodin.    Mona Lisa and Venus de Milo in the big-hitting Louvre are priceless Paris must-sees. Conveniently, quintessential Parisian gardens Jardin des Tuileries and Jardin du Palais Royal, with its elegant boutique-clad arcades, are next door. The eye-catching Centre Pompidou is an easy walk from here – don't miss the spectacular panorama radiating from the roof – and buskers and celebrated café terraces in front provide light relief.
No art lover can do justice to every art museum in Paris in a single visit. Depending on your taste, the best of the rest to see on your first visit are the Musée d'Orsay (Impressionist and post-Impressionist masterpieces in a former train station), Musée Rodin and its manicured gardens (The Kiss, The Thinker and other Rodin sculptures in the artist's old studio), the Musée du Quai Branly (traditional African, Oceanic, Asian and American craftsmanship) and the Musée Picasso (comprehensive Picasso collection in a 17th-century hôtel particulier in the fashionable Le Marais district).Check out traditional craftsmanship and pay tribute to the diversity of human culture at the fantastic Musée du Quai Branly. 
For contemporary architecture aficionados, Frank Gehry's Fondation Louis Vuitton – an easy shuttle-bus ride from place Charles de Gaulle – is essential. Combine it with some of the best vistas in Paris from the top of the iconic Arc de Triomphe.   No Paris initiation is complete without a funicular ride up to the fabled artists' quartier of Montmartre with its signature Basilique du Sacré-Coeur. City panoramas from the top of the basilica's front steps and inside the pearly-white dome are postcard-perfect, while a meander in the hilltop neighbourhood will give you a taste of village life.     You'll need the best part of a day, but an encounter with France's most famous chateau in posh Versailles is well worth the trip.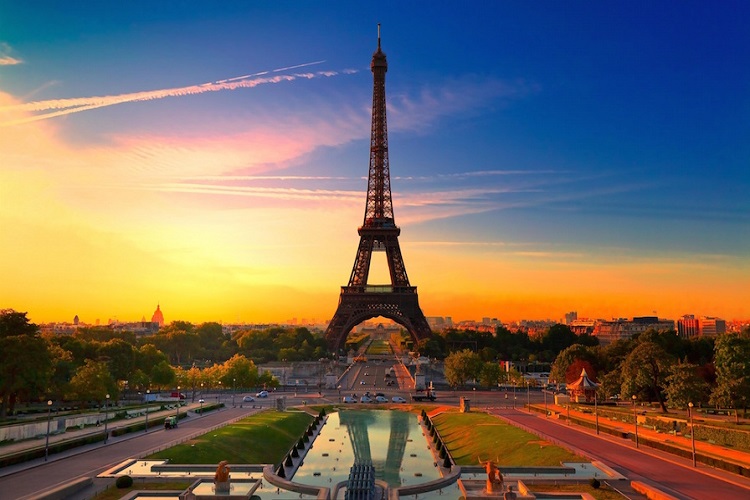 Where to eat
Paris is showcase par excellence of French cuisine. While you'll find more than enough gastronomic dining courtesy of  legendary chefs likeDavid Toutain or Guy Martin at 18th-century Le Grand Véfour, eating à la Parisian means mixing formal dines with casual eating in traditional spots. Try bistros Au Pied de Fouet in St-Germain or Bistrot Paul Bert in the 11e and cool neobistros like Racines 2 by the Louvre, Le Miroir in Montmartre, Le Pantruche in Pigalle and James Henry's wildly popularBones. Beautiful art nouveau brasseries such as Bouillon Racine are timeless. Or try walk-in wine bar dining at Frenchie or Verjus, both lovely to dip into after the Louvre.    Legendary Berthillon ice cream makes for the perfect pit stop when out and about in Paris.
For a quick lunch between sights, consider a baguette sandwich fromHuré (handy for Notre Dame) or CheZaline in a former horse-meat butcher shop. Classic Parisian tartines (open sandwiches) are served onPoilâne bread at Au Sauvignon, Cuisine de Bar and Le Select. Dozens of cafes also do light food: Café Saint-Régis (near Notre Dame), Le Progrès(essential stop in Montmartre), Le Verre à Pied (always busy with stall-holders from the rue Mouffetard food market) and Le Clown Bar in Le Marais. Or sit down to a market lunch at the Marché aux Enfants Rouges, a local staple since 1615.
You can't leave Paris without snacking on its edible icons: macaronsfrom Pierre Hermé or Ladurée, éclairs from L'Éclair de Génie, hot chocolate at Angelina, Berthillon ice cream, and a crepe from one of the city's many street stands.
Key foodie districts to simply wander and uncover more tasty dining addresses include Le Marais (3e, 4e), the 10e, and the 11e stretching north from Bastille.
Satisfy your sweet tooth with these tempting Parisian treats from the king of macarons, Pierre Hermé. 
Where to stay
Pinning down the perfect place to stay depends on budget and location – arrondissements (districts) have their own personality with ample choice when it comes to recommended hotels.     Key districts with easy access to major sights, excellent transport links, and plenty of shops and drinking/dining options on the doorstep are the Right Bank areas around Louvre and Les Halles (1er, 2e) and Le Marais(3e, 4e), and St-Germain des Prés (6e) and the studenty Latin Quarter(5e) on the Left Bank. For village charm consider Montmartre (18e). For hipster trend, throw yourself in the Renaissance of the alternative Canal St-Martin area (10e).     For a taste of Parisian local life, book your stay in the village atmosphere of hilltop Montmartre.    Hotel rooms tend to be small. Cheaper hotels might not have lifts or air-conditioning, and breakfast is almost never included in the nightly rate – nipping out to a nearby cafe for a coffee and croissant is often the more appealing option.
Families might appreciate the extra space an apartment brings, not to mention the joy of shopping at the food market, picking up cheese at the local fromagerie and so on. Paris Attitude (parisattitude.com) and Haven in Paris (haveninparis.com) both have a wide choice of apartments to rent, some on a nightly basis, some only weekly.
Getting around
Frequent trains and buses link Charles de Gaulle and Orly airports (aeroportsdeparis.fr) with the city centre.    Strolling  around Paris is a pleasure and an easy way of getting between many of the must-see sights – pack your comfiest shoes. Or combine walking with Batobus – a hop-on, hop-off river boat service stopping at eight key destinations along the Seine.    You can also grab a bicycle from one of the numerous Vélib' bike stations around the city and drop it off at another. You need a credit card with a microchip to pay. Bring your own helmet.    The metro run by RATP (ratp.fr) is fast, efficient and safe. Grab a metro map at any station (keep it in your pocket) and buy a carnet of 10 T+ tickets for €13.70 – each good for a single journey and generally the cheapest way of using the metro. Parents with prams/strollers and those with limited mobility might find buses easier to use.      Work off all that holiday food and drink by cycling around the city on a Vélib' bike.