We have been searching for the cheap summer airfares to get you to Europe.  Now we have found cheap flights from Chicago t o Norway, more specifically the beautiful waterside town of Bergen Norway (BGO).  Right now, you can get April and May flight from Chicago to Bergen Norway for just $494 RT, or maybe you are thinking later in the summer, so go in late summer in August, starting on August 19th, also for $494 RT.  Once you are in Bergen, you can do the Norway in a Nutshell tour in reverse (Bergen-Oslo-Bergen), which we have done and it is awesome.   Norway offers visitors an incredible mix of cultural and natural wonders. From cosmopolitan Oslo to its endless snow-capped mountain peaks and deep fjords, there's no end of choices for travelers in the land of the midnight sun and stunning northern lights. Getting around the country is easy, and the country's top-notch transit systems offer some of the best sightseeing opportunities, too, whether by rail or the fantastic coastal steamers.     One of the world's most prosperous nations, Norway seems to have a fascinating museum for just about every important aspect of its rich cultural and social history, covering everything from the Vikings to seafaring and fishing, as well as art and entertainment. Norway is also rich in spectacular scenery, from its stunning fjords to its spectacular mountains and glaciers, many of which are easily accessible to tourists.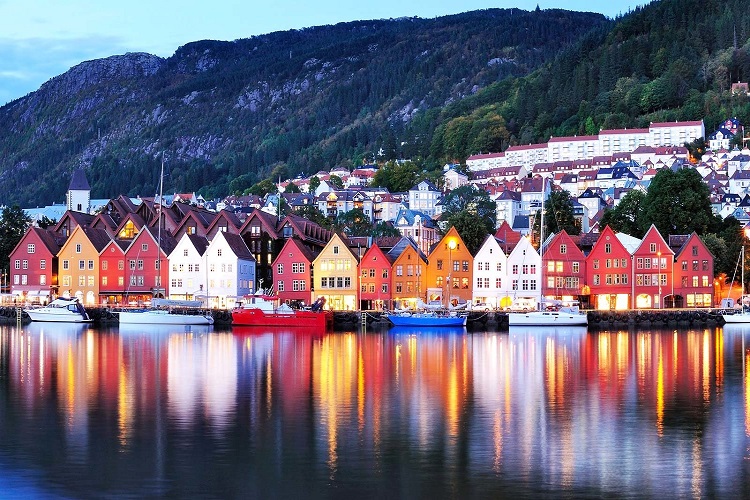 There's no better way to see Norway's stunning countryside than by train. Perhaps surprisingly for such a mountainous country, Norway's rail lines stretch more than 2,000 miles, encountering along the way some 775 tunnels and over 3,000 bridges. The best scenic routes begin in Oslo, including the Bergen Railway, which runs over the Hardangervidda mountain plateau. Other routes of note are the Dovre Railway from Oslo to Trondheim with its sideline the Rauma Railway between Dombås and Åndalsnes, and the famous Flåm Railway, the world's steepest. Norway's rail network also offers a number of other interesting diversions, such as classic steam trains, gourmet train excursions, and pedal-powered rail tricycles ('draisines') for use on abandoned rail lines.
Cruise through Norway's fjords
Arguably the most popular way to experience Norway's grandeur is by cruising its deep fjords past sheer mountain faces. Hurtigruten offers voyages that extensively cover the country's coastline and fjords (such as Lysefjord, Hardangerfjord, and Sognefjord, with stops along the way). Lysefjord is 26 miles long and 1,384 feet deep, and its iconic Preikestolen (Pulpit Rock) is a flat plateau that towers 1,982 feet over Lysefjord. The second largest fjord in Norway is the 111-mile-long Hardangerfjord. Stops along the Hardangerfjord include the municipality of Eidfjord, known for Vøringsfossen, a more than 560-foot waterfall. Nærøyfjord is 11 miles long and only 820 feet wide at its narrowest point and features hanging valleys and tapered canyons. And the grand dame and largest fjord in Norway, Sognefjord, offers the most dramatic fjord landscapes, with near vertical mountain faces rising up to 4,593 feet above sea level and dotted with tiny farming communities and waterfalls.If you're short on time, opt for the Norway in a Nutshell tour in southern Norway, which connects travelers to Nærøyfjord and Aurlandsfjord, branches of Sognefjord, via a memorable ride (with spectacular views) along the historic Flåm railway.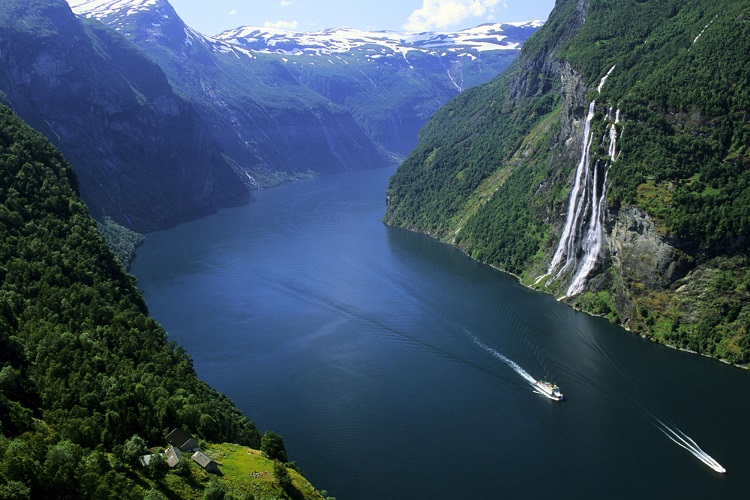 Discover Viking history and explorers in Oslo
Oslo, Norway's ultramodern and hip capital city, is one of the best places to learn about the Viking age (ninth to eleventh centuries). Various artifacts excavated from graves around the country are featured in Oslo museums.The impressive Viking Ship Museum, located on the Bygdøy peninsula, houses three original ninth-century Viking ships—the Oseberg (circa A.D. 820), the Gokstad (circa A.D. 850), and the Tune (circa A.D. 900)—alongside wood carvings, metal tools, textiles, and skeletal remains. Battle gear and other artifacts can be found in the permanent Norwegian Antiquity exhibit at the Historical Museum.The Kon-Tiki Museum houses 20th-century Norwegian explorer Thor Heyerdahl's famous Kon-Tiki, a balsa-wood raft that he sailed 4,300 miles from Peru to Polynesia in 1947. It also includes the Ra II, a ship made from papyrus that he sailed from Africa to the Caribbean in 1970.At Fram Museum, follow in the footsteps of polar explorers Fridtjof Nansen, whose ship sailed across the Arctic from 1893 to 1896, and Roald Amundsen, who raced to Antarctica and the South Pole in 1911.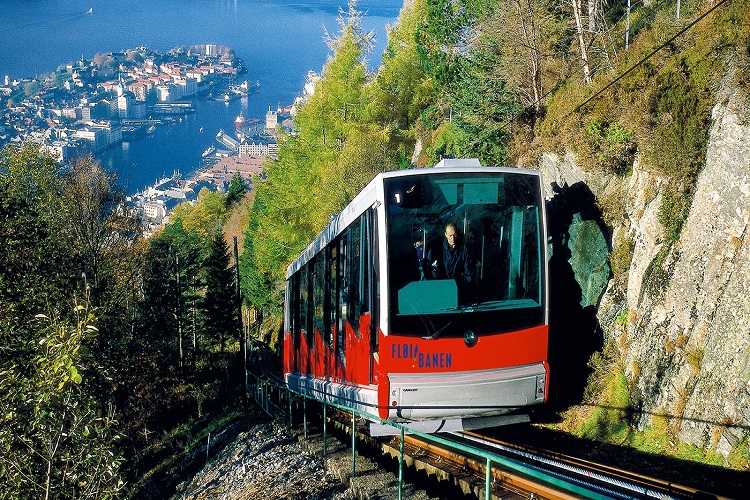 APRIL AND MAY DEPARTURE DATES FOR 7 DAY ITINERARIES –
look below for your date and then then use our link above to save another $12-$15 per flight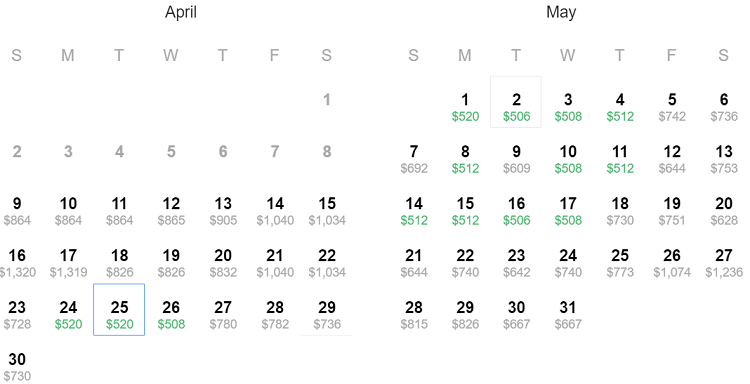 AUGUST AND SEPTEMBER  DEPARTURE DATES FOR 7 DAY ITINERARIES
look below for your date and then use our link above to save another $12-$15 per flight