Qatar Airways and Etihad Airways have announced services which will offer their clients free laptops and tablets on US-bound flights, a direct response to the US ban on electronic devices inside passenger cabins of planes from the Middle East.  "Qatar Airways has announced a unique solution to the recently imposed Electronics Ban by offering passengers a laptop loan service that takes their award-winning five-star reputation to new heights," the airline said Thursday.   Last week, the US government banned tablets, laptops or any communication gadgets larger than a smartphone from being brought into the passenger cabin of planes on specific flights.   The restriction affects flights to the US from 10 international airports in the Middle East. Those airports include the cities of Cairo, Egypt; Amman, Jordan; Kuwait City, Kuwait; Casablanca, Morocco; Doha, Qatar; Riyadh and Jeddah, Saudi Arabia; Istanbul, Turkey; and Abu Dhabi and Dubai, United Arab Emirates.   US authorities said the measure is the result of intelligence showing a risk of terrorist activity involving commercial aviation.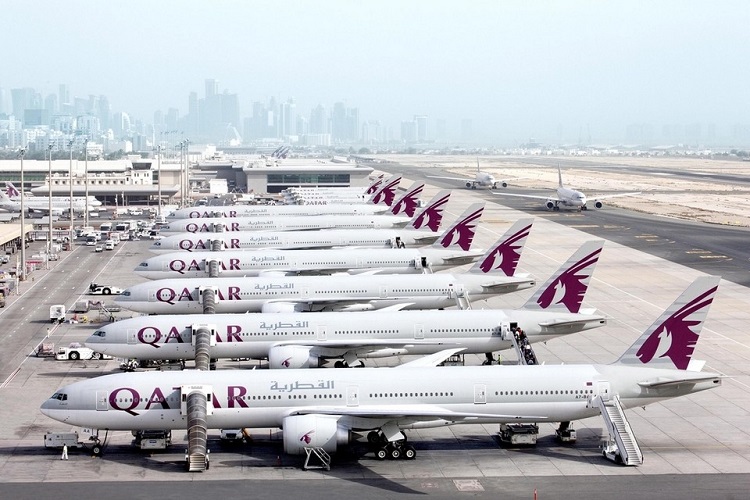 In response, Doha-based Qatar Airways decided to purchase laptops that will be "available for loan" on all of its US flights.   The complementary laptops will be offered to business class passengers traveling on all US-bound flights from next week. Those traveling to the States will also be able to download their work onto a USB drive before boarding.   The hardware will be handed out after the passengers reach the aircraft and will then be taken back on arrival.    "We truly appreciate the importance of being able to work on board our aircraft and that is why I have insisted on offering only the best possible solution for our customers," said Qatar Airways Group chief executive Akbar Al Baker, when announcing the new service.    Etihad Airways, based in the United Arab Emirates, made a similar announcement on Tuesday.

If you liked this post, why not get our newsletter, with all the latest deals, delivered right to your inbox? Our flight deals newsletter will revolutionize your travel and vacations. Snag bargains on extraordinary flights. That August trip to Paris? Under $500 RT. Cross country flights? Under $175 RT. Can't-miss travel experiences, all handpicked by our editors—and all steeply discounted. Get all the deals on flights plus insider travel tips and news, inspiring photography, and the latest on the world's most exceptional destinations, plus special offers.