How about a vacation in Germany at the unbelievable low price of $533 on FinnAir and American Airlines?  Now we have this cheap flights for you to get there — We have found some great deals on some  great cheap flights out of Chicago to Dusseldorf Germany with departure dates almost every day (most M-Th departures) from May 27 through Aug 4 at $533, then from Sep 2 to Oct 25, prices at $624 RT, and then back to $533 RT Oct 25th to Dec 15th along with Dec 27 and 28 departures starting at $533 RT.  
Check out these options to spend New Years in Germany:
——————————————————————————————-
We have also found some great deals on some  great cheap flights out of Chicago to Stuttgart Germany with departure dates shown below for just $599 RT for just $568 RT.  
Departure dates for 7 night itineraries:
March 19-23, March 27-30
April 16-19, April 23-27, 30
May 1-11
Aug 15-28
Sept 1 to Dec 13
---
DUSSELDORF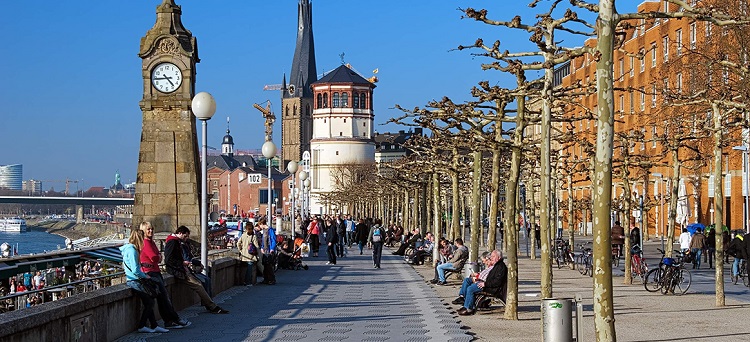 Here is a cheap flight out of Chicago to Dusseldorf Germany with a 24 hour layover in London for $563 RT – Two cities for price of one! (choose the British Air flights)
Here is a Chicago to Dusseldorf Germany in August for $557 RT!
Düsseldorf is a university town and a center of art and fashion. This old electoral capital is also a city of wide streets lined by elegant shops, with a ring of parks and gardens encircling its vibrant downtown area. Known as an important cultural center, the city boasts dozens of museums and in excess of 100 art galleries encompassing everything from internationally renowned facilities such as the impressive Art Collection North Rhine-Westphalia to the smaller installations found in the city's trendy Königsallee area. Its location on the Rhine along with its numerous wide squares and wonderful riverside walkways makes it a particularly pleasant place to spend time.     Every July the city hosts the Largest Fair on the Rhine, a massive week-long funfair attracting more than four million visitors, as well as the popular Karneval, held each November 11th with its parades and colorful costumes.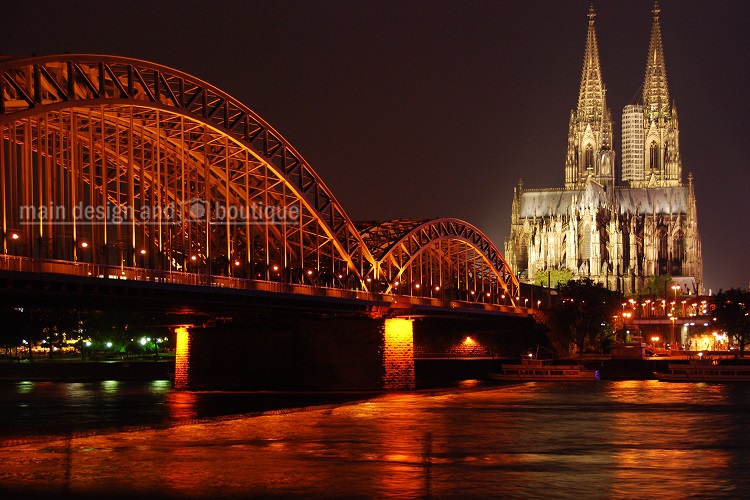 Düsseldorf's most elegant shopping street is Königsallee, affectionately known to locals as the "Kö." Comparable to Avenue Montaigne in Paris, this long stretch of high-end real estate was laid out in 1802 and continues to draw the crowds with its eclectic mix of exclusive boutiques, luxury shopping arcades and art galleries, as well as numerous restaurants and cafés. Extending along both sides of the old town moat – a 31-meter-wide, tree-lined stretch of water that adds to the street's sense of spaciousness – Königsallee stretches all the way from Graf-Adolf-Platz in the south to the Hofgarten in the north, where it ends at the spectacular Triton Fountain.
An easy ten-kilometer journey from the city center by public transit, Schloss Benrath is a splendid Baroque palace constructed between 1756 and 1773. Highlights include the palace's sumptuous interior, as well as a stroll around its huge park and gardens. Originally built for Elector Carl Theodor, the palace is home to three excellent museums focusing on various aspects of life in the 18th century: in the main palace building is Museum Corps de Logis, showcasing the history of Benrath and its architecture, while the equally interesting Museum for Landscape Art and the Natural Science Museum are situated in other park buildings.
The North Rhine-Westphalia Art Collection (Kunstsammlung Nordrhein-Westfalen) is spread across three locations in Düsseldorf. The largest collection, K20, is located in Grabbeplatz, an ultra-modern building with a façade of polished black granite, which is itself a work of art. This vast gallery houses numerous works of modern art, including a notable collection of paintings by Paul Klee. K21, in the 19th-century Ständehaus building, includes a variety of installations focusing on modern painting and drawing, as well as sculpture and film, with works by Thomas Schütte, Reinhard Mucha, and Thomas Hirschhorn. The third location, Schmela Haus, hosts numerous temporary exhibits. Other art-related museums of note in Düsseldorf include the Julia Stoschek Collection, a private collection of contemporary art, and the Ernst Schneider Collection.
Incorporated into the city in 1929, Kaiserswerth is one of Düsseldorf's oldest (and poshest) neighborhoods, and is a wonderful place to explore due to its many old buildings and its picture-perfect location on the Rhine. Tracing its roots back to the 13th century is the Church of St. Suitbertus, noted for its beautiful reliquary of the saint. Even older is the Kaiserpfalz, the imperial stronghold of Emperor Frederick I, also known as Barbarossa. Although mostly ruins, the scale of the site still impresses.