Ready to find some warm sunny beaches for a little R&R?  Why not head out of Chicago and check out Acapulco in Mexico?  You can get some amazing great cheap flights out of Chicago to Acapulco, Mexico in April and May for only $225 RT with availability in all of April and May.. In the 1950s—long before the rise of Cancún and Cabo—Acapulco was the go-to Mexican destination. During its heyday, the "Pearl of the Pacific" attracted the likes of Elizabeth Taylor, Frank Sinatra, Judy Garland, and even John F. Kennedy with its amber beaches and pulsating nightlife. Acapulco's former beauty was celebrated on the big screen in films like Elvis Presley's "Fun in Acapulco" and the hit TV series, "The Love Boat." But as the 20th century wore on, Acapulco's glorious reputation tarnished as the city succumbed to over-crowding, and pollution.
CLICK HERE to get April May prices to Puerto  Vallarta – which is $211 RT !
DEPARTURE DATES AVAILABLE IN APRIL AND MAY — Find your dates below then BOOK HERE to get the flights for $225 RT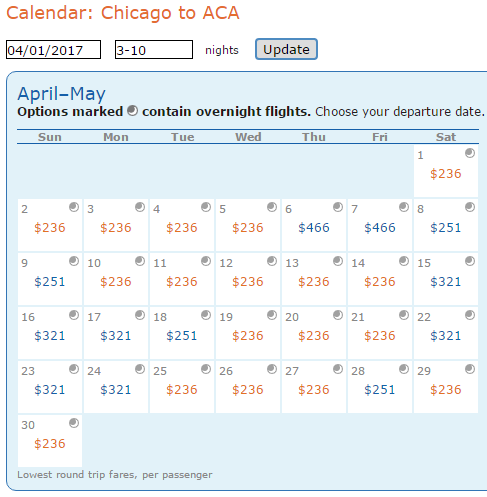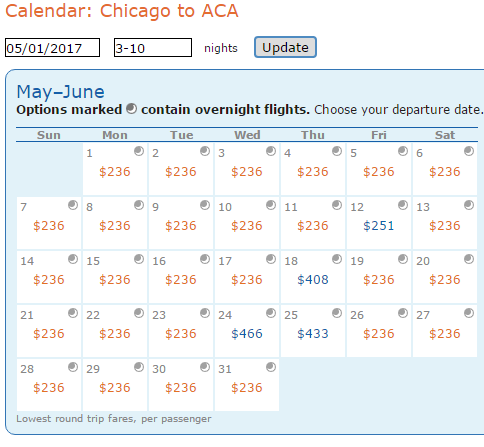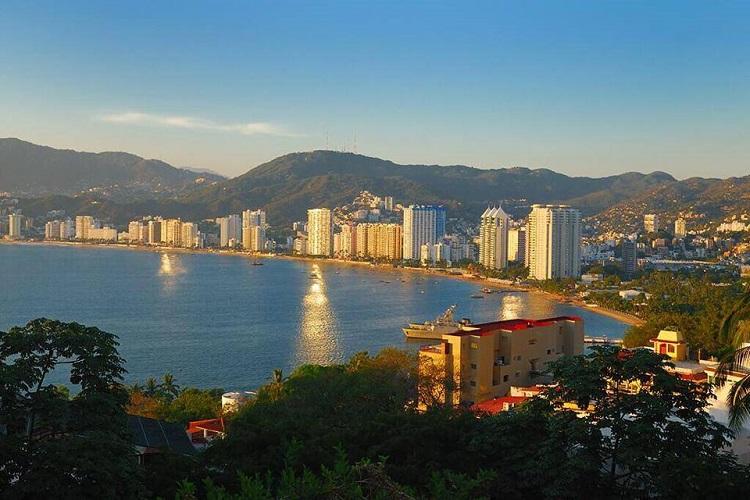 Several decades after its fall from beach-destination grace, Acapulco is steadily reviving. It's a popular weekend getaway for many Mexican vacationers, not to mention a prevailing hideaway for European travelers, so you'll find the ambience is more international than the Americanized Cancún. Dance to the live music along the Zócalo, hunt down some of Mexico's best ceviche downtown, or escape from the tourist hubbub in Acapulco Diamante's swank nightclubs—you can still hear echoes of the glamour and glitz of the city's Hollywood heyday.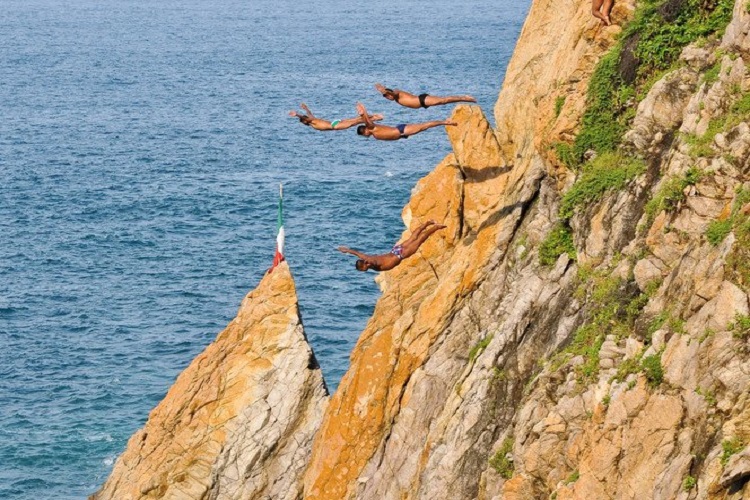 Cliff divers in Acapulco say they never forget their first time: the leap into the void, the feeling of flying, the shock of hitting the water at high speed.  The tradition of cliff diving started with a dare between local fishermen and soon became an tourist attraction. Across the generations, whole families of divers have earned their living wowing tourists from around the world with the 35-meter (115-foot) plunge off La Quebrada, the rock face that looms above the Mexican resort city's Pacific coast.