It is time  to go to the Big Apple as cheap flights are now here with great cheap flights to NEW YORK from Los Angeles for just $248 RT, good for flights from Feb to March.  We found all kinds of flights on UNITED AIRLINES for $248 RT with departures on the following dates:
Feb 19, 21 22, 23, 28
Mar 1, 2, 3, 4, 8, 9, 10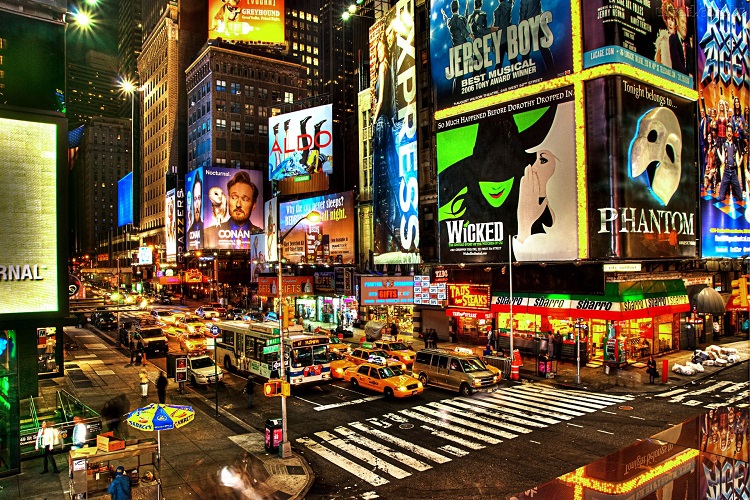 New York:  One of the World's Great Cities
Manhattan is at the very heart of New York City and is the home of Central Park, Times Square, the Empire State Building, the Statue of Liberty, etc. It's one of the best cities in the world to walk around in, a new adventure waiting for you every time you step outside.  Legendary actress Myrna Loy once quipped, "If you're bored in New York, it's your own fault." With so much to see and do in New York, there's little chance of boredom; in fact, it's impossible to experience everything New York has to offer in one visit. From world-class museums to iconic landmarks, there are more than enough reasons to visit the Big Apple.
Art and History
New York has some of the country's best museums, giving you a chance to soak up a dizzying amount of art and history during your visit. In Manhattan, check out the fossilized dinosaur bones and other wonders of the natural world at the Museum of Natural History, then head to the Metropolitan Museum of Art to see works such as ancient Egyptian art, paintings by masters like Caravaggio and modern pieces from celebrated artists like Jackson Pollock. For even more visual treats, head to the Museum of Modern Art, the architecturally impressive Guggenheim Museum, the Brooklyn Museum or any of the numerous small contemporary galleries in the area.
Population and Diversity
Sure, vacationing in a secluded spot has its advantages, but there's also a benefit to being around people, and in New York you'll have plenty of opportunity for that. New York's population in 2010 totaled over 8 million, making it America's most populous city by a landslide. That means there is literally no other place in the United States where you'll be surrounded by so many people. Because people from all corners of the globe live in and visit this area, traveling to the Big Apple gives you a chance to come in contact with a variety of different cultures. There are approximately 200 languages spoken in New York, and you can sample regional cuisine from faraway places such as Korea, Africa, India and France.
Christmas in New York
New York is a top travel destination over the winter holiday, offering a variety of holiday-themed activities. Don't miss the impressive Rockefeller Center Christmas tree with its 30,000 lights, or the decorations at Macy's, famously featured in the classic movie "Miracle on 34th Street." For more holiday fun, go ice skating in Central Park, visit the famed FAO Schwarz toy store, see the New York City Ballet production of "The Nutcracker," or just wander the city and enjoy the lights, decorations and creative window displays.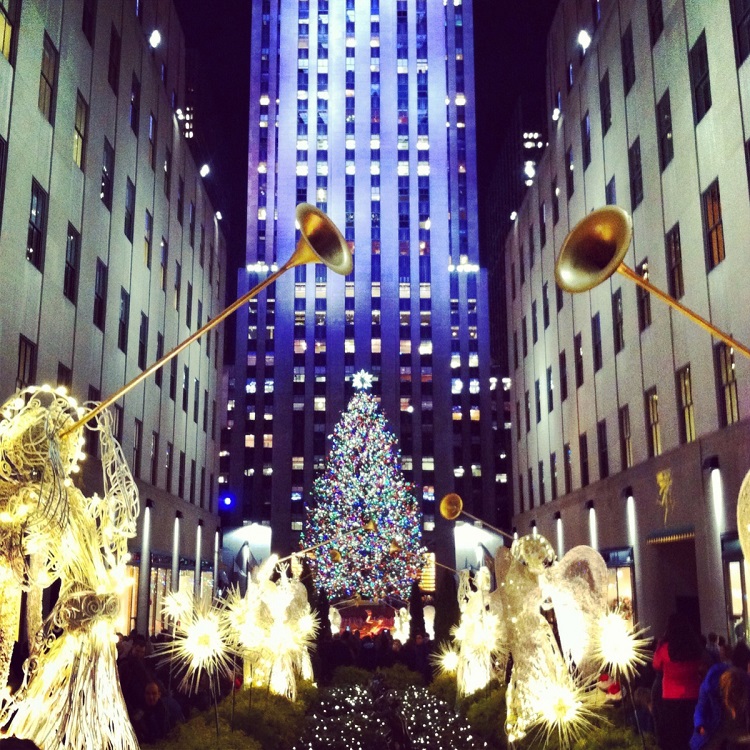 Sightseeing
While in the area, you'll get a chance to see such iconic American sights as Grand Central Terminal, Times Square, the New York Public Library and, of course, the Statue of Liberty. The iconic Empire State Building features stunning 80-mile views from the observatory on the 86th floor. For more city views, head to Brooklyn Bridge Park and have your picture taken with Manhattan's skyline as the backdrop.
Road Trips
If you hop in the car and drive a mere 30 minutes or so outside Manhattan, you'll find yourself passing through quaint small towns as well as through breathtaking scenery. In the fall, head to New York's Hudson Valley and visit towns such as Sleepy Hollow or Cold Spring to experience the lovely autumn foliage, or visit the many area parks such as Franklin D. Roosevelt State Park or Hudson Highlands Gateway Park. When the weather warms up, take a trip to the Hamptons, Fire Island or scenic Montauk to relax by the water.